CONTRACTOR OPERATIONS
Team operations,
supercharged
Stay organised with real-time updates on your team's task progress, keep everyone in the loop, and effortlessly handle compliance – all within a single platform.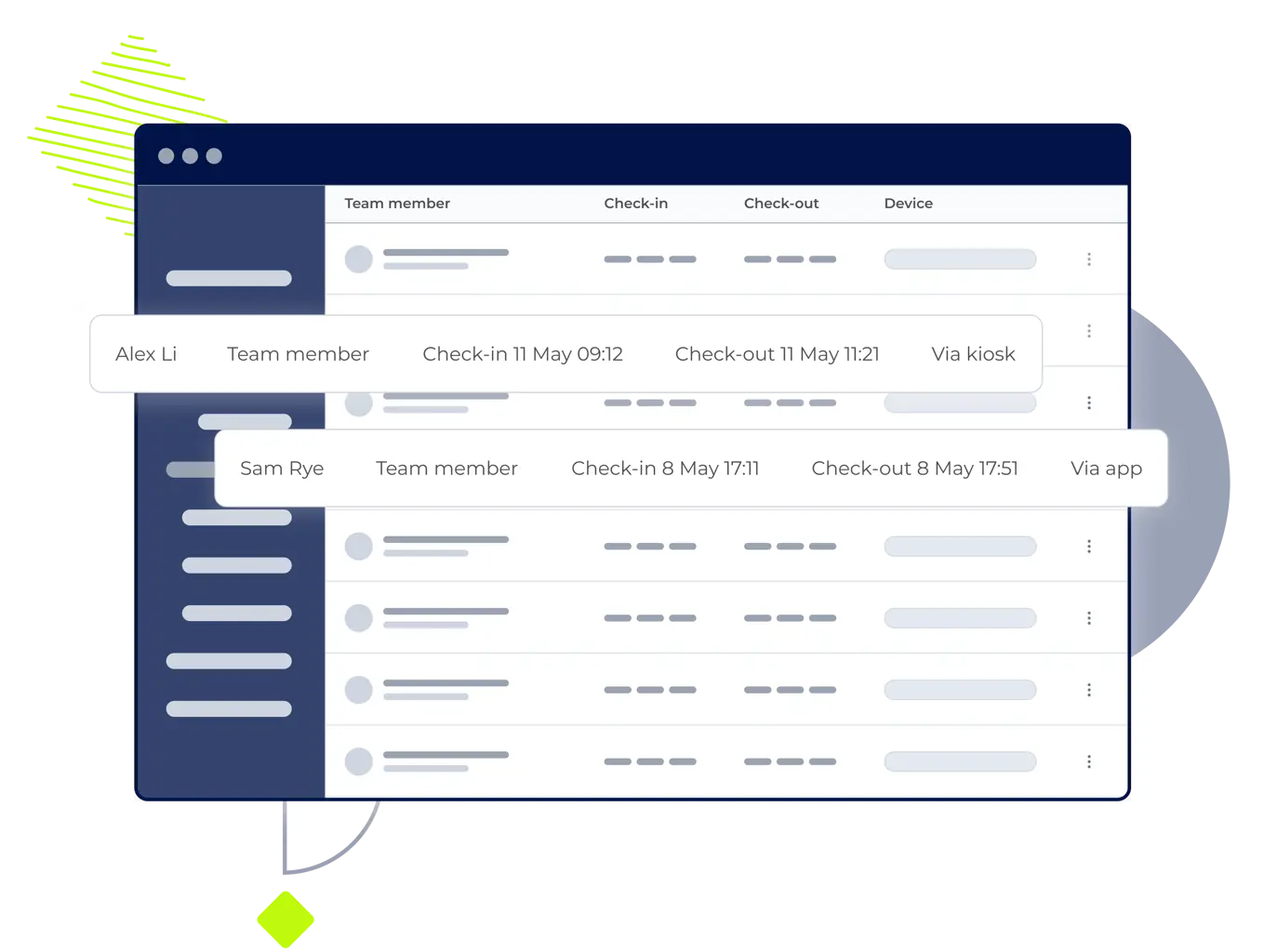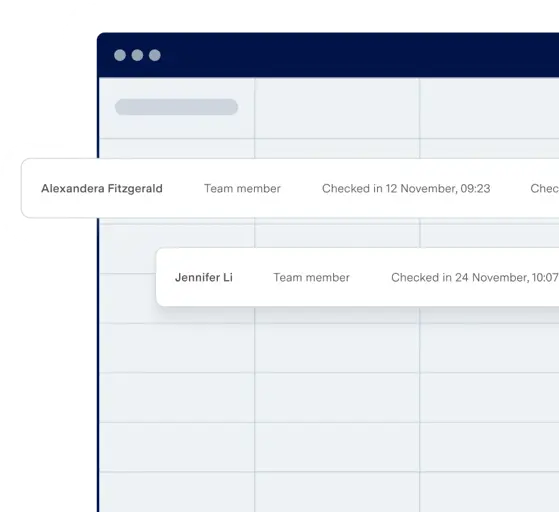 Why Choose Onside for Contractor Operations
Stay in the loop@sizeTag>
Easy compliance @sizeTag>
Get things in line@sizeTag>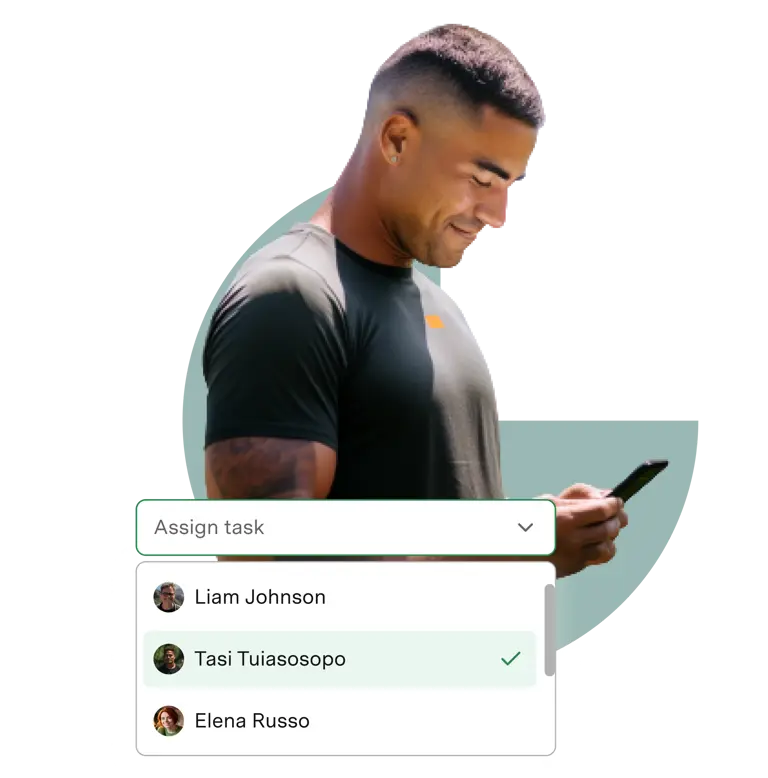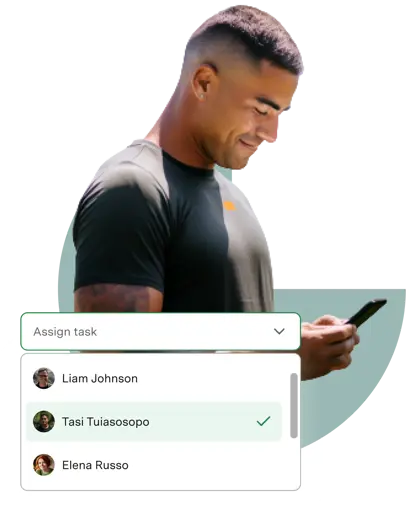 STAY IN THE LOOP
Teams collaborate better
together
You've got multiple people working across various rural sites. Know where everyone is and what they're needing to do. Make managing tasks and working together easier.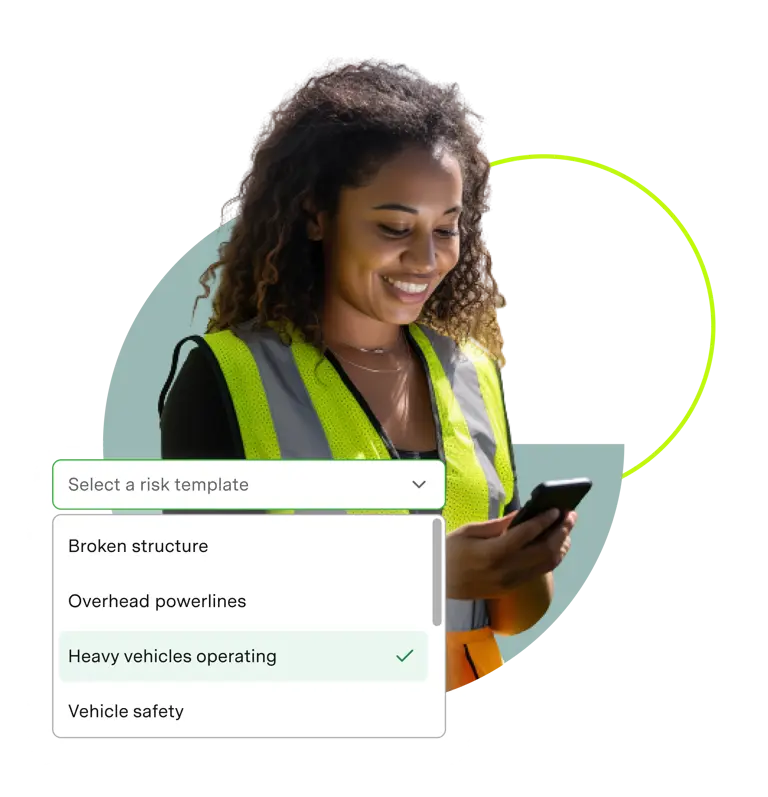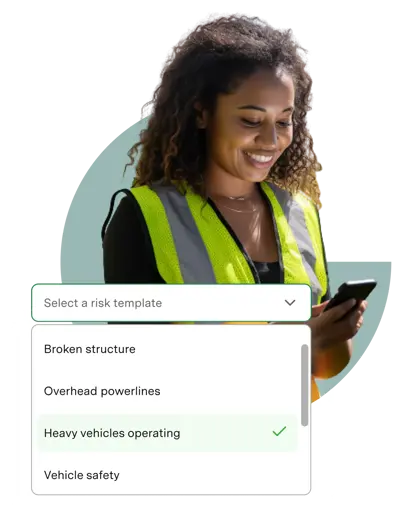 EASY COMPLIANCE
Tick the box
for
compliance
Save time by automatically collecting info and using ready-made templates for safety and certifications.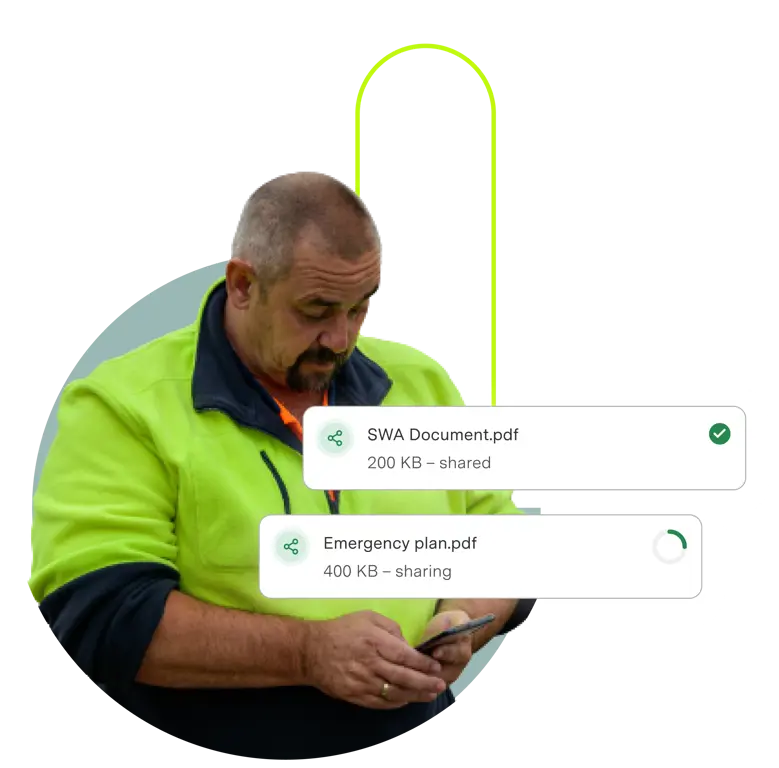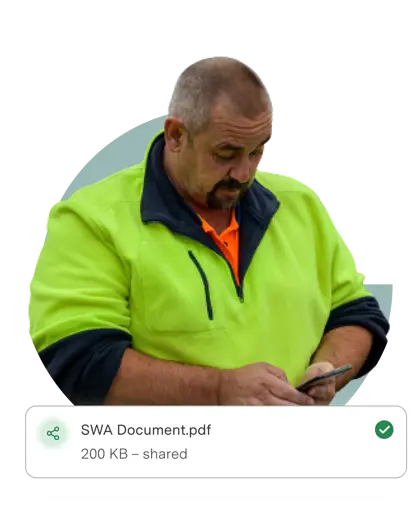 GET THINGS IN LINE
Everything sorted for your
property visits
Upload key documents that are shared with properties for pre-authorisation, so that when your team arrive, they can get straight to work.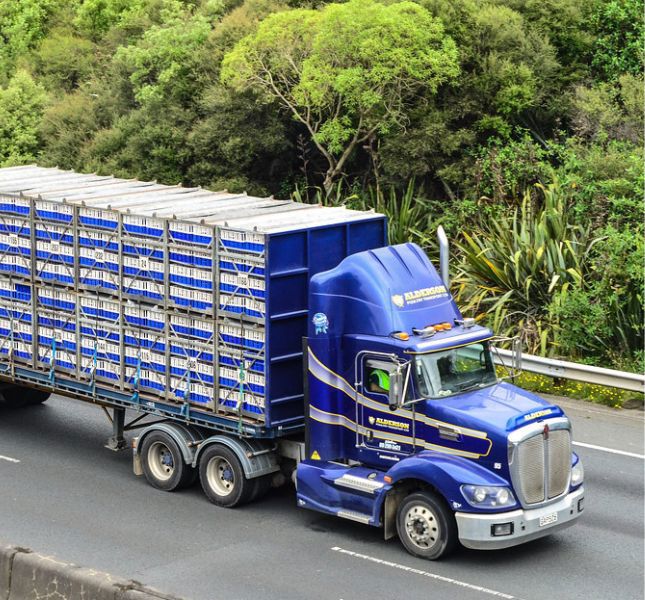 Get visibility of remote contractors
Stay in the know with a real-time view of your team's locations and oversee the entire job through one user-friendly screen. Coordinate tasks better even while working remotely.
Know where your team is at all times.

Keep a detailed task log to address disputes.

Monitor task progress in a single, user-friendly interface.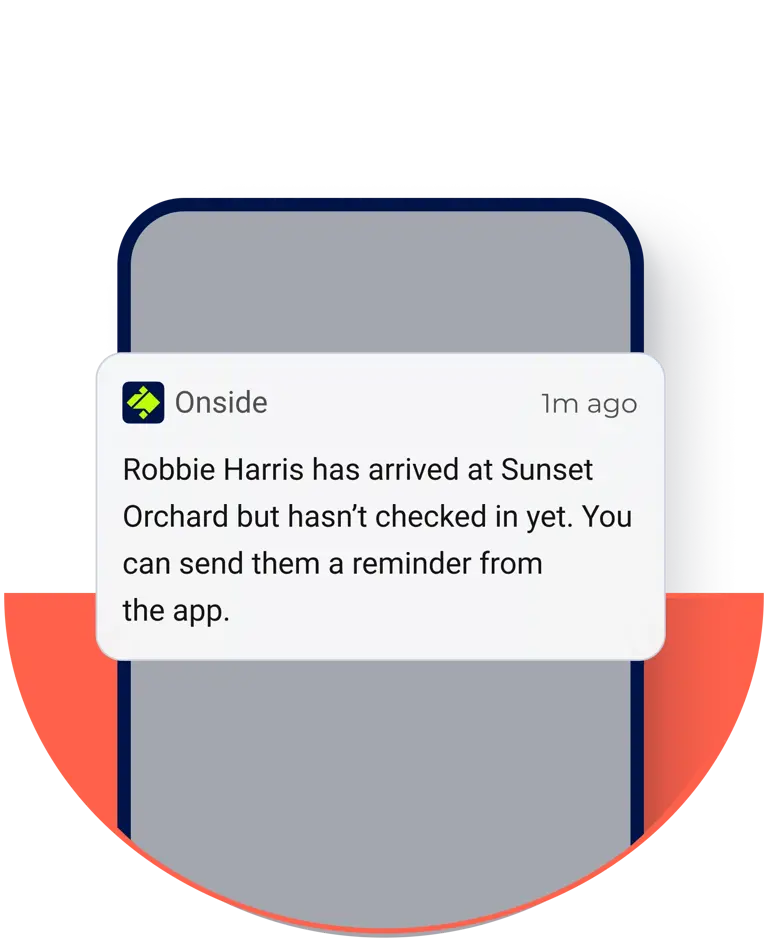 Stay on top of all your tasks
Organise and track progress of your team's tasks remotely. Create and assign tasks to anyone in the Onside network, whether it be your team or customers. 
Easily log tasks or drop pins on the map, on the go.
Attach images and follow-up steps to tasks.
Use advanced filters to sort tasks by name, property, assignee and more.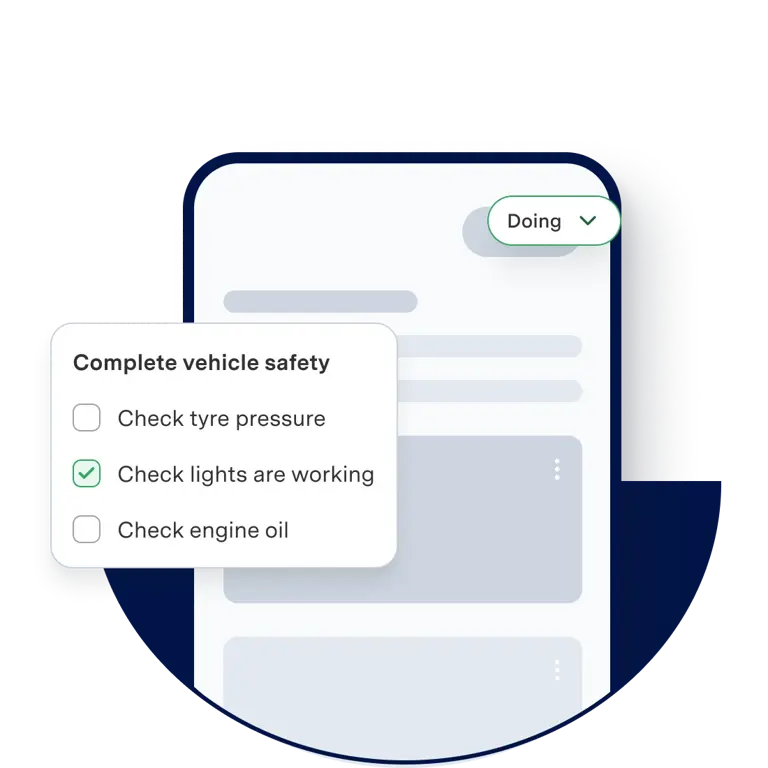 Simplify compliance with templates
Stay in control of your compliance documents, certificates, and licences in agribusiness. Automate and organise all information using easy-to-use templates: covering everything from H&S to biosecurity, all-in-one platform.
Create checklists, and standardised forms, accessible on the app for your team and contractors.

Choose from a variety of templates covering safety, certifications like GAP, SWA, and more.

Simplify data entry with pre-defined agri hazards, easily populating risk info and management actions.

Effortlessly share collected data, ensuring compliance and meeting audit needs.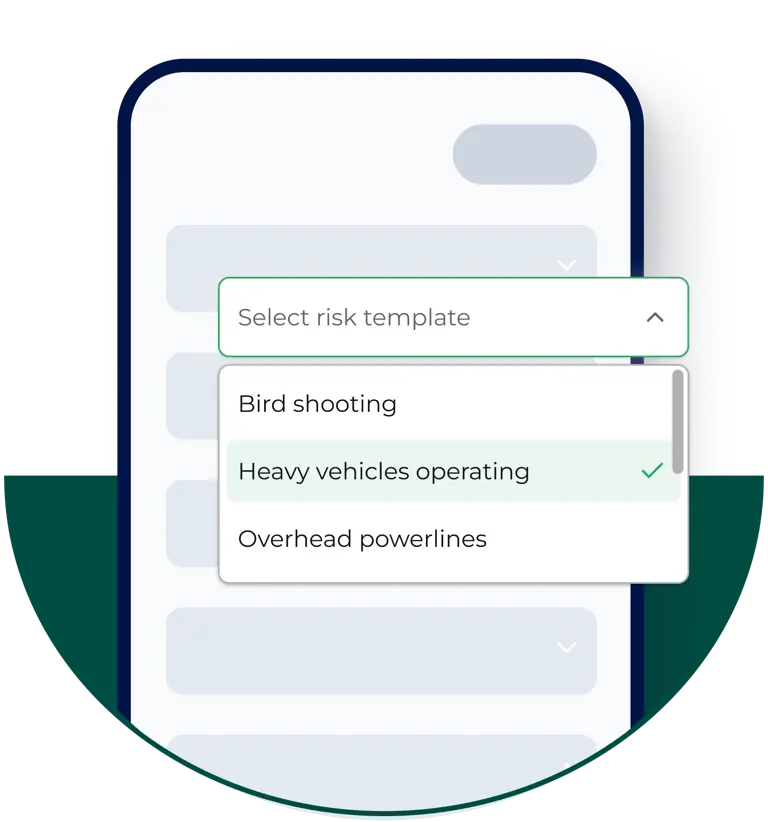 Ready to know more?
Book a demo and see Onside in action.