VISITING PROPERTIES
Quick and easy
visitor experience
Smooth out the visitor experience for farm contractors with digital maps, automated arrivals and pre-qualification – all at the touch of a button.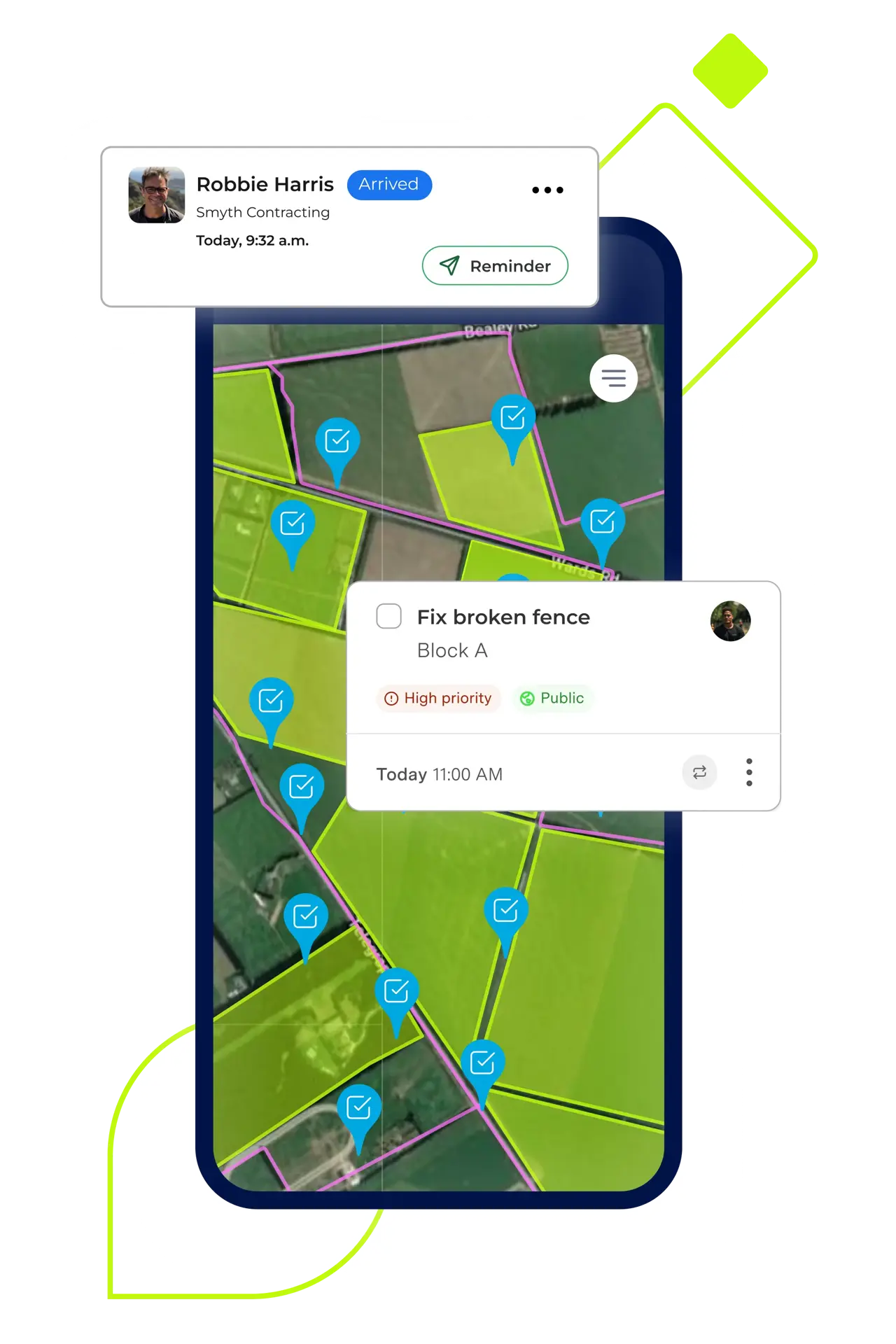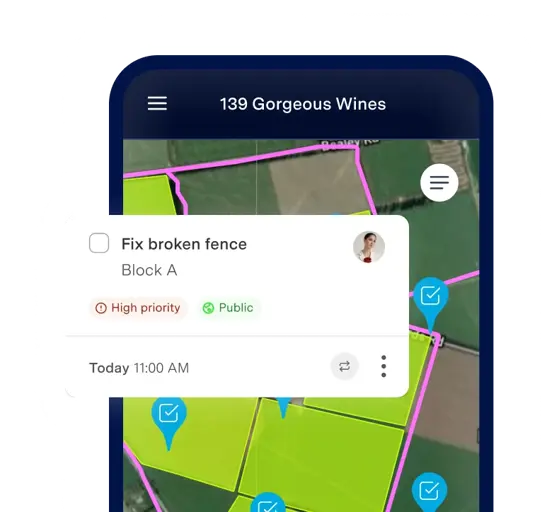 Why choose Onside for Visiting Properties
Map any property @sizeTag>
Effortless check-in@sizeTag>
Contractor pre-qualification@sizeTag>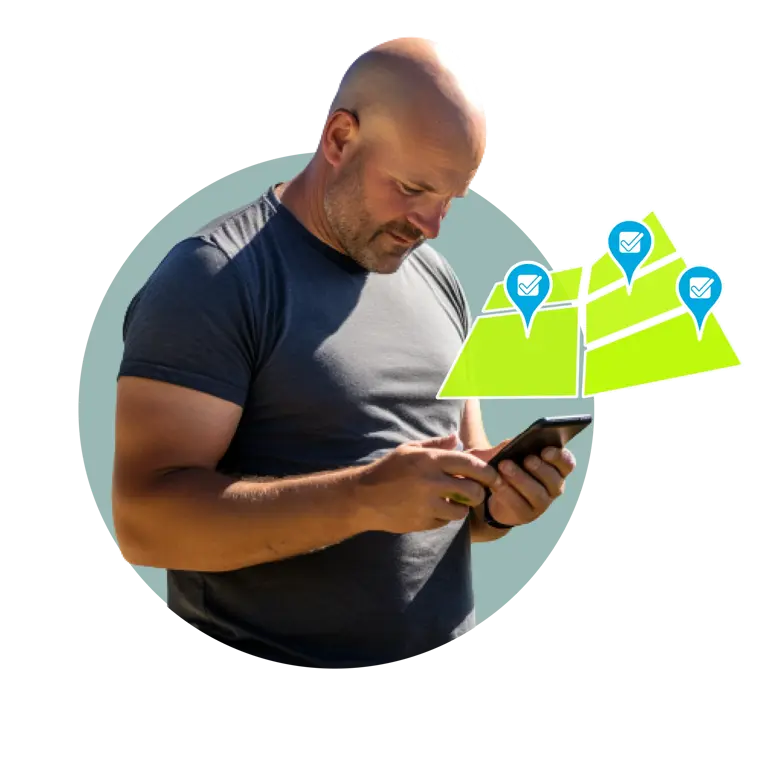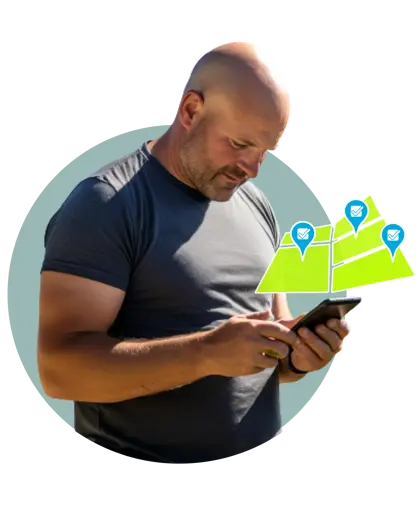 MAP ANY PROPERTY
A digital map
in your
pocket
Create and share digital maps for the properties your people will be visiting. Make it easier to get around, and safer for them to identify hazards prior to arriving.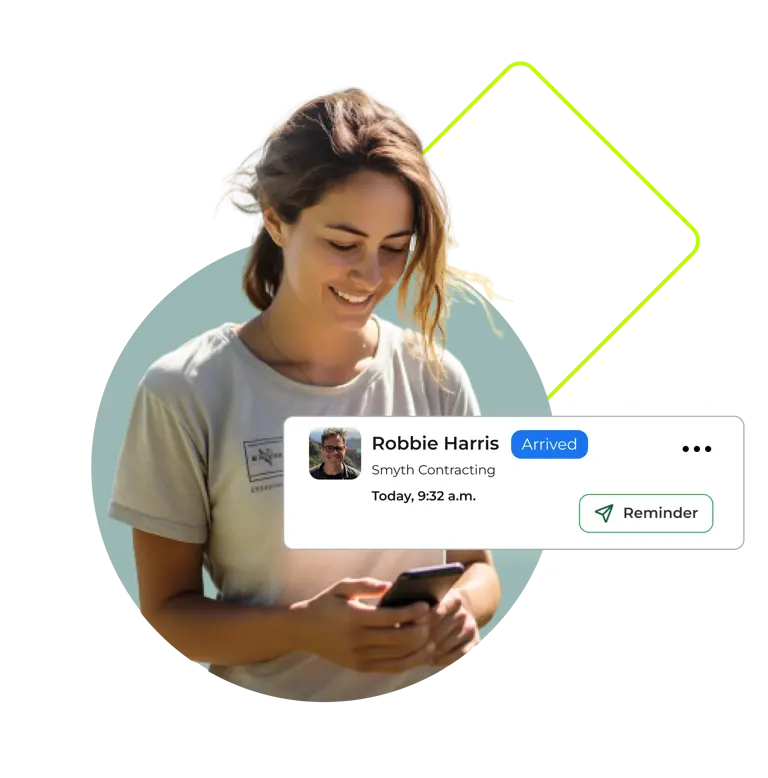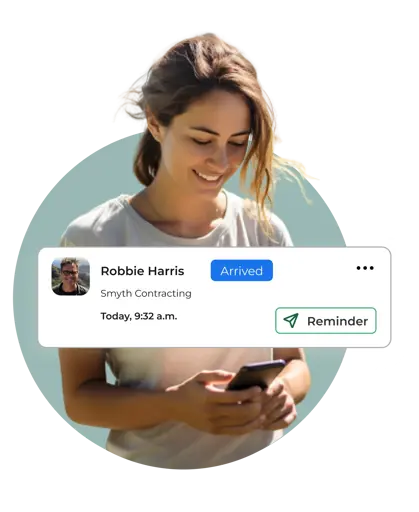 EFFORTLESS CHECK-IN
Know who's
arrived
You've mapped the properties you'll be visiting, and now the check-in process for your team is easy. Checking in from their app means that they can get straight to work, and the property is notified of their arrival.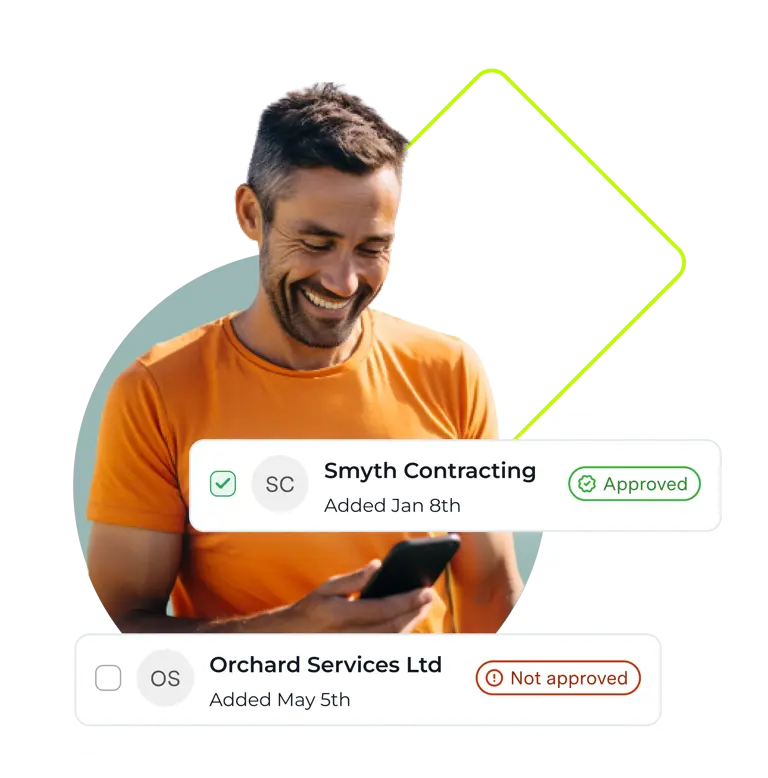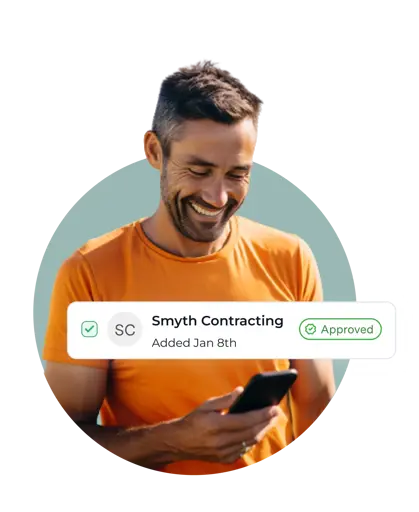 CONTRACTOR PRE-QUALIFICATION
Verified before
you
arrive
Make sure your team is pre-qualified and ready to access the property without a hitch. Upload all your key documents in Onside, which are shared easily to your properties.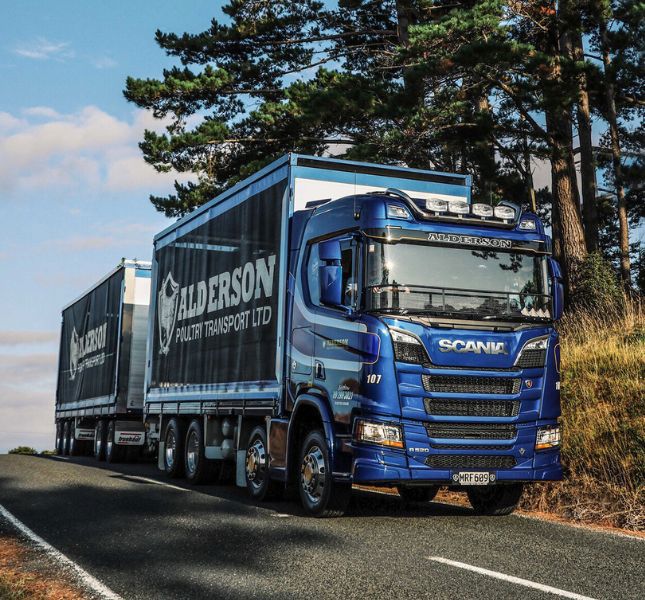 Features for Visiting Properties
Map any property in minutes
Create digital maps for both your properties and those of your customers. Plus, mark hazards on the map, so your team knows what to watch out for and stay safe.
Set up an emergency plan, and mark info like defibrillators.

Point out spots like restrooms, parking and hazards.

Pinpoint property blocks and lines, such as block size.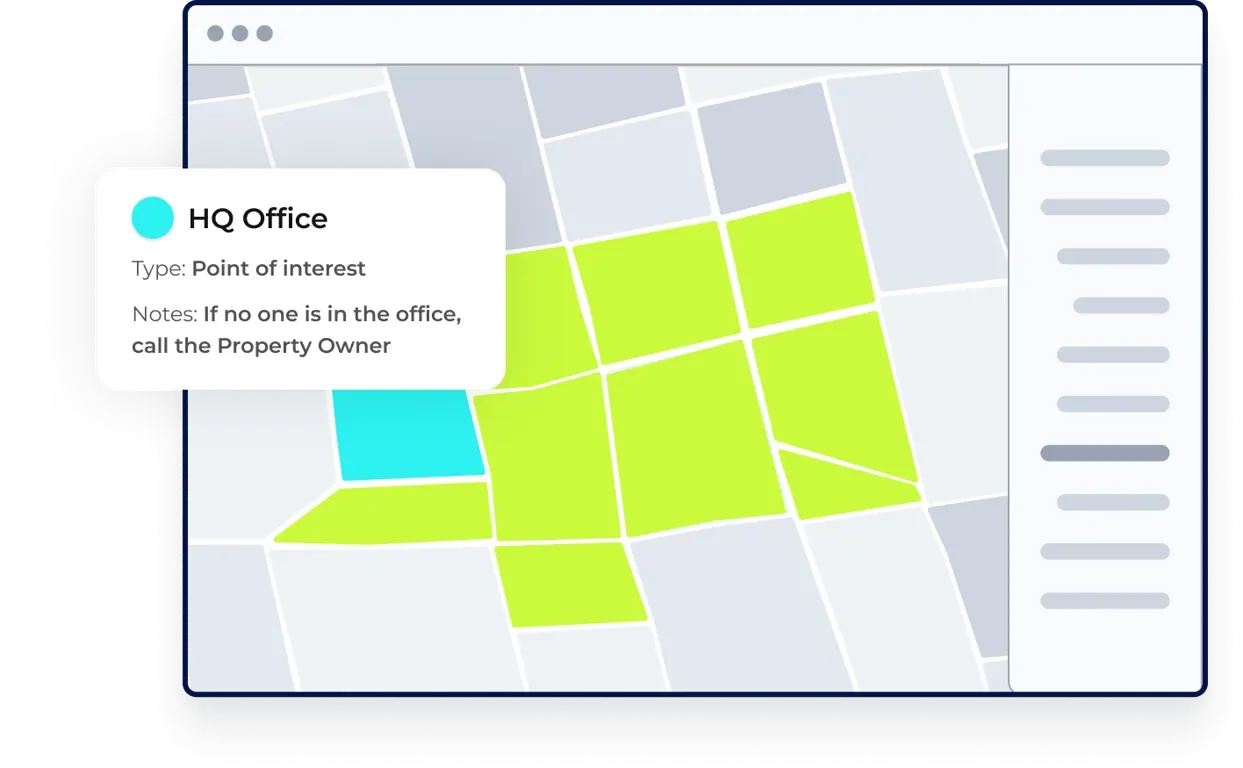 Simplify check-in for everyone
Make check-ins hassle-free, and effortlessly share essential info like standard operating procedures with your team right when they enter the property.
Give your team a single check-in system with auto arrival and check-out.
Keep a digital record of your team's entry and exit times for biosecurity compliance.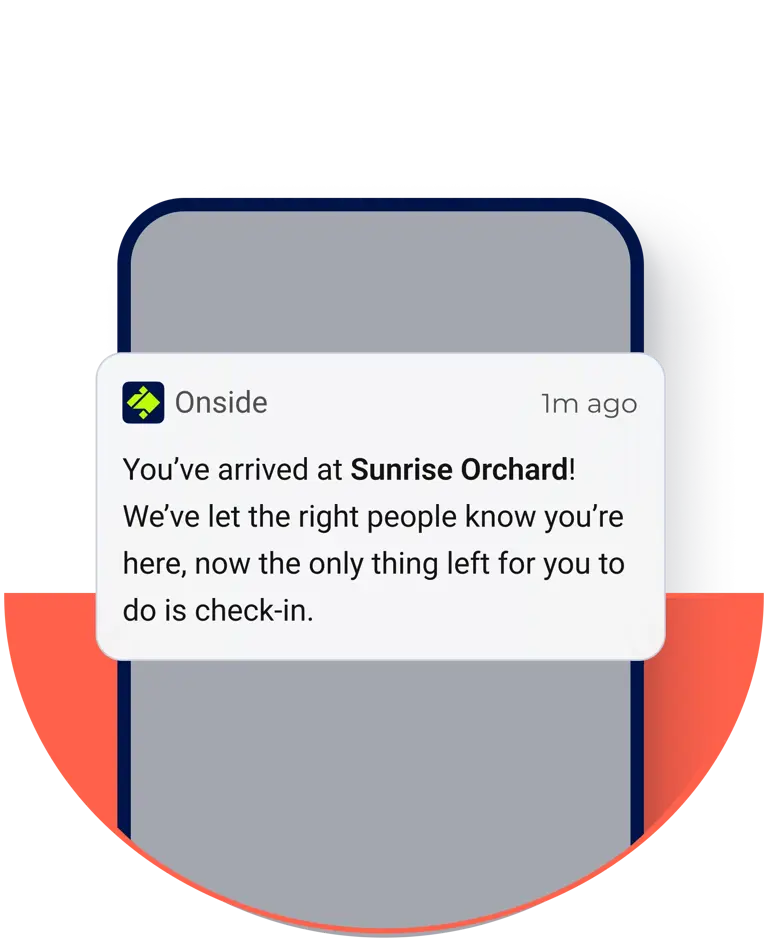 Get pre-qualified with ease
Share documents and licences with property managers before check-in for quick and hassle-free approvals. Enjoy the peace of mind that your team is pre-qualified, and won't be turned away at the gate.
Upload documents only once and share them with the wide network of property managers.

Keep things up to date by setting expiry dates for your documents.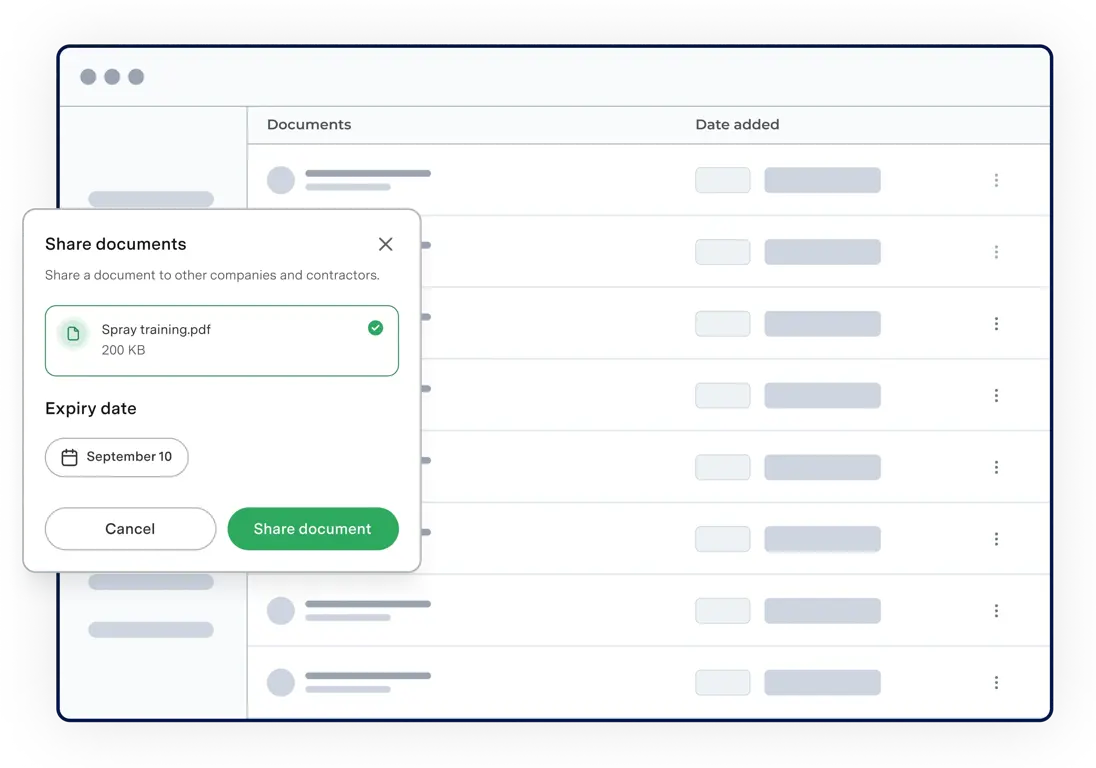 Ready to know more?
Book a demo and see Onside in action.