CONTRACTOR TEAM SAFETY
Keep your team
safe,
every day
Shield your team with a health & safety system tailored for agriculture. Manage hazards and prioritise the safety and well-being of lone workers, all within a single smart app.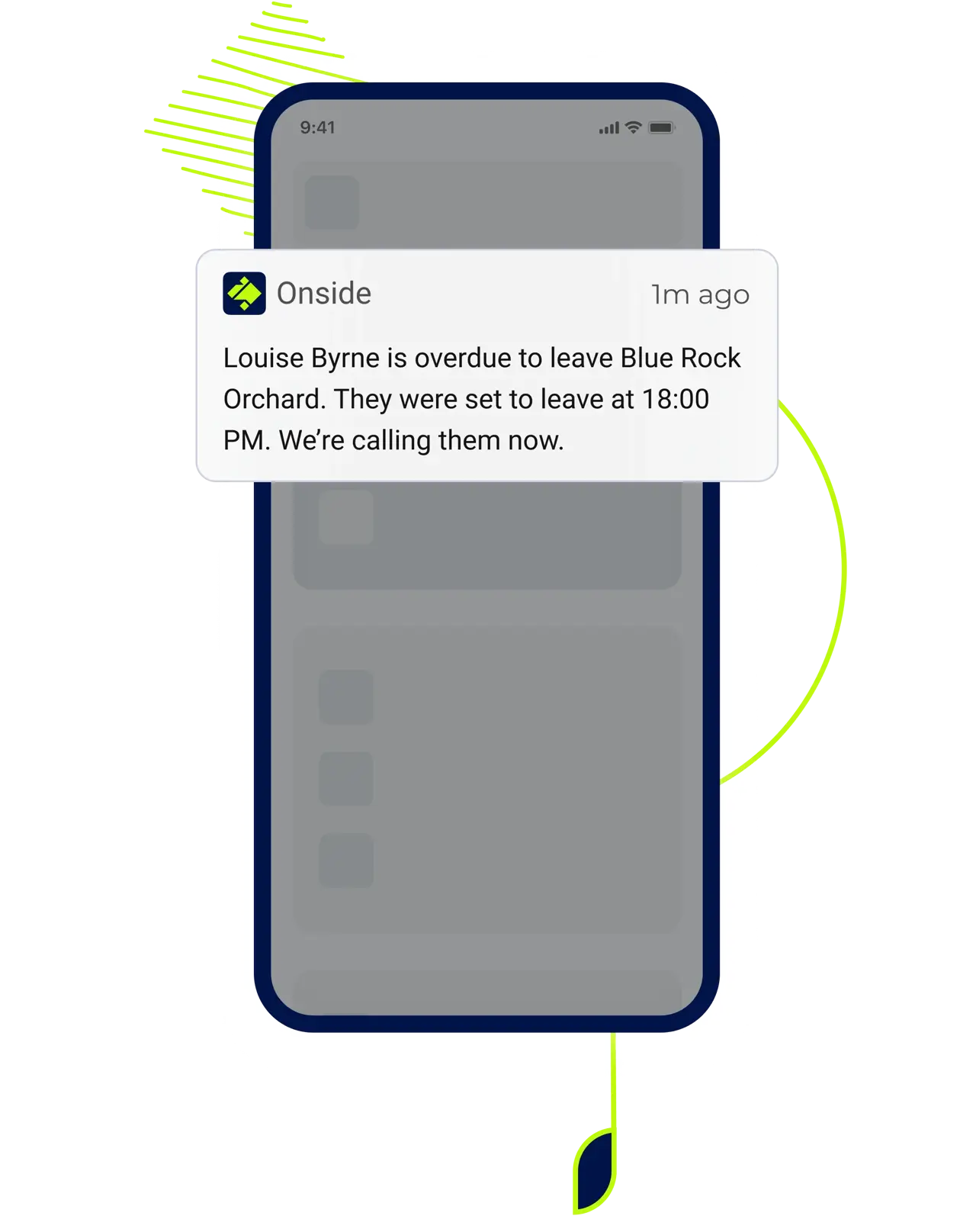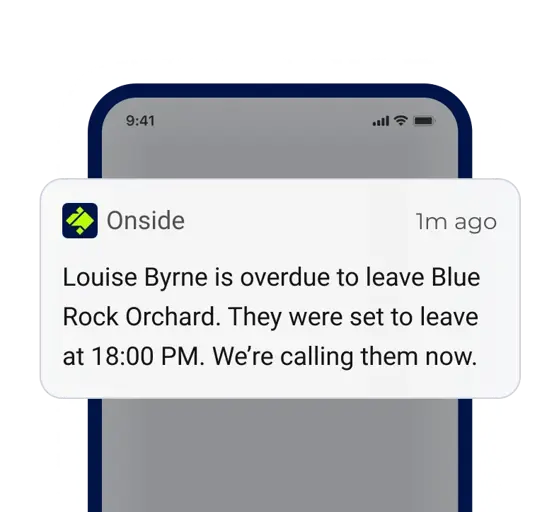 Why choose Onside for Team Safety
Manage risks & incidents @sizeTag>
Keep lone workers safe@sizeTag>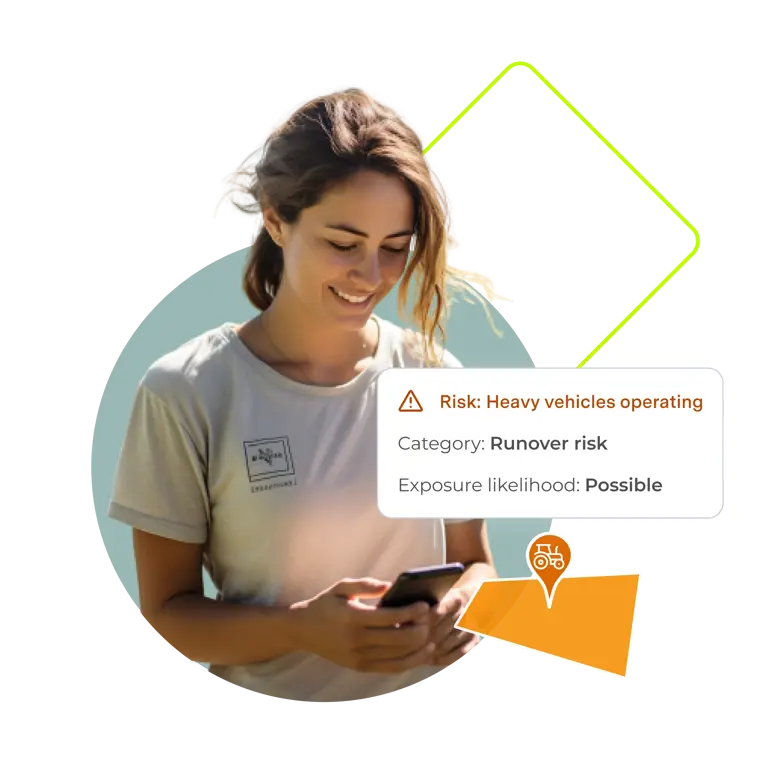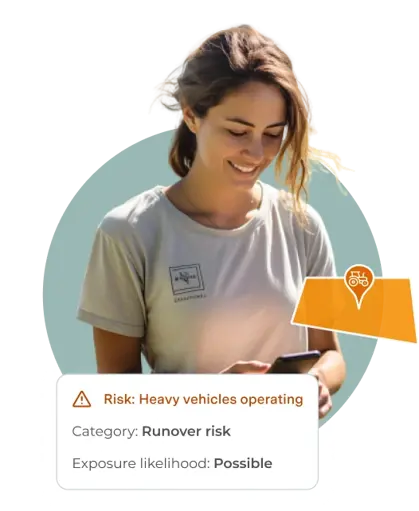 MANAGE RISKS & INCIDENTS
Reducing
risk
Make sure your team is aware of potential hazards and knows how to keep safe when they work on properties.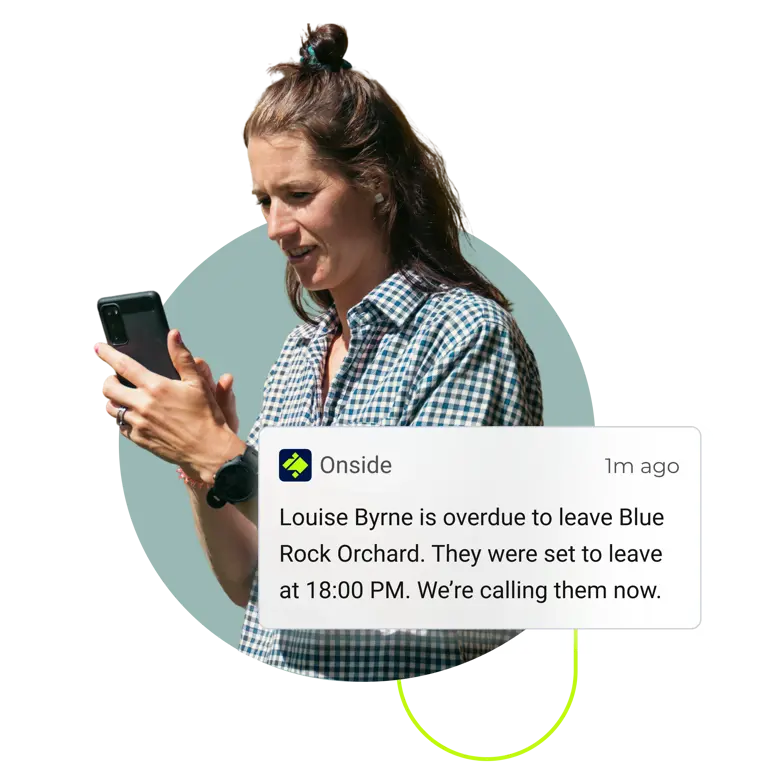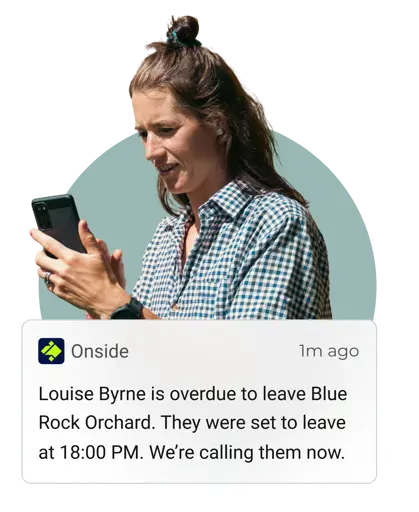 KEEP LONE WORKERS SAFE
Make sure everyone
gets home
Know who is working alone or in far-off properties, and stay connected throughout the day. You can call people directly from the app, or contact the property. Always make sure people working alone stay safe.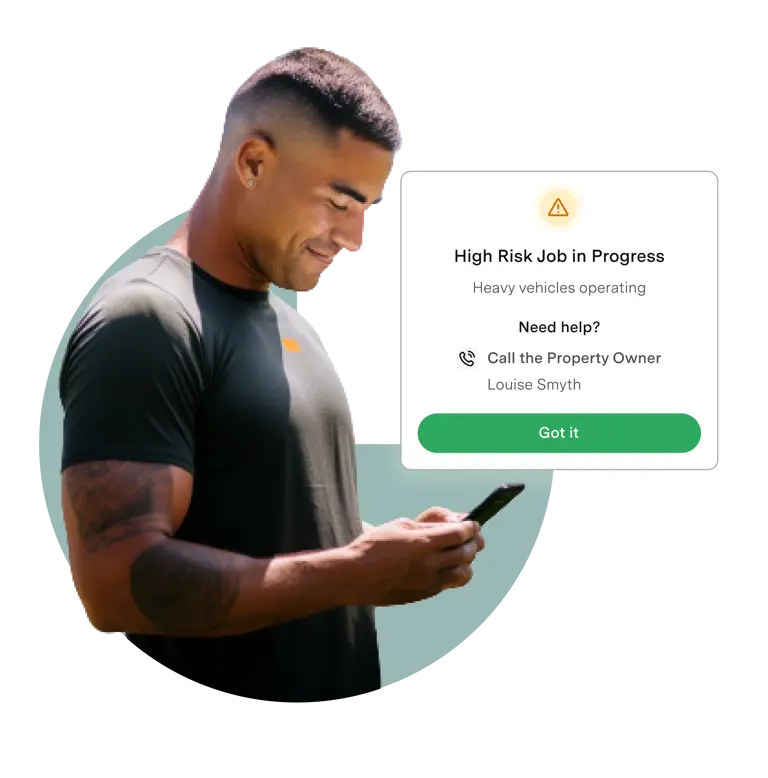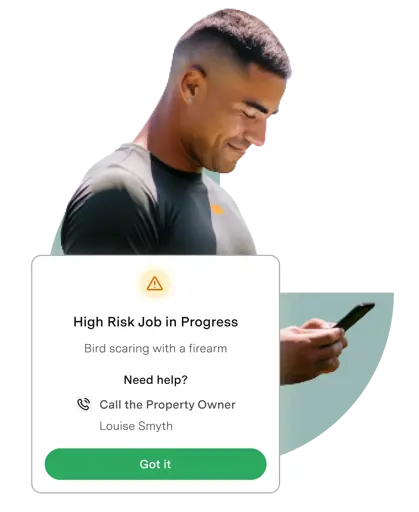 STAY COMPLIANT
Safety is
non-negotiable
Feel confident you have a proactive H&S solution in place to meet legal and compliance needs to keep your workers safe.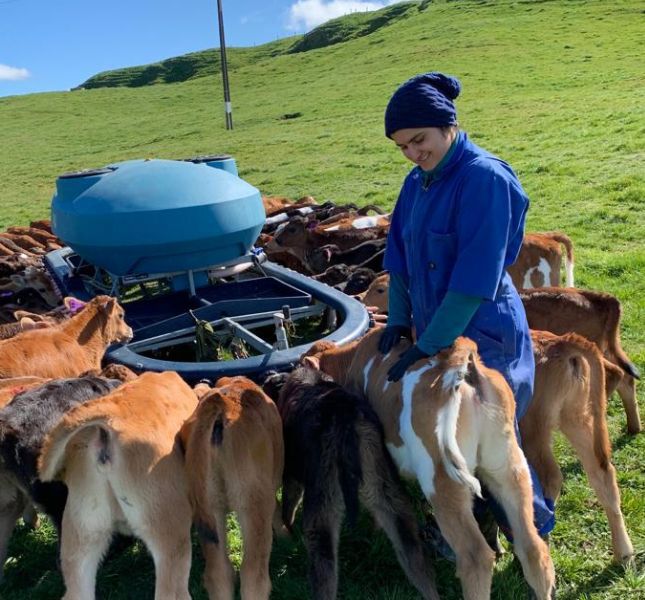 Log hazards and incidents
Easily map hazards on customer properties and have the info at your fingertips in real-time. Make it easy for your team to stay informed about hazards on the properties they are visiting. 
See a full view of different types of hazards on your mobile.

Let your team report hazards on the go, using their mobiles.

Instantly log incidents to keep them from slipping through the cracks.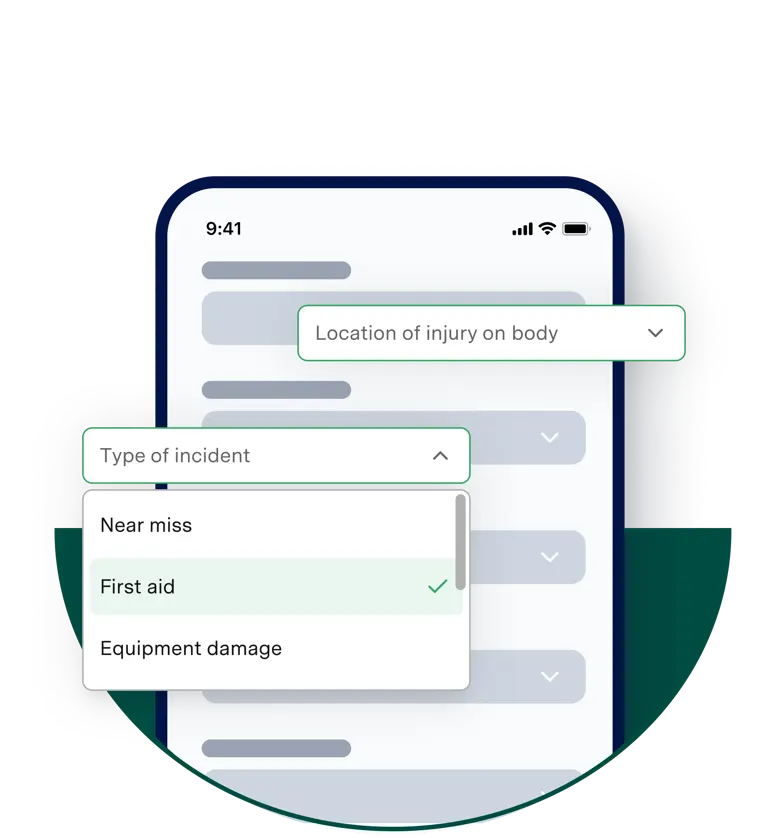 Whether your team works alone or in remote areas, you can ensure their safety in real-time. If they miss a scheduled check-in, they get a safety message to confirm their status. If there's no response, it quickly escalates to a call for assistance.
Each worker can set their estimated departure time.
Get preset alerts at HQ if someone's on-site longer than planned.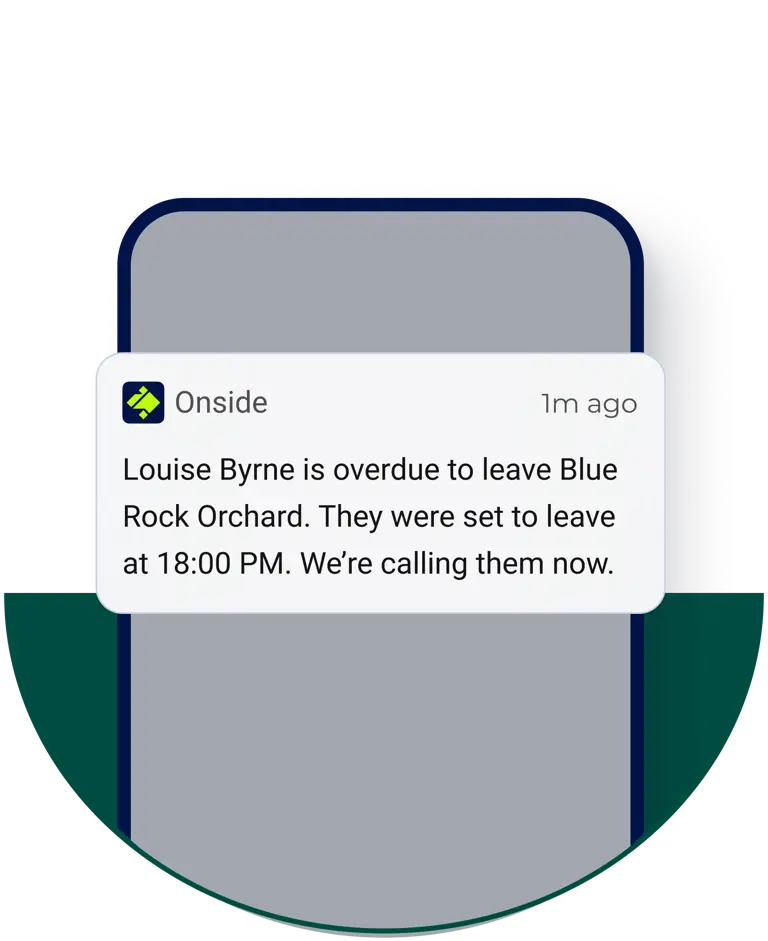 Keep track of health and safety reports and tick the regulatory boxes. Rest easy knowing a digital log records every incident, fully prepared for any upcoming audits.
Get access to a report library for risks, visitors, or H&S reporting.

Create custom reports to meet audits or certification requirements.

Download raw data to delve deeper into farm operations.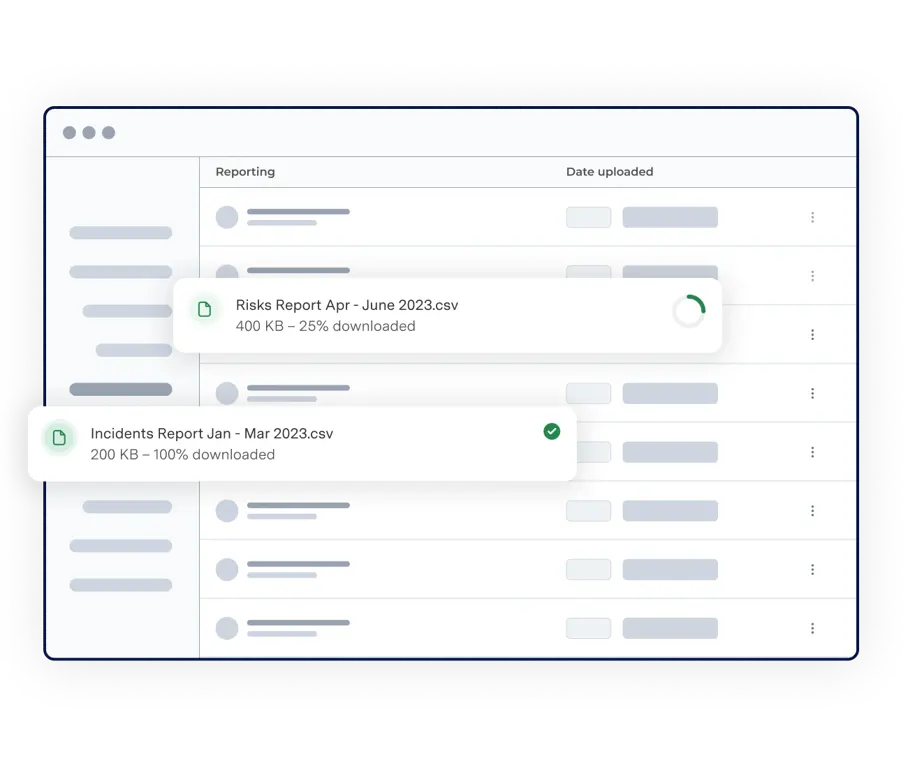 Ready to know more?
Book a demo and see Onside in action.