FARM MAPPING
Map your farm,
in minutes
Say goodbye to paper maps and experience a real-time, digital view of your farm. From blocks and facilities to hazards and roads, share an always up-to-date map with people visiting your property.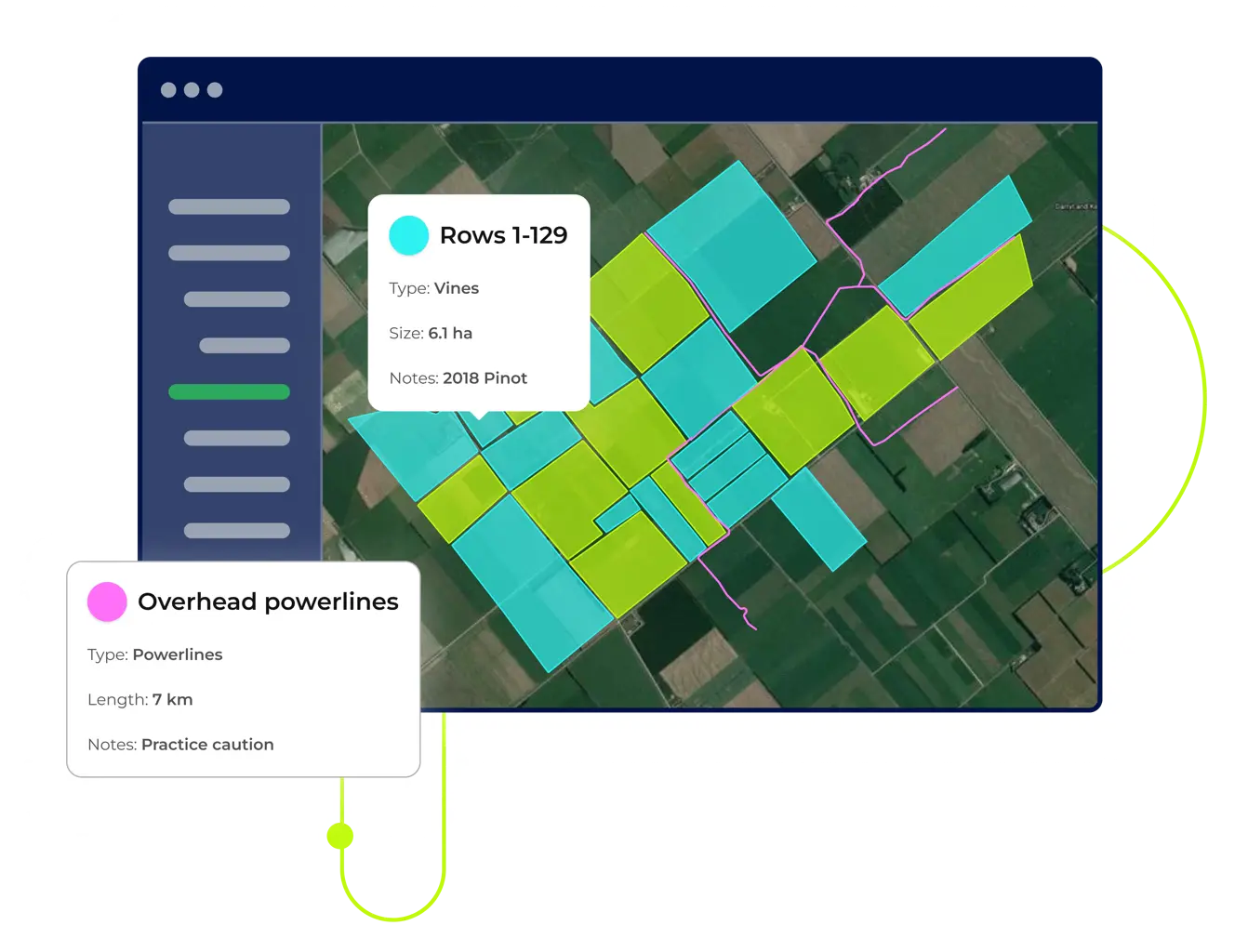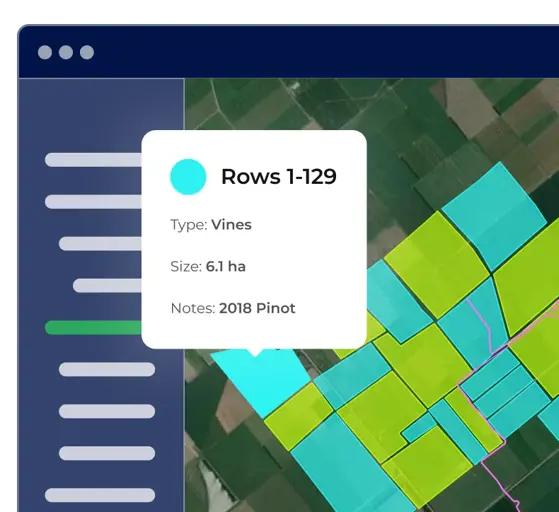 Why choose Onside for Farm Mapping
Live & shareable@sizeTag>
Keep people safe @sizeTag>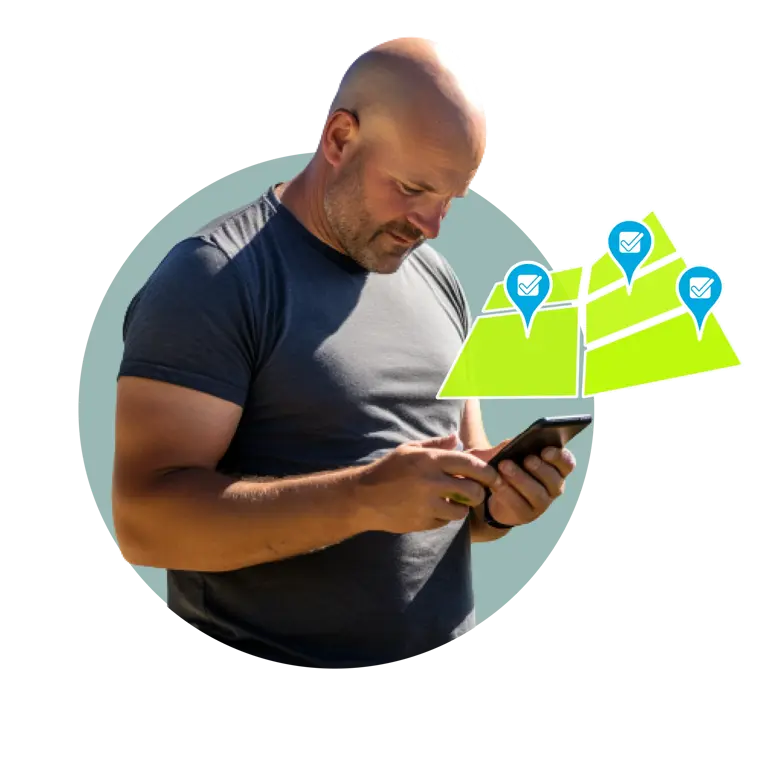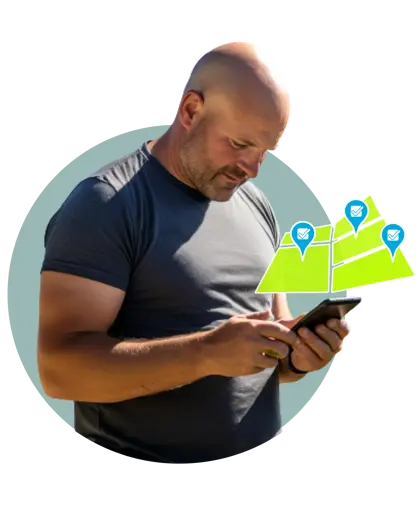 REAL-TIME VIEW
One version for
everyone
With a digital map, you get a complete view of your farm at your fingertips. Map updates are synced in real-time, visible to all at the same time. Give clear visibility of boundary and location of tasks to visitors.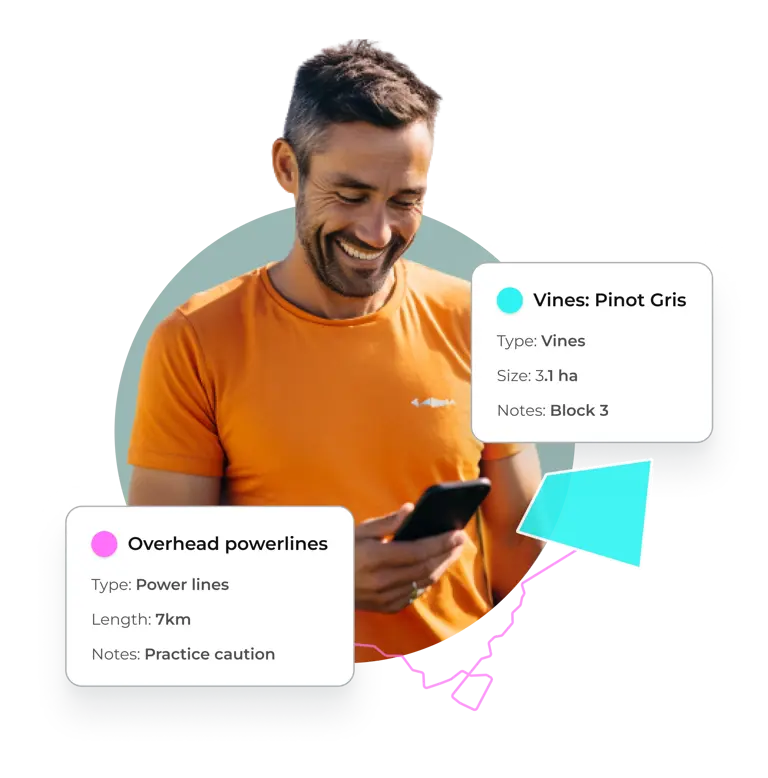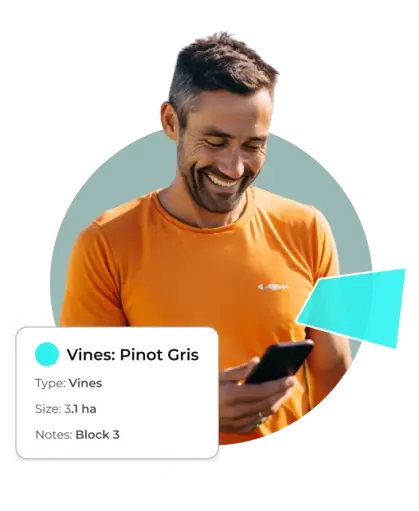 LIVE & SHAREABLE
It's easy for visitors
to
get around
Make it simple for visitors to navigate your property. Give everyone the most up to date information —from points of interest to hazards—with easy-to-share maps.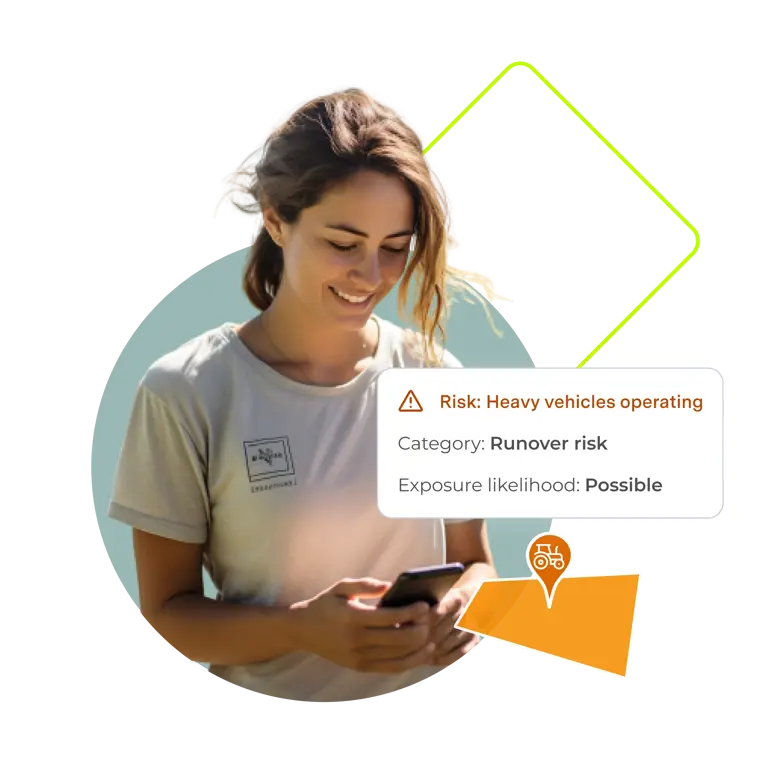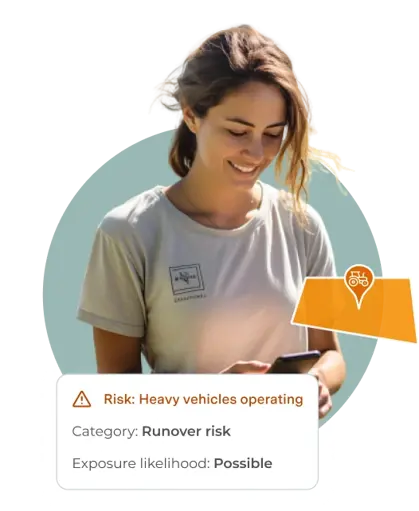 KEEP PEOPLE SAFE
New hazard,
no problem
Make sure your visitors stay safe and avoid hazards sneaking up on them. Your digital map tracks all known hazards, and it's quick to update if something comes up that could be of potential danger to people onsite.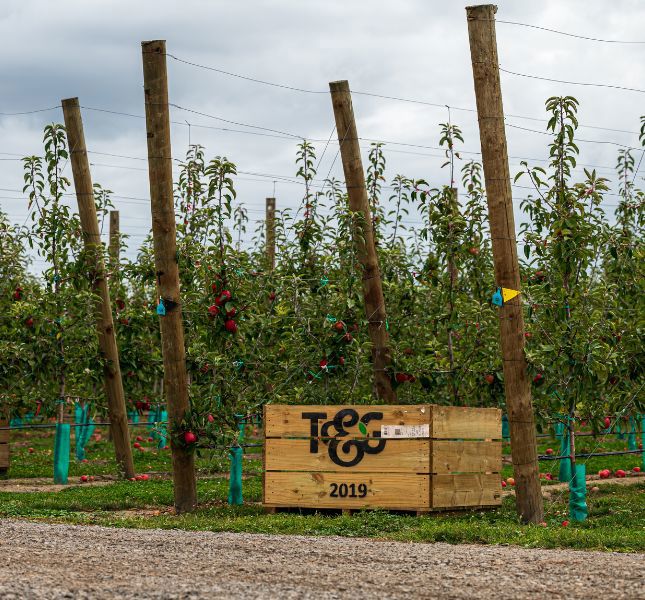 Features for Farm Mapping
Easily navigate from point A to B with digital maps. Keep people visiting your farm informed with essential info like routes, hazards and points of interest, all in one up-to-date source.
Define property boundaries accurately.
Show roads, paths, or shapes such as blocks and crops.
Highlight utilities, parking and facilities for accessibility.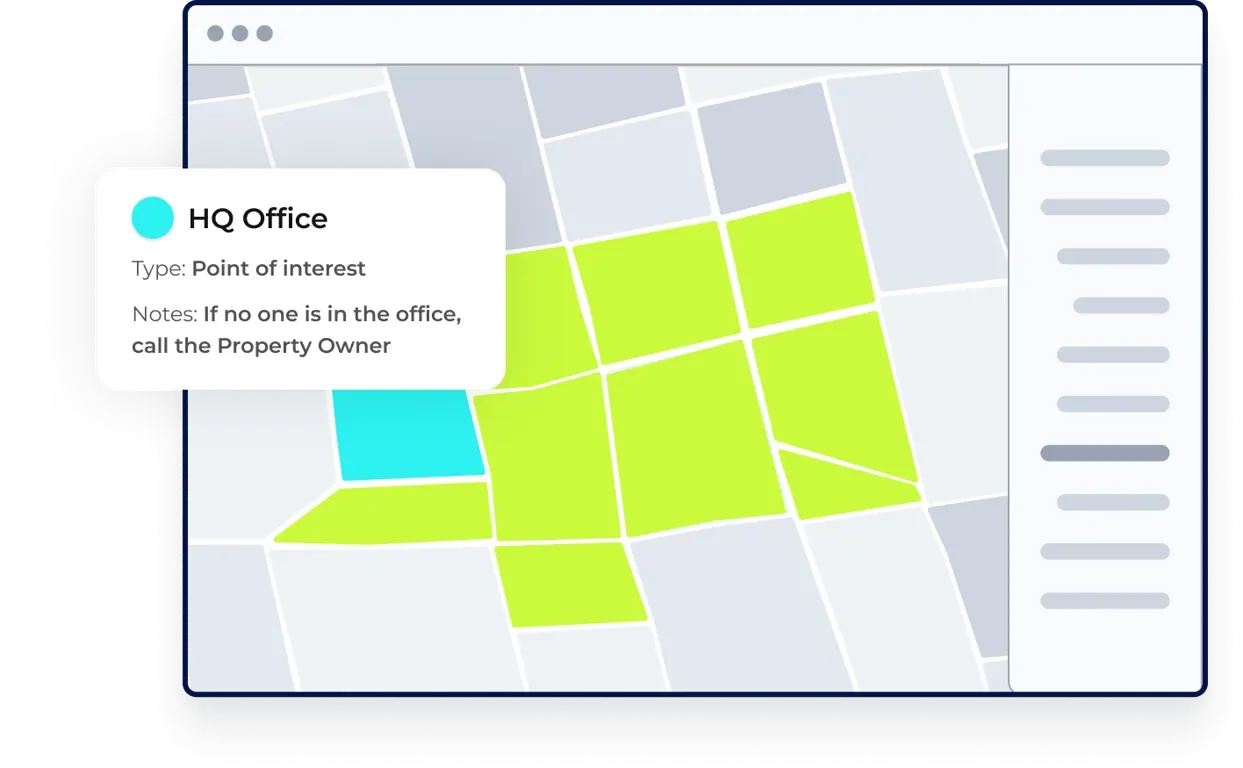 Whether it's finding the best routes or staying clear of risks and hazards, digital maps make it easy for your farm visitors to stay aware and safe at all times.
Mark GPS locations of hazards.
Pinpoint assembly points and first aid resources for emergencies.
Filter map layers to clearly view hazards and points of interest.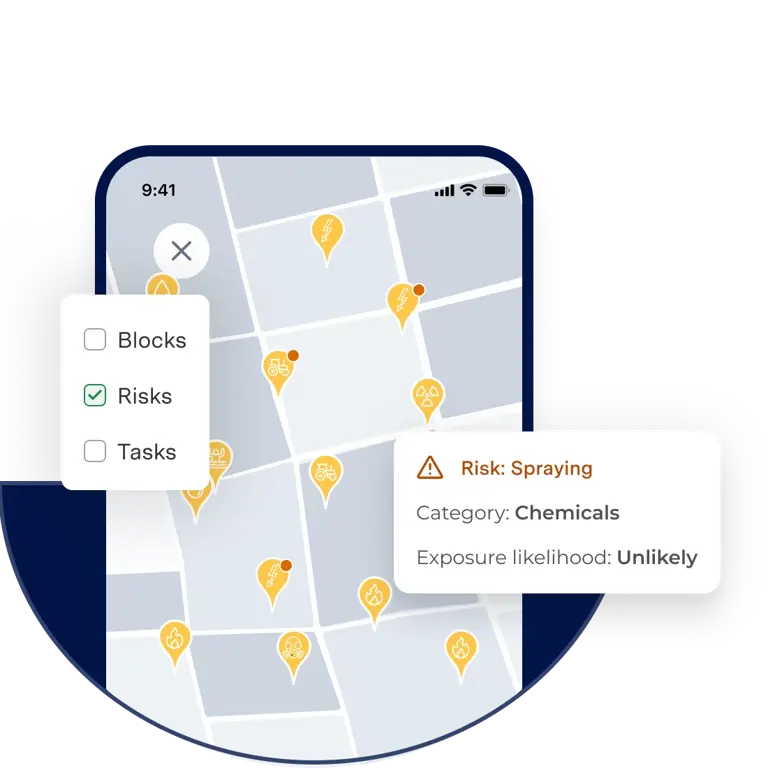 Can't keep track of who's entering and leaving your property? A geofence is the simplest way to stay on top of movement across your property. 
Get instant alerts when people arrive or leave your farm.

Set custom boundaries to mark no-go areas.

Simplify visitor navigation around the property.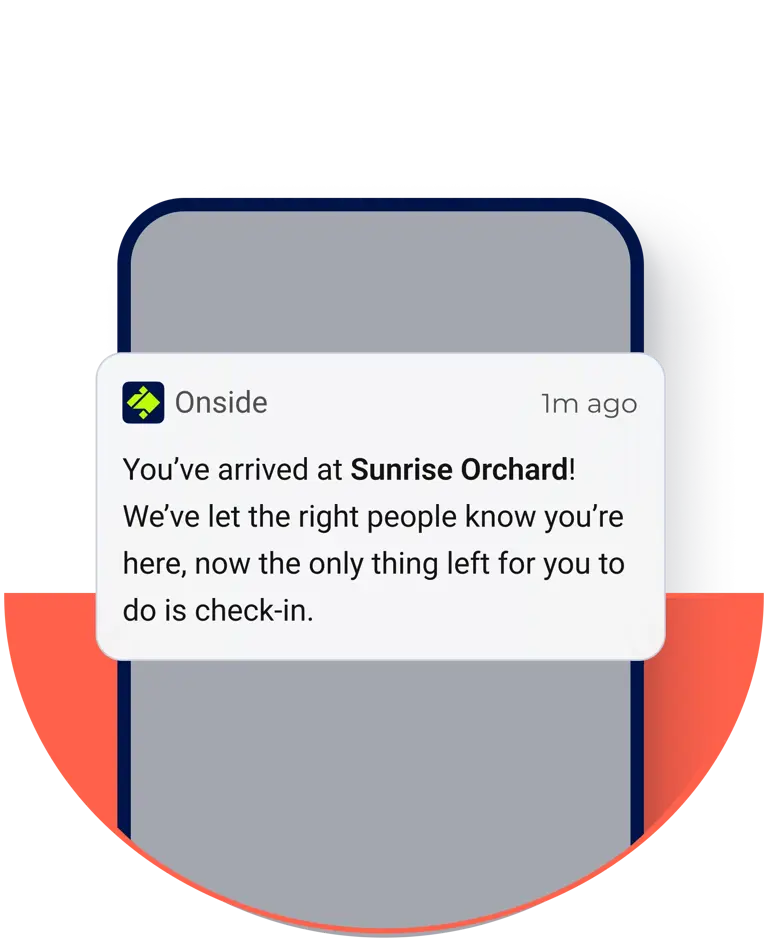 Ready to get started?
Take Onside for a test drive with a 14 day free trial.