DIGITAL CHECK-IN
Make farm
check-in
simple
Ditch the paper sign-in books, and say hello to digital check-in. Experience hassle-free check-ins, track visitors effortlessly, and enhance safety and compliance like never before.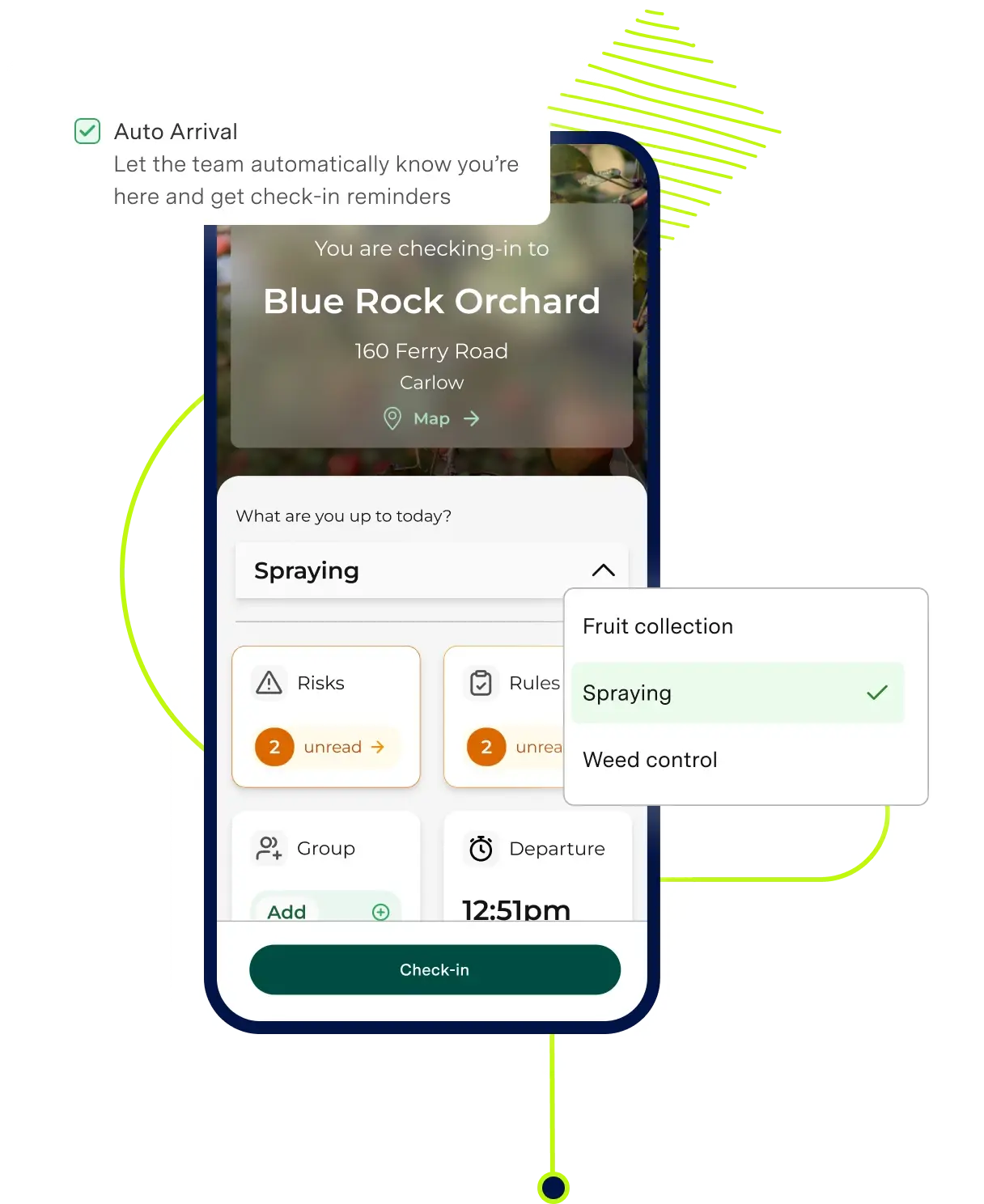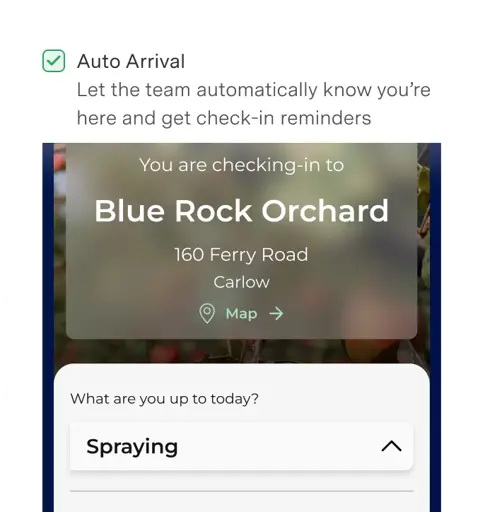 Why choose Onside for Digital Check-in
Real-time visibility@sizeTag>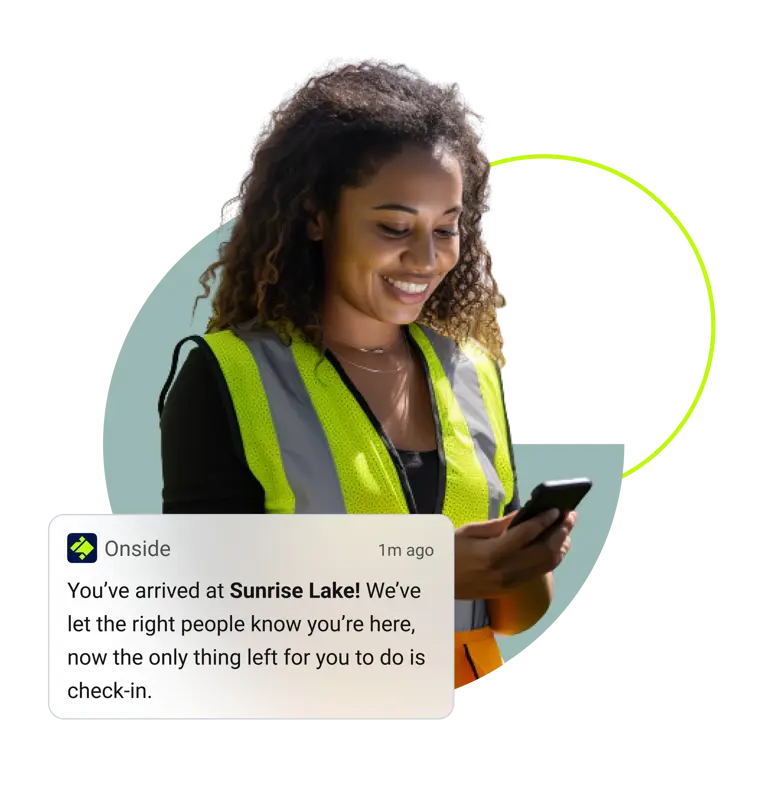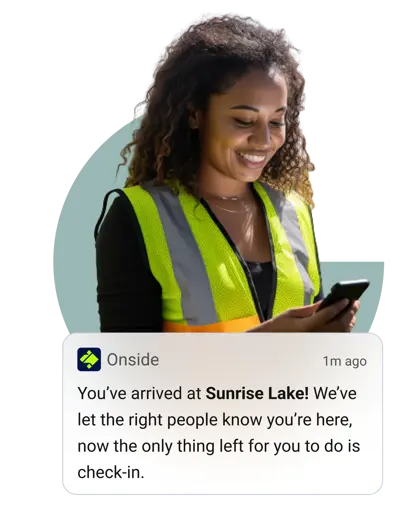 SAVE TIME
Use your time
with
purpose
Enable your visitors to start work promptly with a swift check-in process. They'll check in through the Onside app and use the digital map to be where they need to be. Rest assured, everyone's time will be used effectively.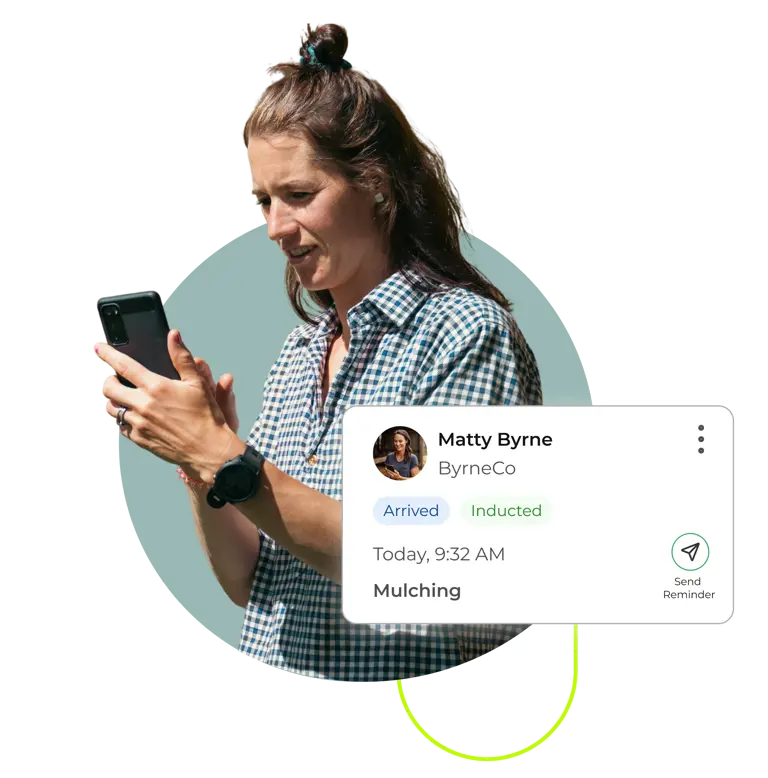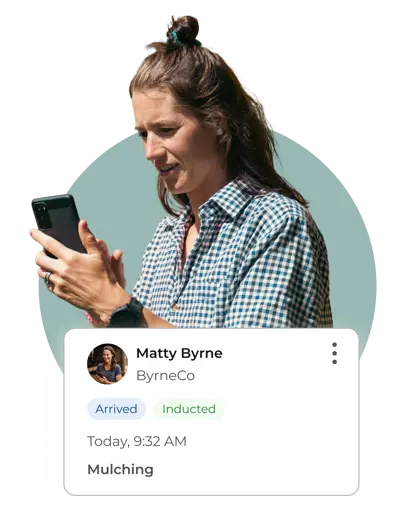 REAL-TIME VISIBILITY
Know who is
where,
anytime
Stay in the know about who's arriving on your property with instant updates. Onside automatically checks out people when they leave, so you've got an accurate record of people on your property at all times.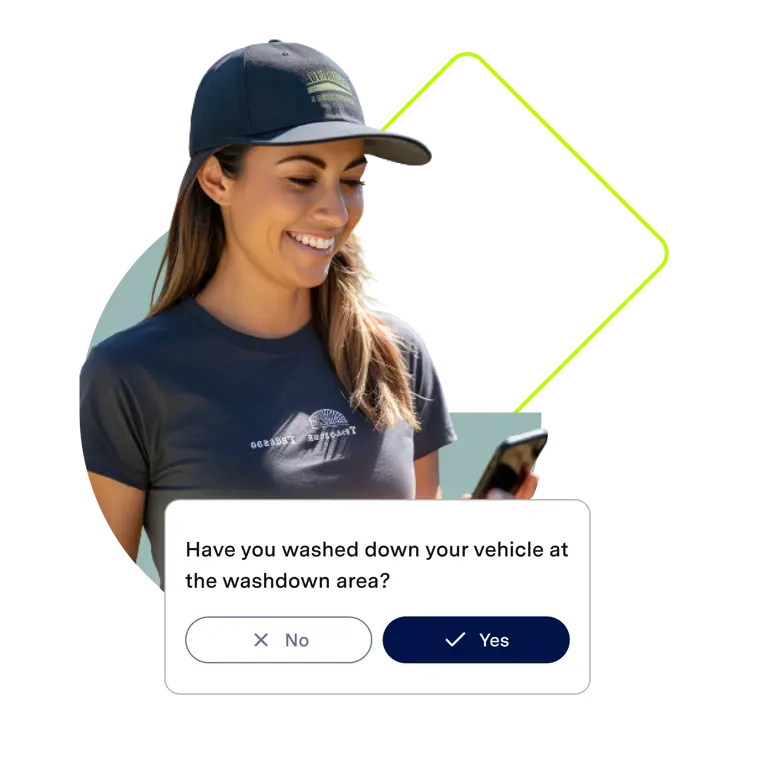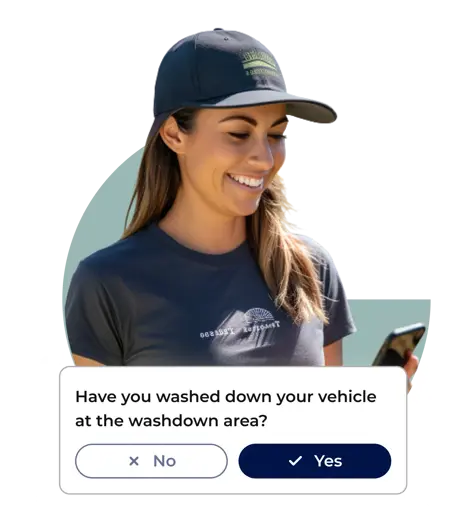 STAY COMPLIANT
Make compliance
easy
Set custom questions for people checking in. If an unwanted answer is given, that could mean someone with a higher potential risk wants to enter your property, you'll be alerted immediately.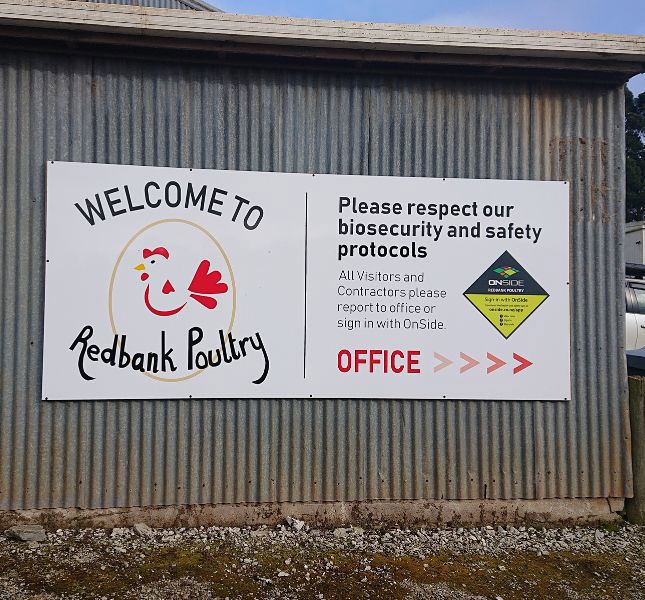 Features for Digital Check-in
Check-in, without the hassle
With Onside's visitor management system, people visiting your farm can check in and out with a tap of a button – saving time and getting straight to work.
Automatic check-ins as people enter the property.
Hassle-free check-outs as people leave the property.
Stay informed with instant alerts when visitors arrive.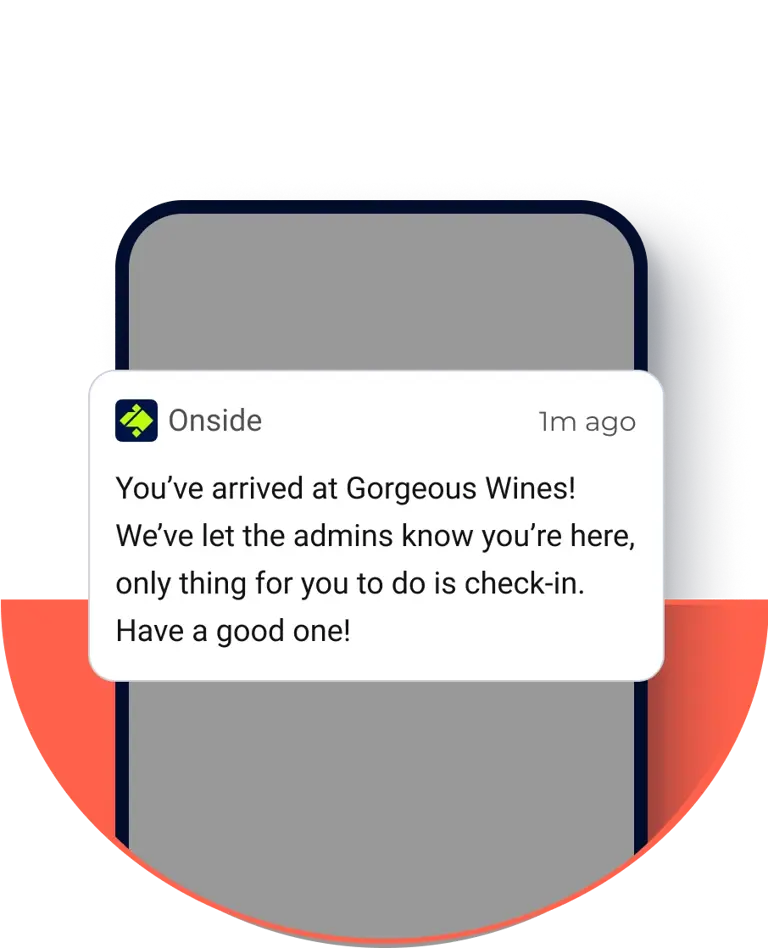 Keep your farm & people safe
Take charge of your property's biosecurity and safety. Share property rules and safety guidelines for a safe visitor experience.
Ask questions about biosecurity and safety during check-in.
Get real-time email and app notifications for unwanted answers.
Stay informed about who's entering and leaving your property.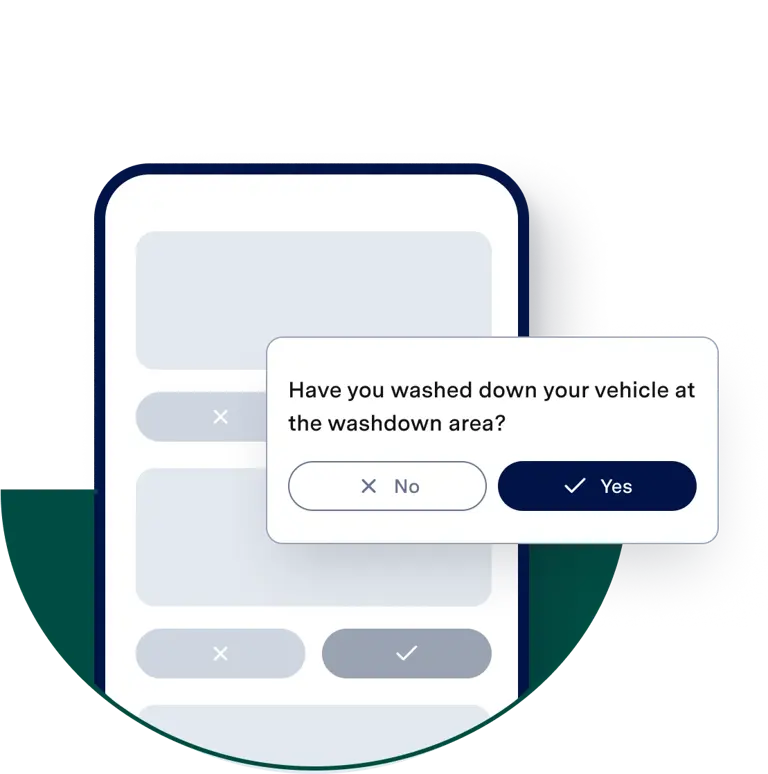 Plan, manage and track jobs
Get a real-time overview of who's checked in and what's being done on your farm. Assign and track status of jobs with ease, and give your contractors the freedom to choose tasks at check-in.
Notify your contractors about high-risk jobs.

Get alerts when someone checks in for a high-risk job

View up-to-date time sheets for accurate invoicing.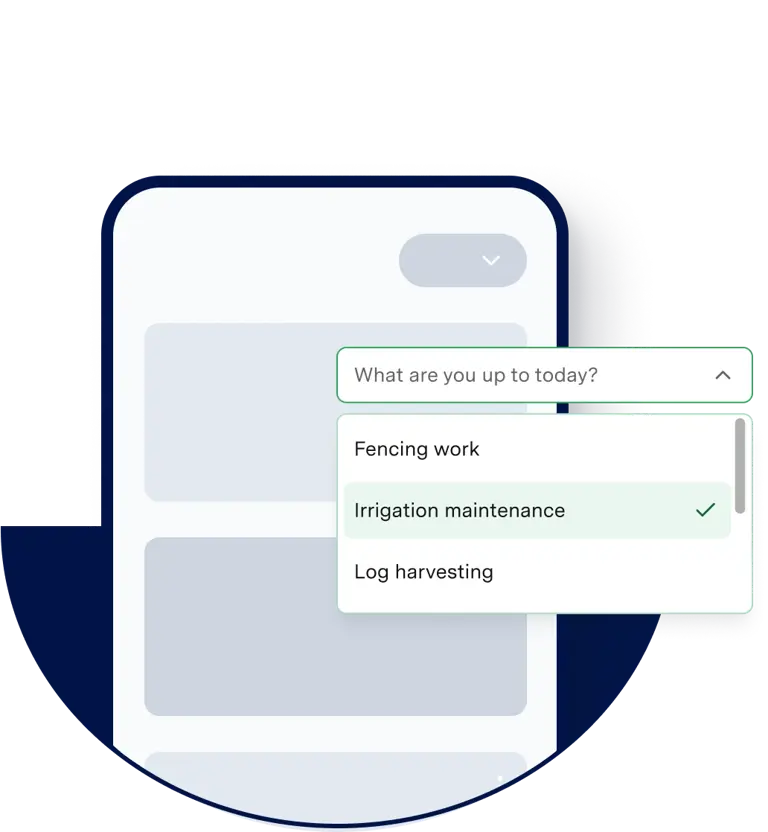 Ready to get started?
Take Onside for a test drive with a 14 day free trial.