ABOUT US
Technology to power the
world's biosecurity
Onside has its roots in the agriculture sector and a bold vision to tackle one of the most important issues facing food production, globally.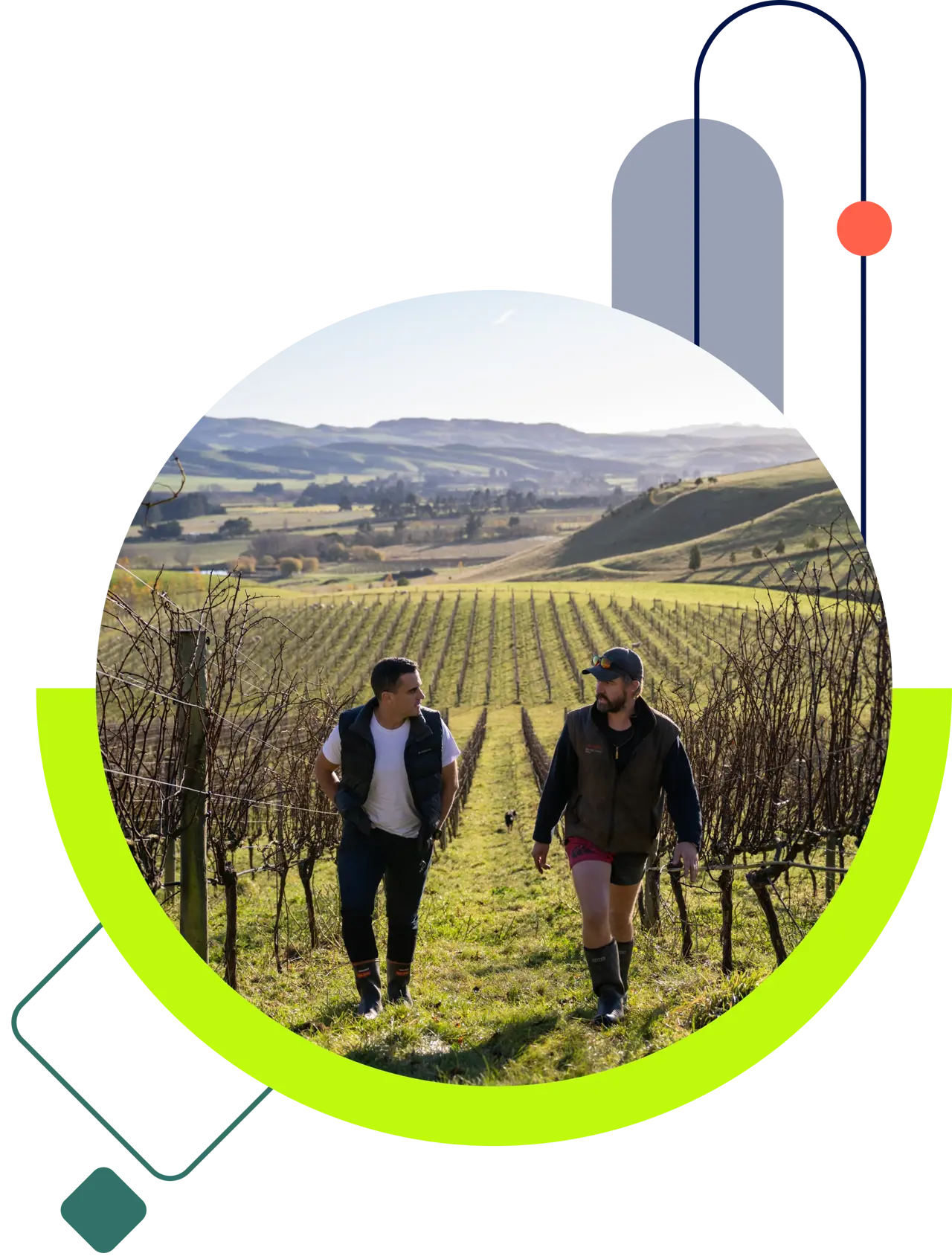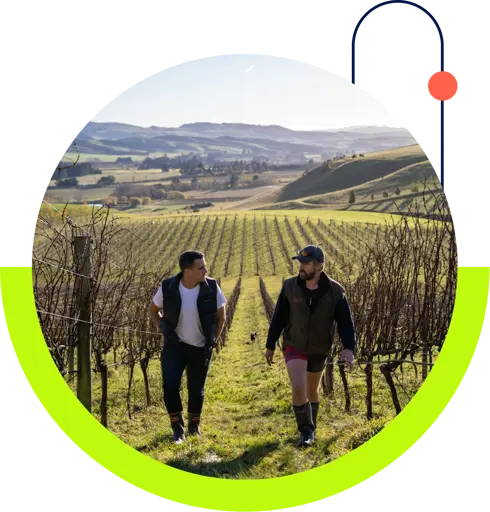 1,954,000
Digital check-ins to rural properties
57,000
Hazards logged improving farm safety
15,000
Rural properties mapped across ANZ
In 2015, the Onside journey began with Ryan Higgs, Michael Falconer and Juliet Maclean.
Their stories intertwined at a large dairy farming venture in Canterbury, New Zealand. Juliet was a founder of the business, and the CEO. Michael had an investment banking background and had worked with Juliet on a capital raise. Ryan, recently back from living in New York, joined Juliet to take on an operational role at the company.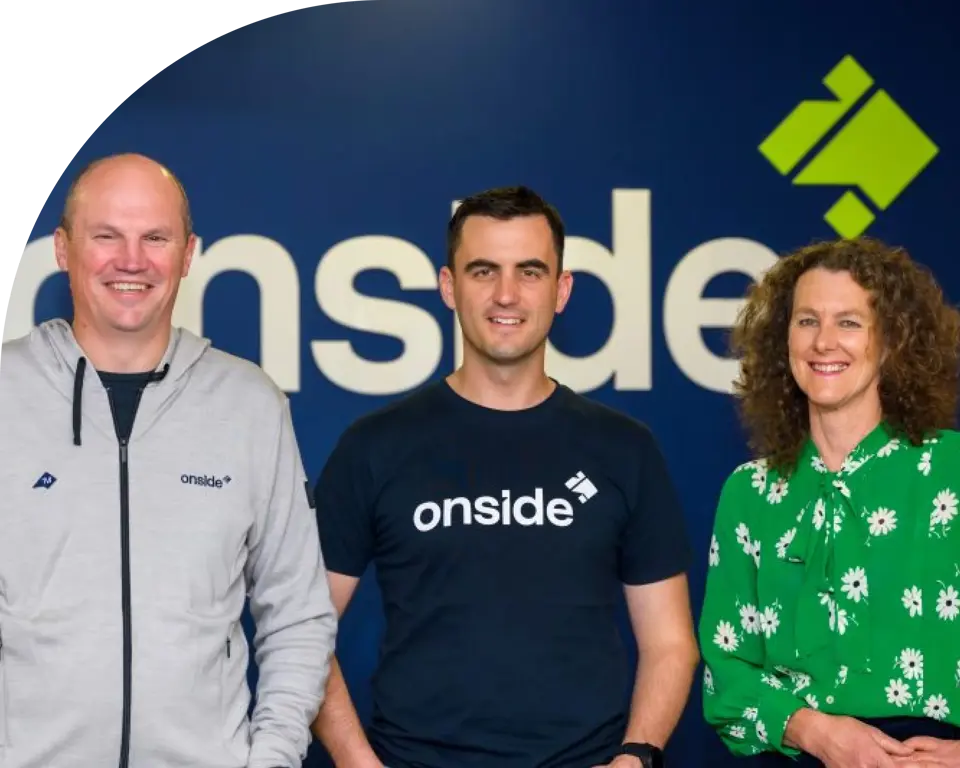 Solving an everyday problem
The idea for Onside sparked from a big problem. With 13 farms and hundreds of people coming and going every day, there was no simple way to know who was on farm, what they were doing, how to contact them and how to ensure they had what they needed to get on with the job quickly, efficiently and safely.
The answer was clear - a solution that was simple, digital, mobile, and needed to work for everyone including the farm team and  contractors. The first version of our app was born – a digital check-in app to manage who's on farm and keep everyone safe and informed.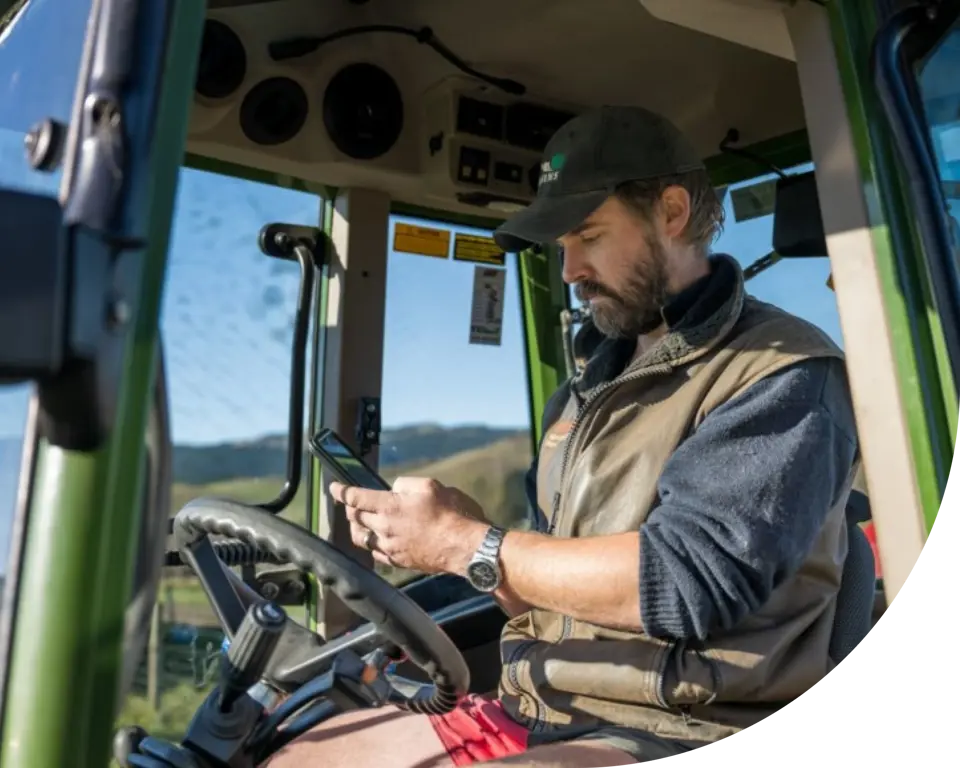 As the check-in app grew, we realised we were building a large interconnected network that was mapping movements around the entire agriculture sector, providing real-time insights.
During Ryan's time studying in the US, he crossed paths with Hautahi Kingi, who later became a data scientist at Facebook and Google. Together, they used this network data to create Onside Intelligence, the world's most advanced network-based tracing, readiness and response platform for biosecurity.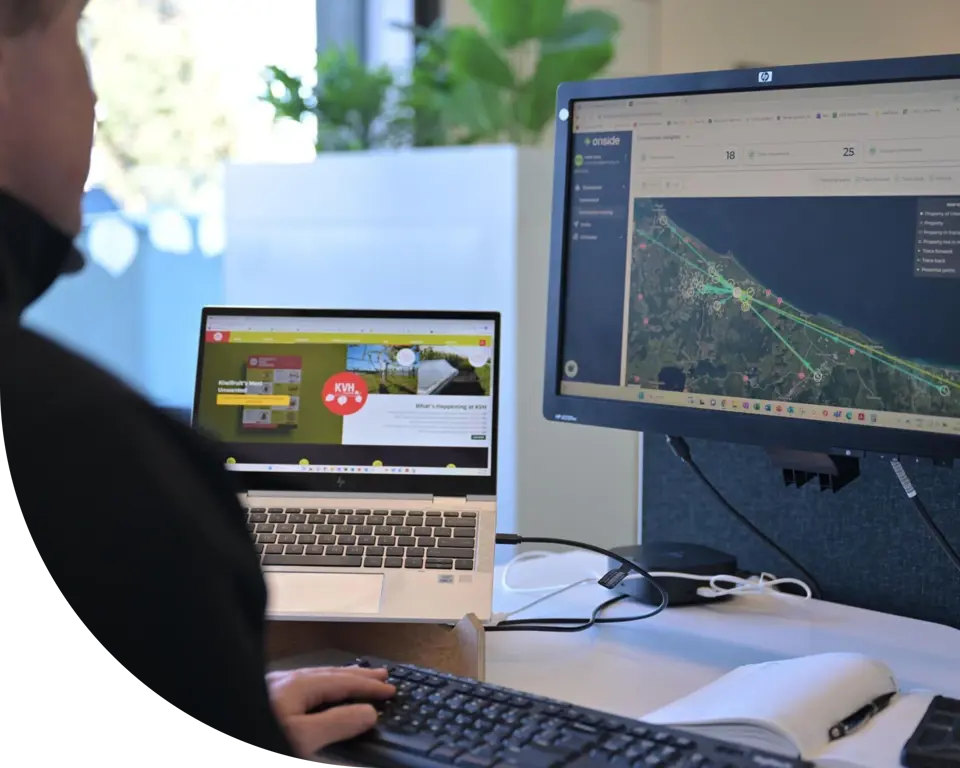 Fast forward to today, we've expanded our footprint to Australia, New Zealand, and the UK, with offices in Christchurch and Melbourne.
At Onside, we go beyond making operations smoother and compliance automated. We are building technology that not only helps farms run well but also collects important information to help keep the agriculture industry safe from pests and diseases.
And that's our story – from humble beginnings solving a day to day problem for farmers, to powering the world's biosecurity.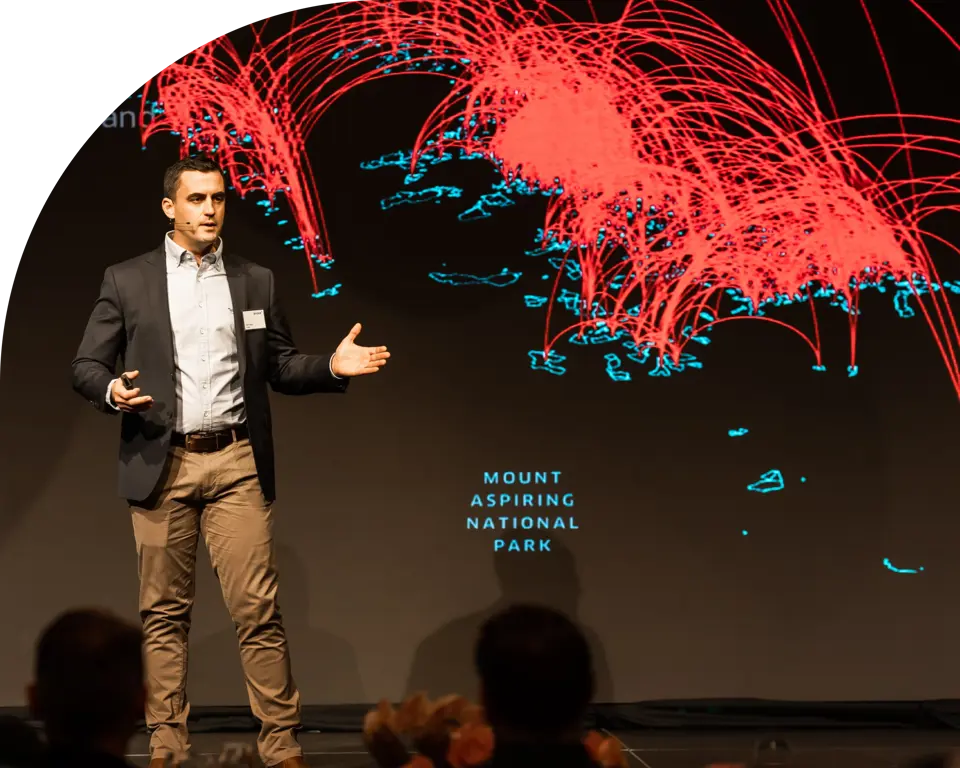 Building the technology that
moves the agriculture sector forward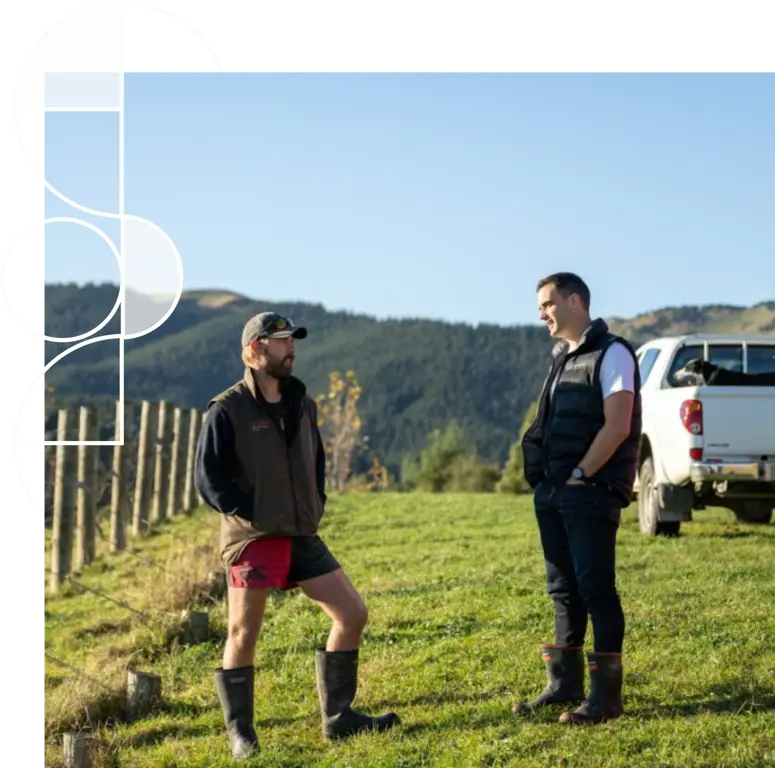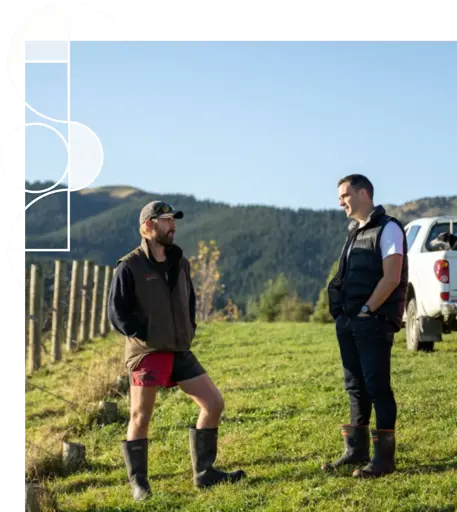 2015
The origin
of
Onside
The first version of our check-in app is launched to the New Zealand market, and Airport Farm in Taranaki signs up as our first customer. The app quickly gained momentum with 15,000 check-ins and we began to build a small team of experts based in Christchurch.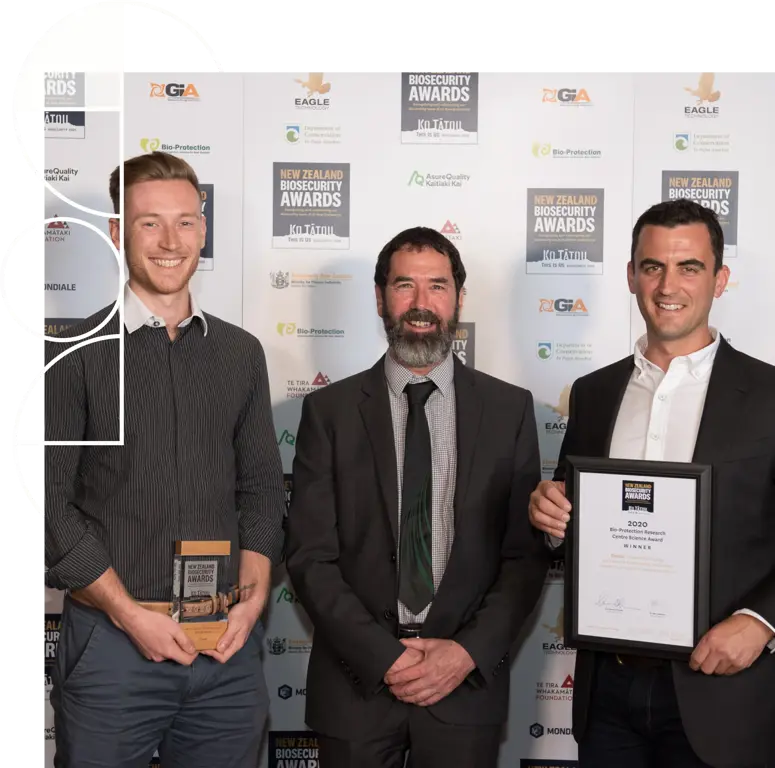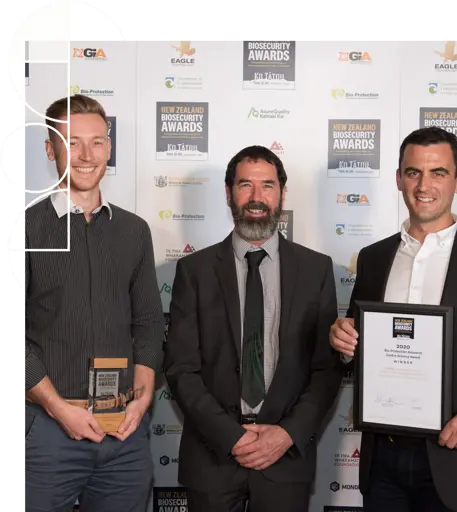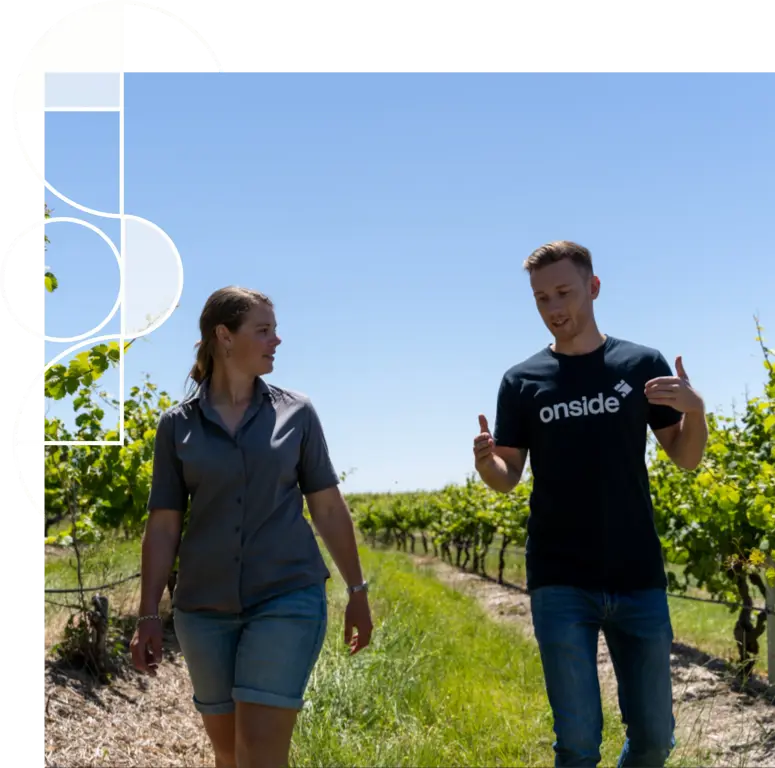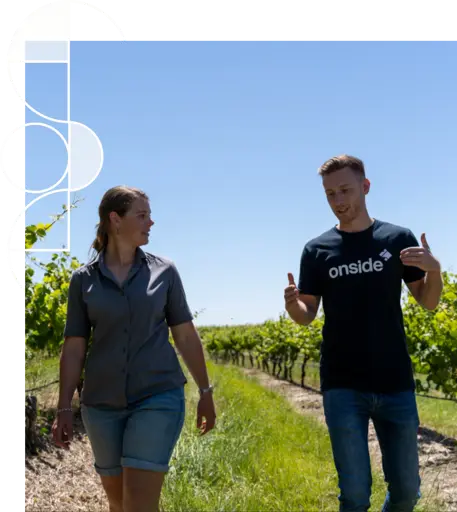 Our check-in app hits 1 million check-ins. 

In the middle of a global pandemic, we cross the Tasman and launch Onside into the Australian market and start to build a local team. The app quickly gains traction and our Australian user base grows, hitting 10,000 check-ins.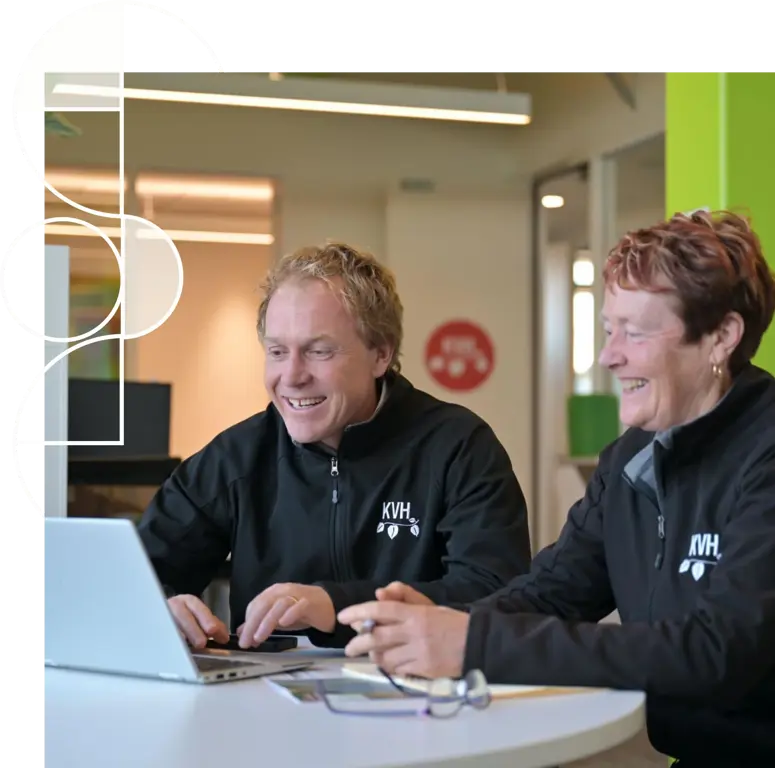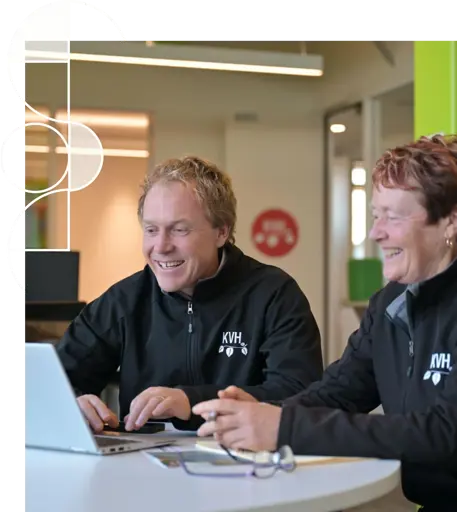 2022
Intelligence at
the
helm
The Minister for Primary industries in New Zealand announces a $10m partnership with Onside as part of the Sustainable Food and Fibre Futures program to scale Onside up across New Zealand and provide a platform for biosecurity. 

Mapping properties and tracking check-ins wasn't just about people – it was about keeping pests and diseases away too. Enter Onside Intelligence. Onside signs a partnership with KVH to rollout its technology out across the kiwifruit sector.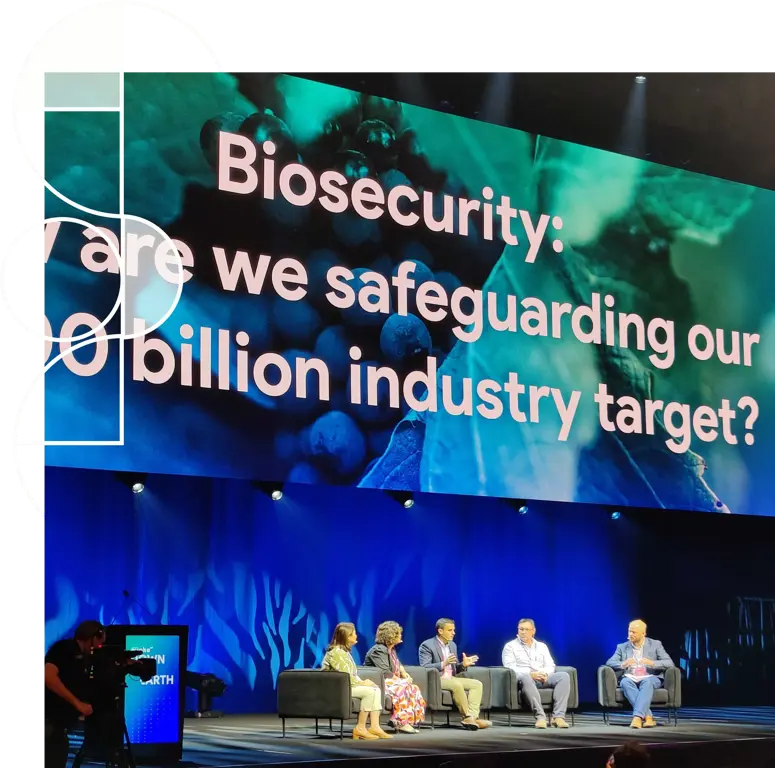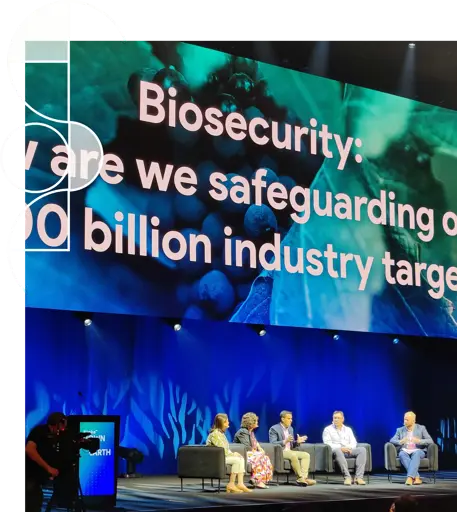 2023
Just
getting
started
Onside's roots now reach farms far and wide across Australia, New Zealand and the UK. Nearly 2 million check-ins later, our story is still unfolding. With a growing team of passionate people, loyal customers and dedicated industry partners, we're just beginning. 
Meet our leadership team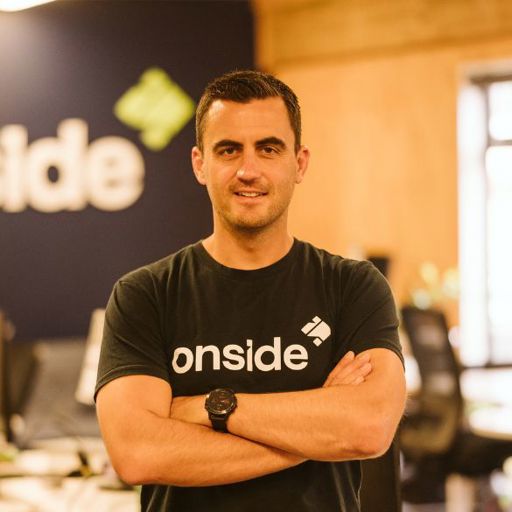 Ryan Higgs
Co-founder & CEO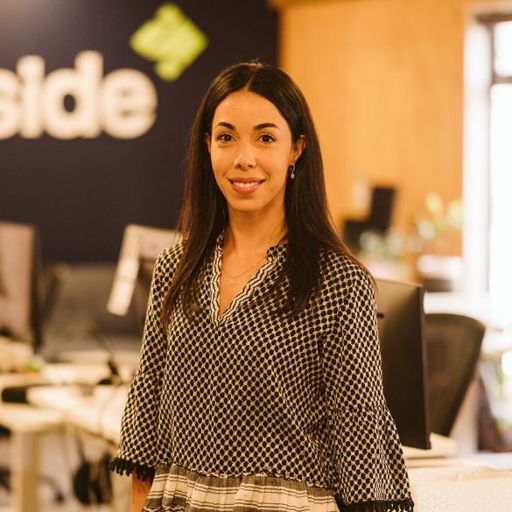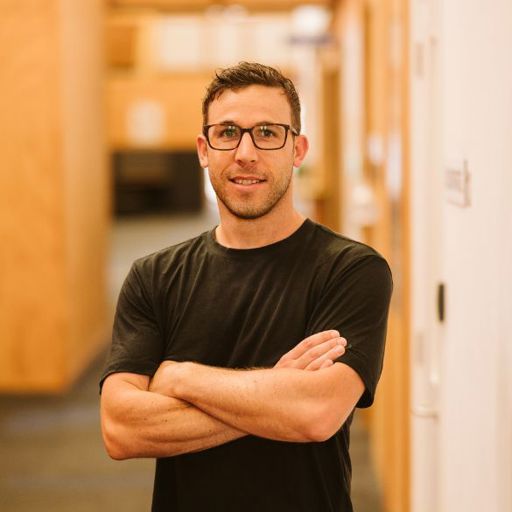 Courtney van Beek
Head of Product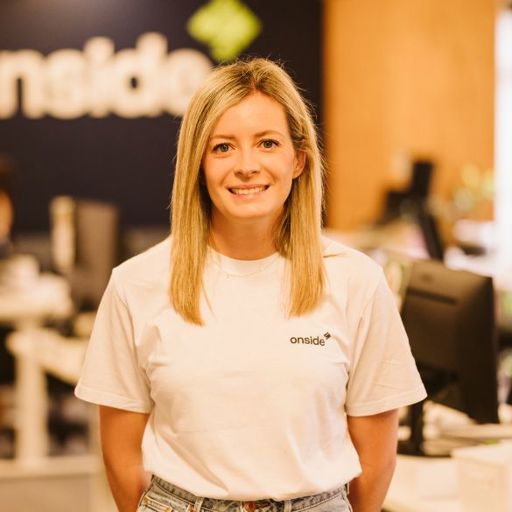 Britt Mauran
Head of Marketing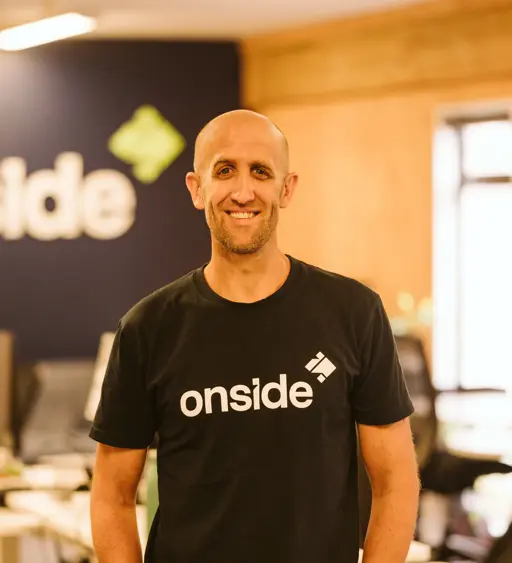 Ben Brown
Head of Customer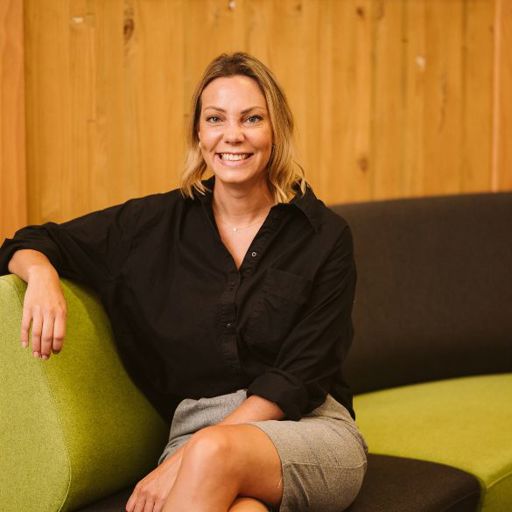 Ashleigh Gribben
Head of Talent
Meet our board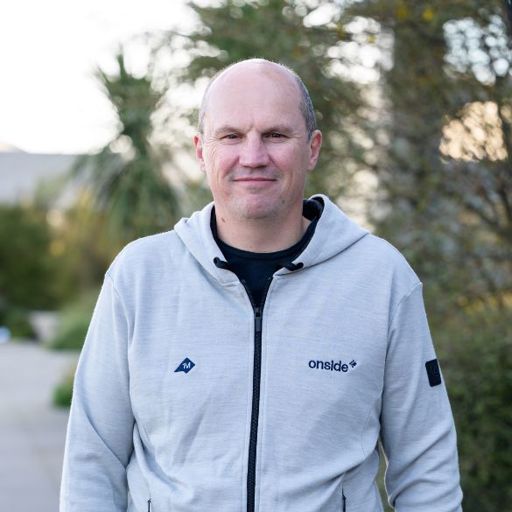 Michael Falconer
Co-founder & Chairman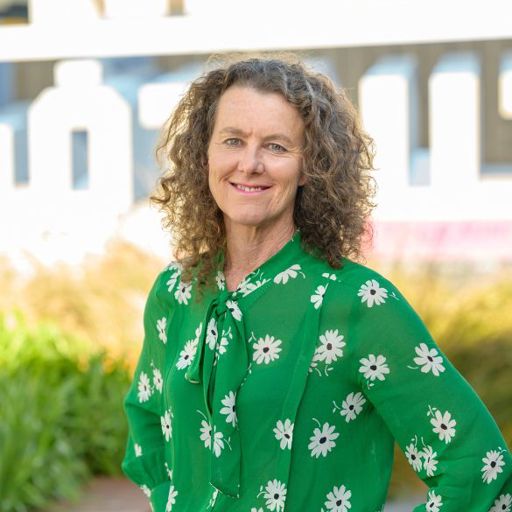 Juliet Maclean
Co-founder & Director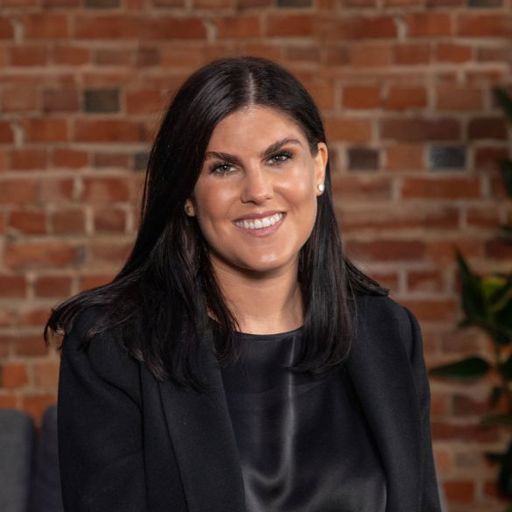 Fallon Savery
Independent Director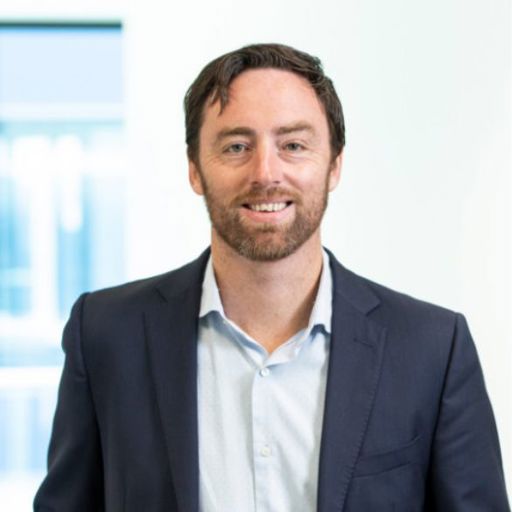 Nick Fogarty
Independent Director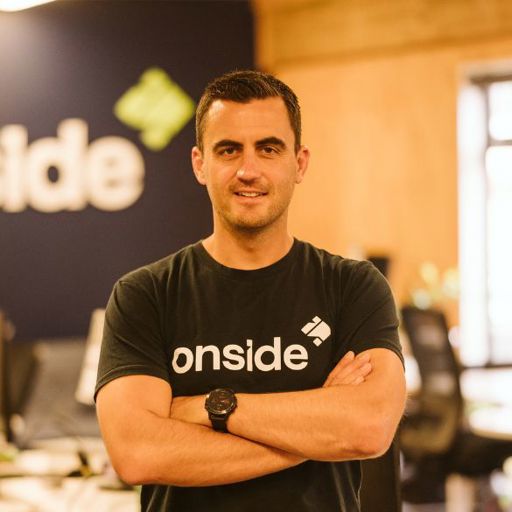 Ryan Higgs
Co-founder & Executive Director
Come work with us
We're always looking for people with unique skills
Browse our available jobs
Share your interest in future roles