TASK MANAGEMENT
Get tasks done,
faster
Whether you are creating new tasks, or tracking progress, Onside puts you in control of your tasks. Manage tasks from start to finish in one place, and tick the box for compliance.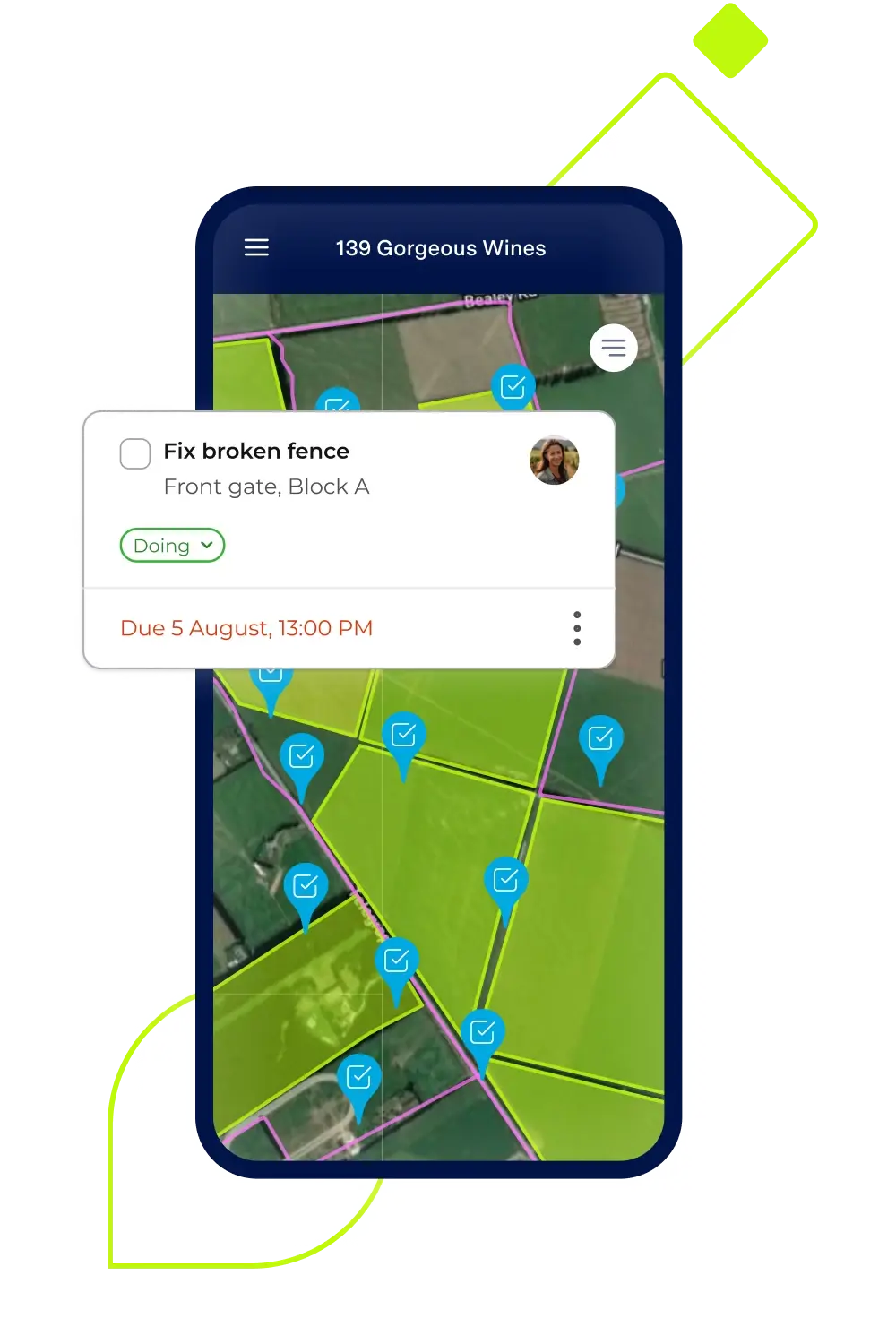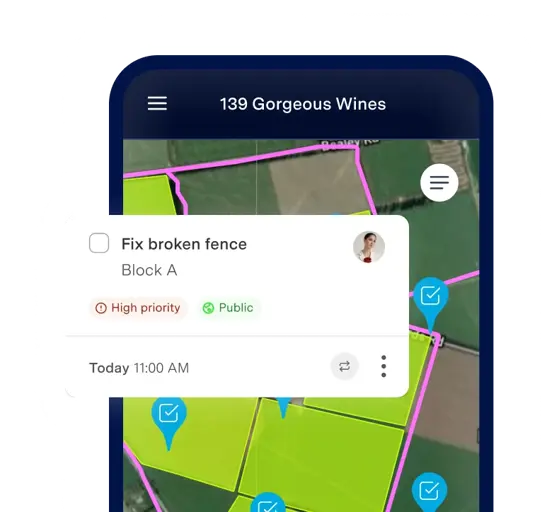 Why Onside for Task Management
Keep track of tasks@sizeTag>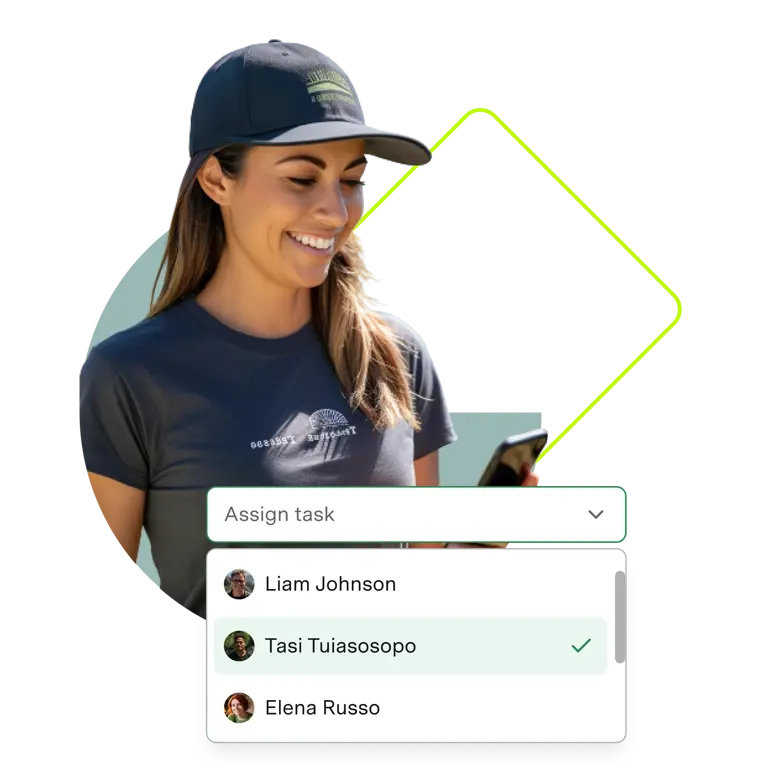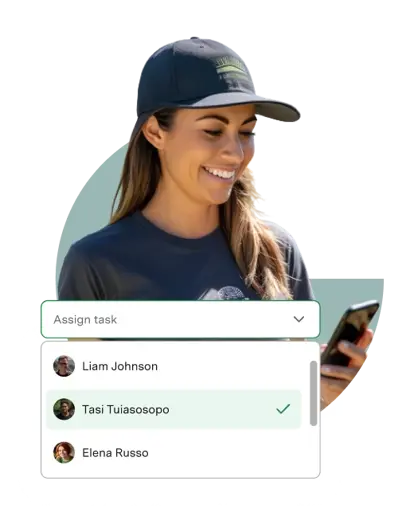 STAY ORGANISED
Get a
360-view
You get a complete view of tasks and progress on your properties, along with a feedback loop on the completion of tasks.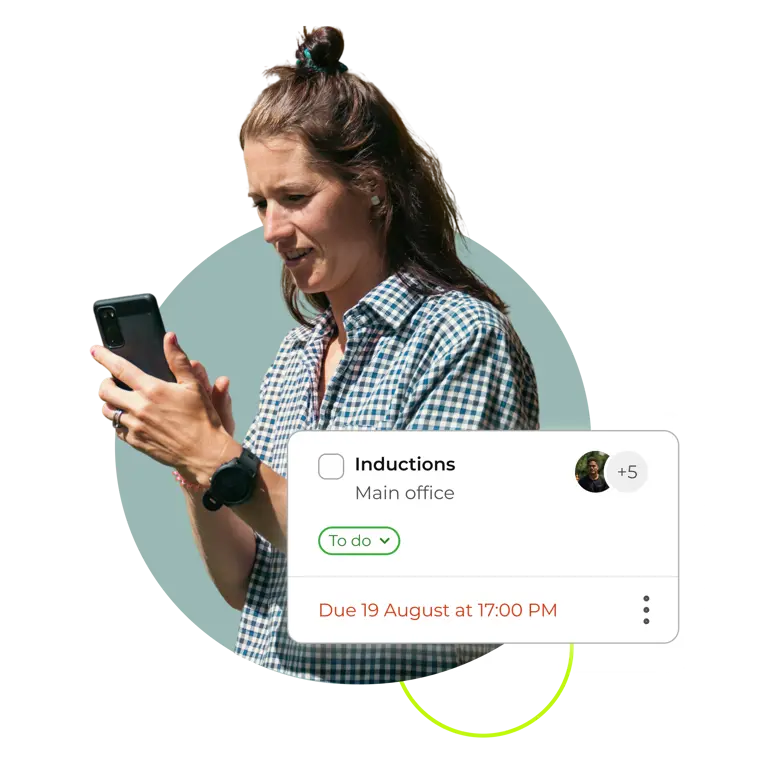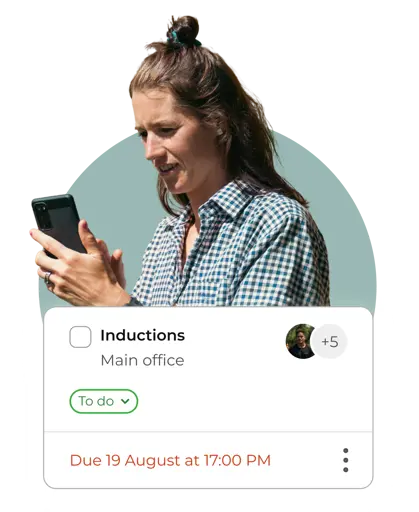 KEEP TRACK OF TASKS
Progress ...
loading
Stay on top of your team's progress and upcoming tasks with ease. At a glance, see what's being done, and what still needs to be done.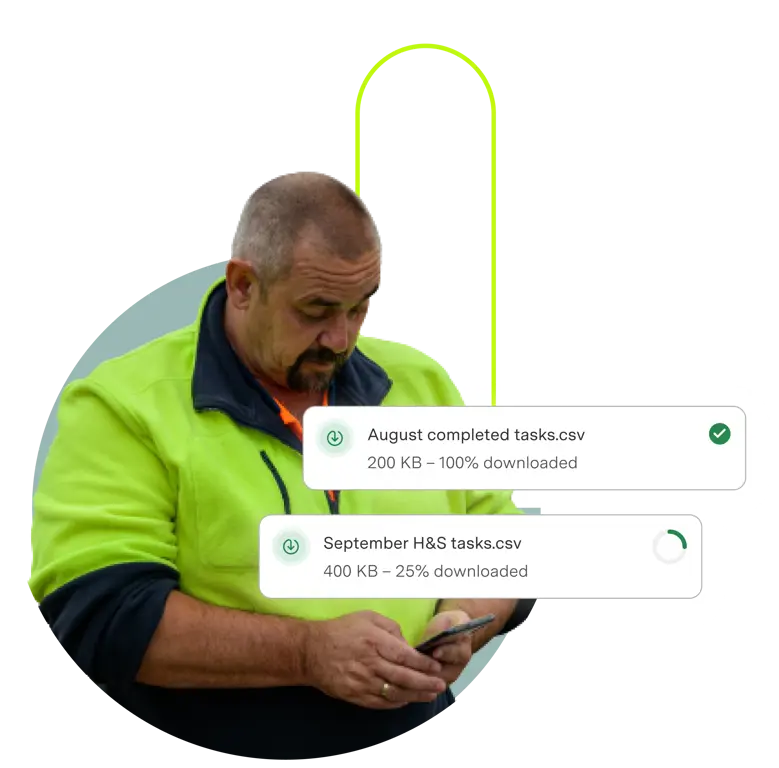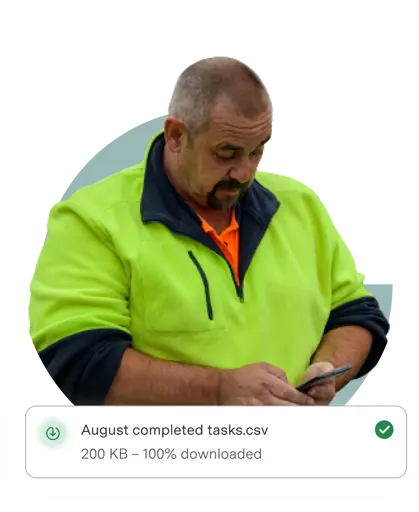 STAY COMPLIANT
Take care
of
compliance
Keeping a digital log of completed tasks provides evidence that you are meeting all compliance and farm safety requirements.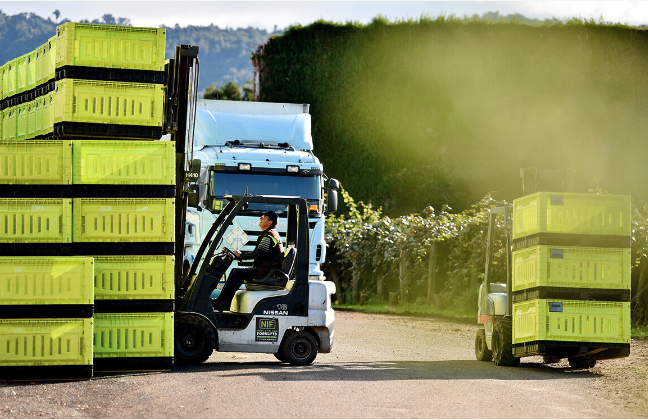 Features for Task Management
Plan, create, and assign tasks 
Stay organised by managing tasks and sharing task information with your team and contractors while on the move. Keep everyone informed and get more done.
Create, assign and edit tasks on any device.
Share task details, images and follow-up actions.
Collaborate with your team by assigning multiple members to tasks.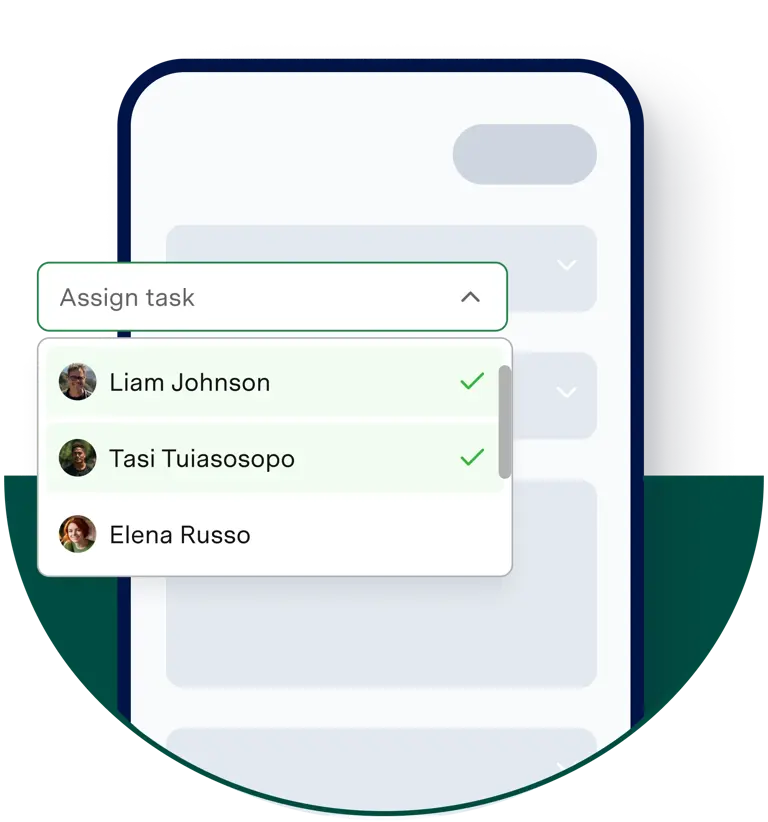 Take charge of your farm tasks and get more done by automating recurring tasks. Create customised task lists and organise tasks, people and schedules with ease.
Categorise tasks to filter by overdue or assigned tasks.
Choose who can view specific tasks, and set private tasks.
Filter how you view tasks and pull custom reports.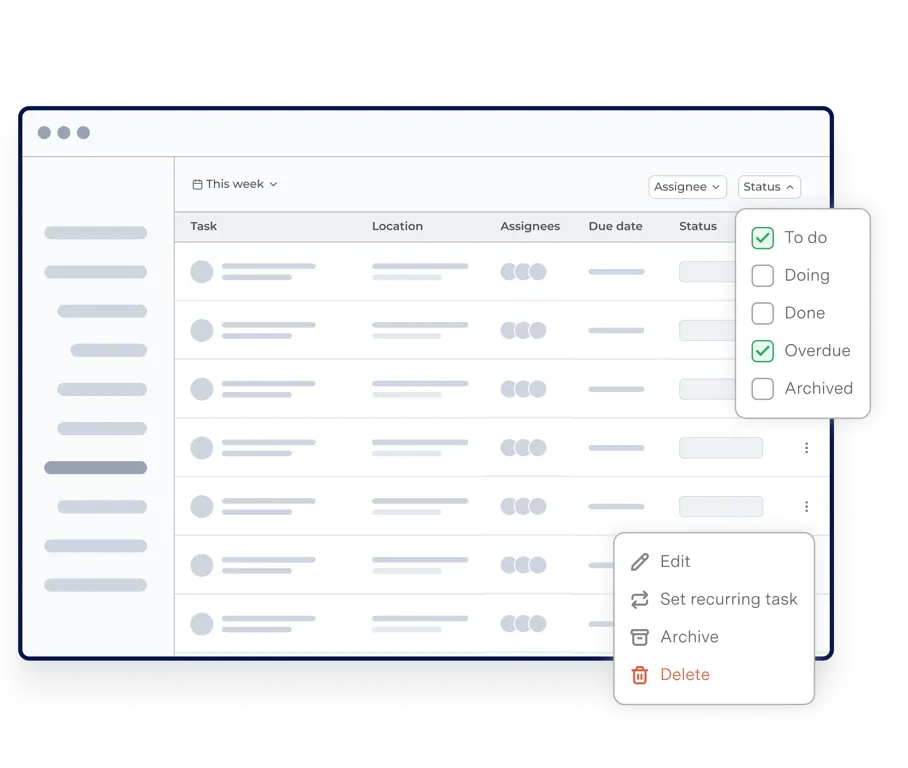 Track all your team's tasks
With Onside as your task manager, you'll stay on top of everything your team is doing. See their tasks, track progress and follow up on tasks in one place. 
Set due dates on your tasks so that they get done on time.
Assign task statuses such as to-do, doing, or done.
Archive completed tasks for compliance and safety records.
Ready to get started?
Take Onside for a test drive with a 14 day free trial.