HEALTH & SAFETY
Health and safety,
sorted
Keeping people safe on your site is an important responsibility. Onside makes it easier and more transparent, while helping you to meet your compliance requirements.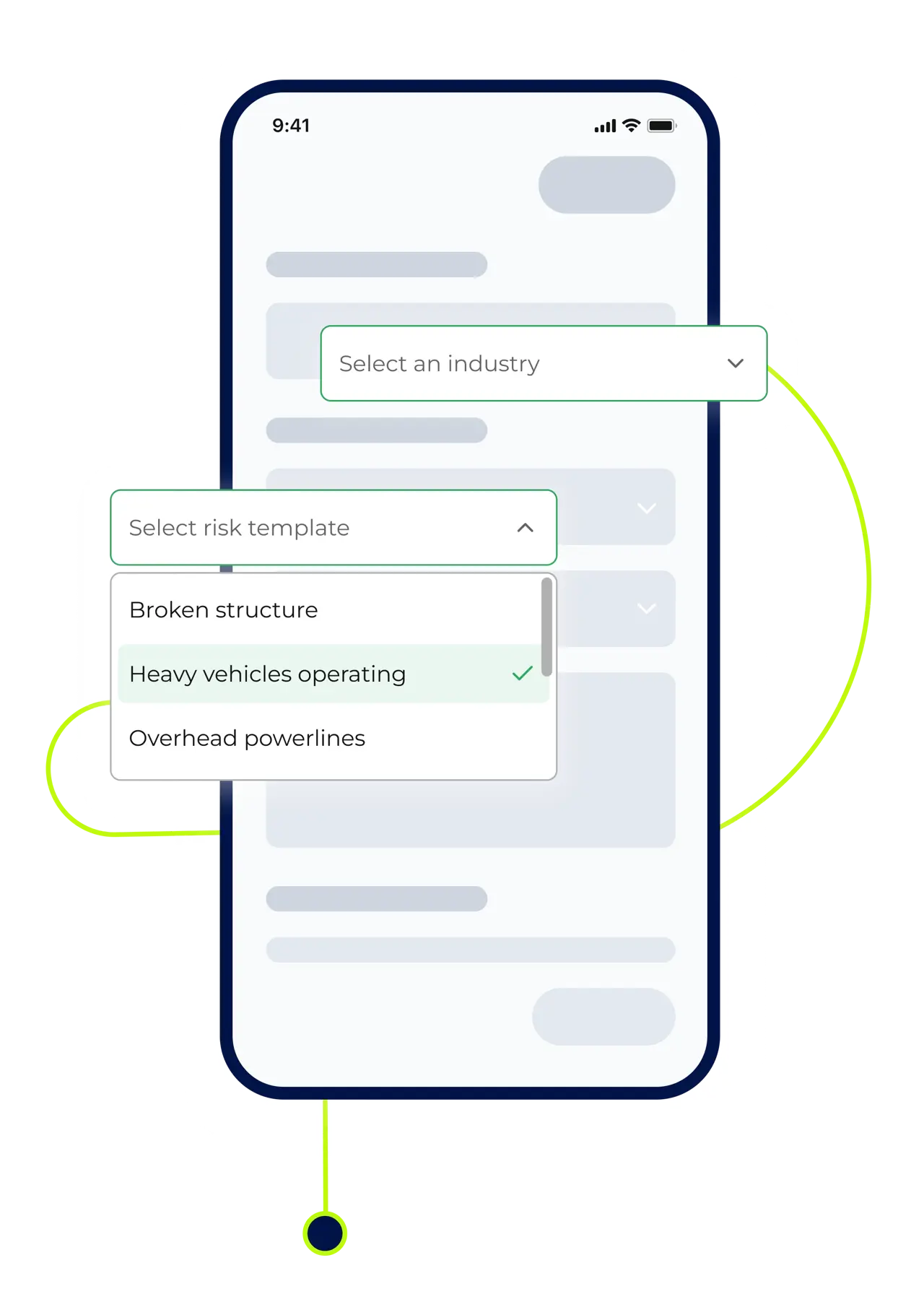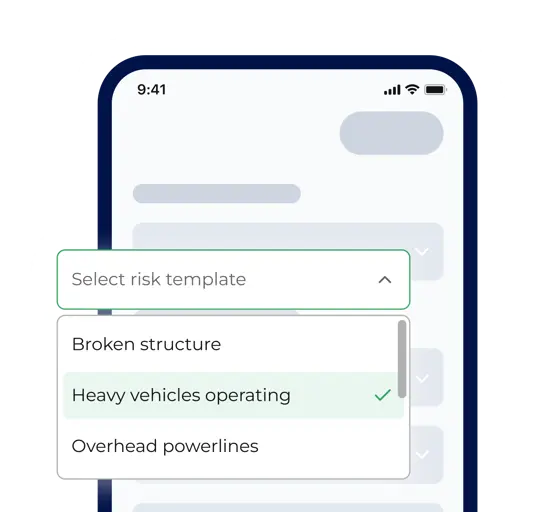 Why choose Onside for Health & Safety
Confidence in compliance@sizeTag>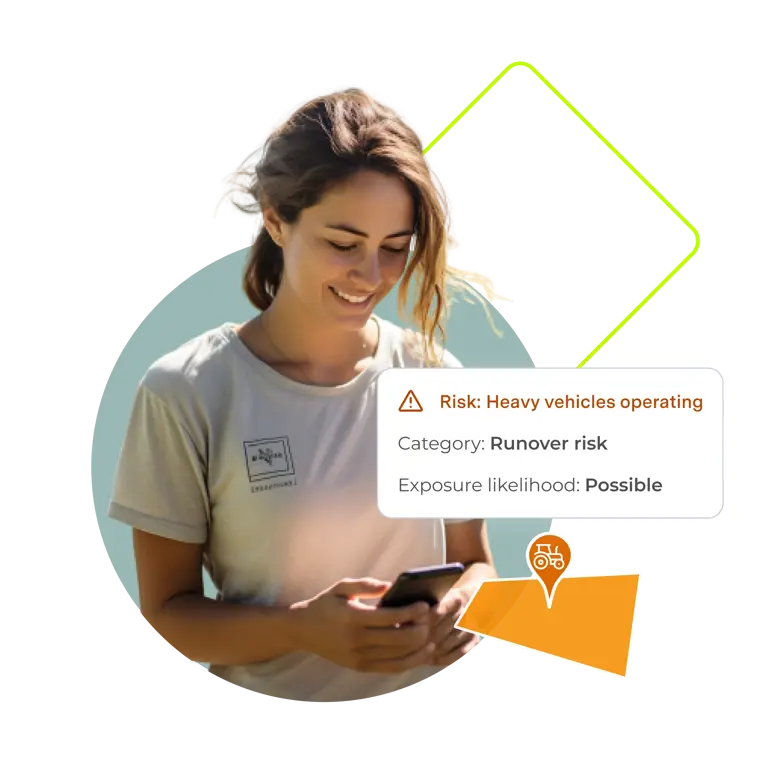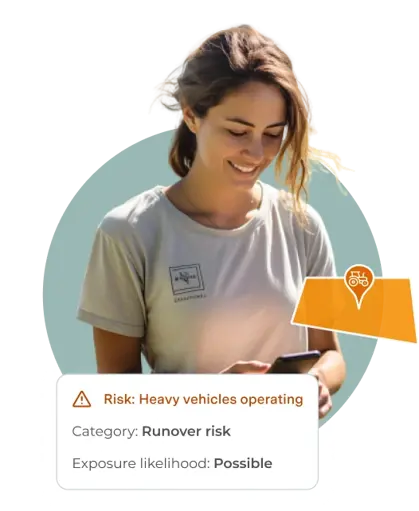 MAP BASED
Protect
your
people
Share risk information with your team and visitors when they check-in. Report risks from anywhere in real-time, and show locations on a digital map - all collectively contributing to a safe working environment.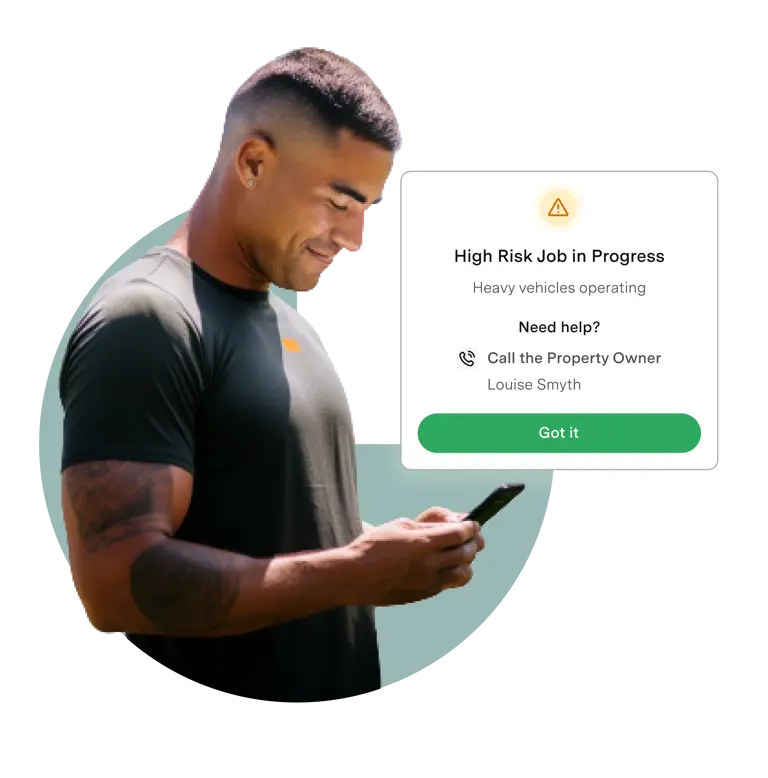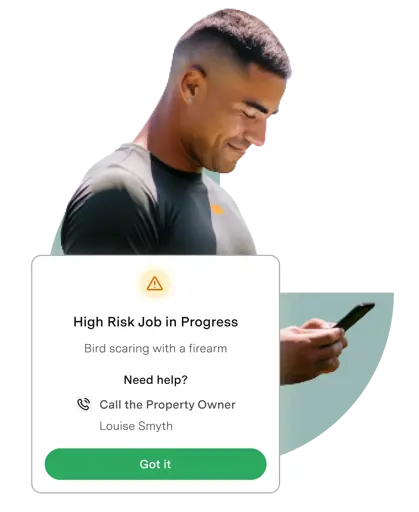 REAL TIME
Know what's happening when
it's
happening
Receive risk or incident reports as they happen and assess and respond in the most effective way possible, helping you to keep more people out of harm's way.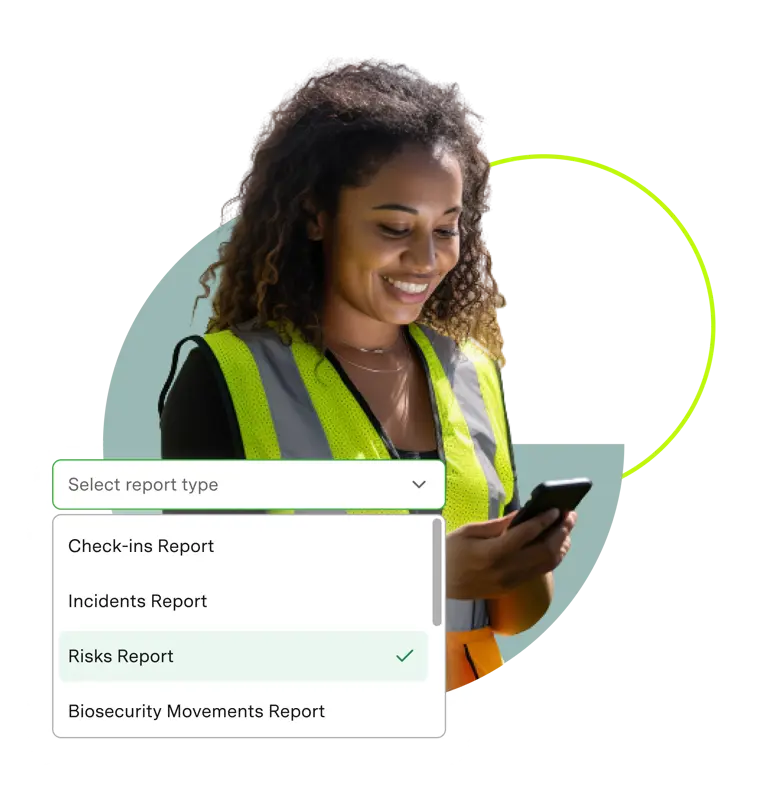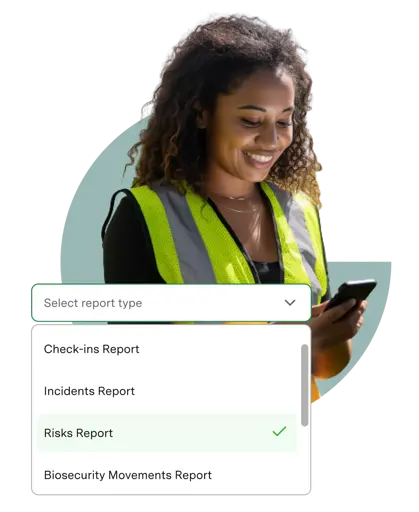 CONFIDENCE IN COMPLIANCE
Practical,
digital,
simple
Have confidence that you're minimising the risk of harm on your property with up-to date digital risk and incident registers, on demand-reporting, and closing the loop after follow up action has been taken.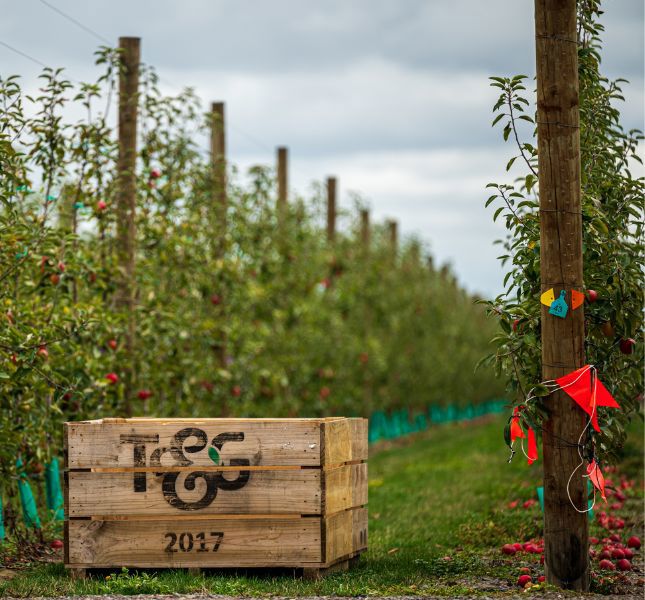 Features for Health and Safety
Risk reporting has never been easier
Make sure everyone who arrives on the property has visibility of risks to reduce the chance that someone could get hurt.
Anyone can report a risk in the app, as soon as they see it.
Property administrator will verify and assess the severity.
Manage the risks as you need and keep everyone safe.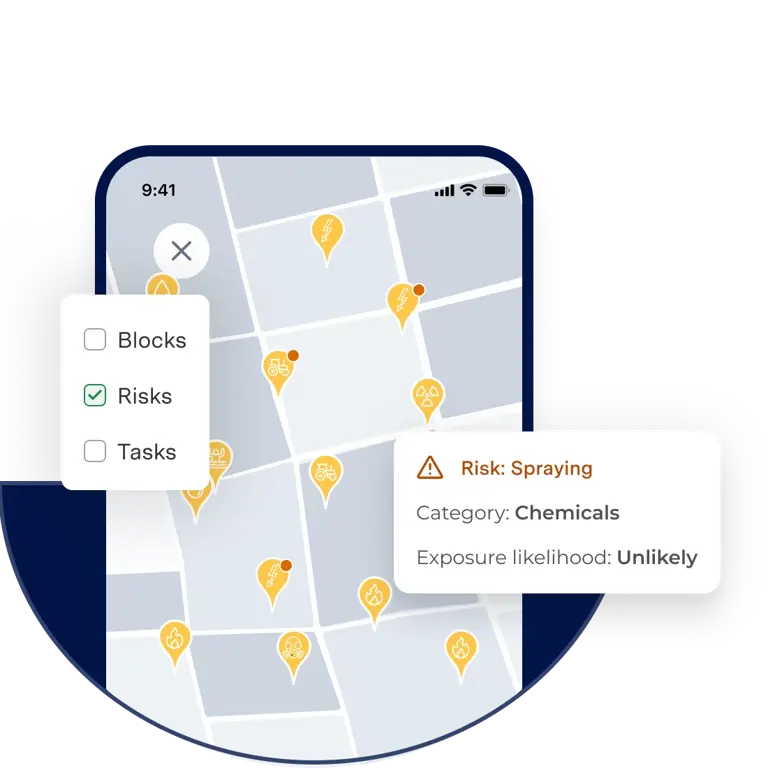 Near miss or not, incidents logged
Having a digital place to manage incidents makes its easier for anyone to log, and increases the chance that minor incidents or near misses make it onto the register.
Record an incident on the Onside app.
Property admins receive notification of incidents logged.
Pull incident reporting regularly to make sure that potential future harm is mitigated.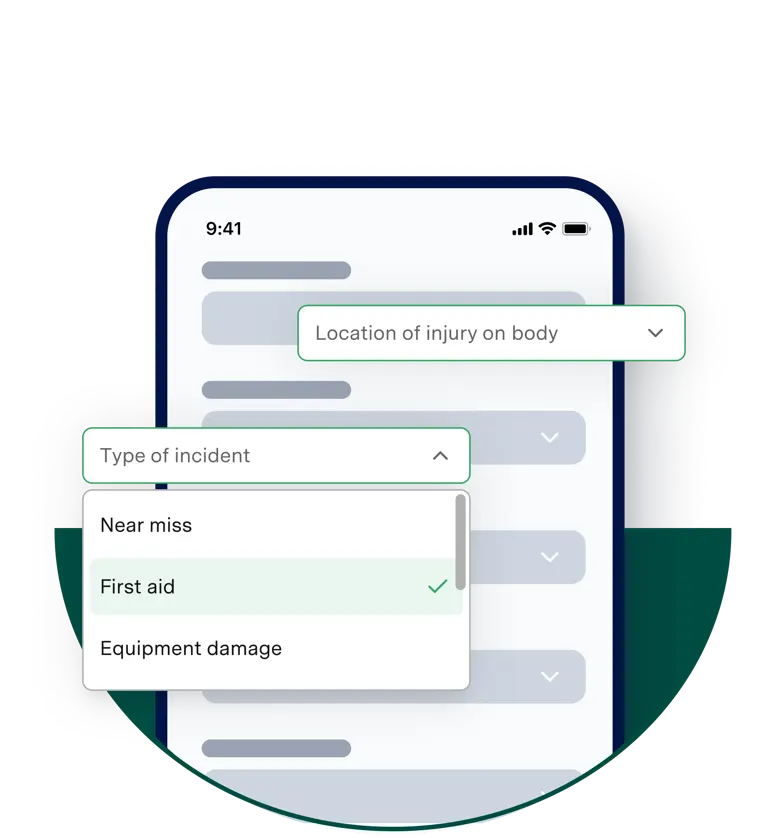 Know who to call in an emergency
Add your emergency plan to give everyone access to key emergency contacts and information, even when they're out in the field.
At a glance see first aid contacts, and evacuation points.
Call an emergency contact directly from the app without needing to have saved their phone number.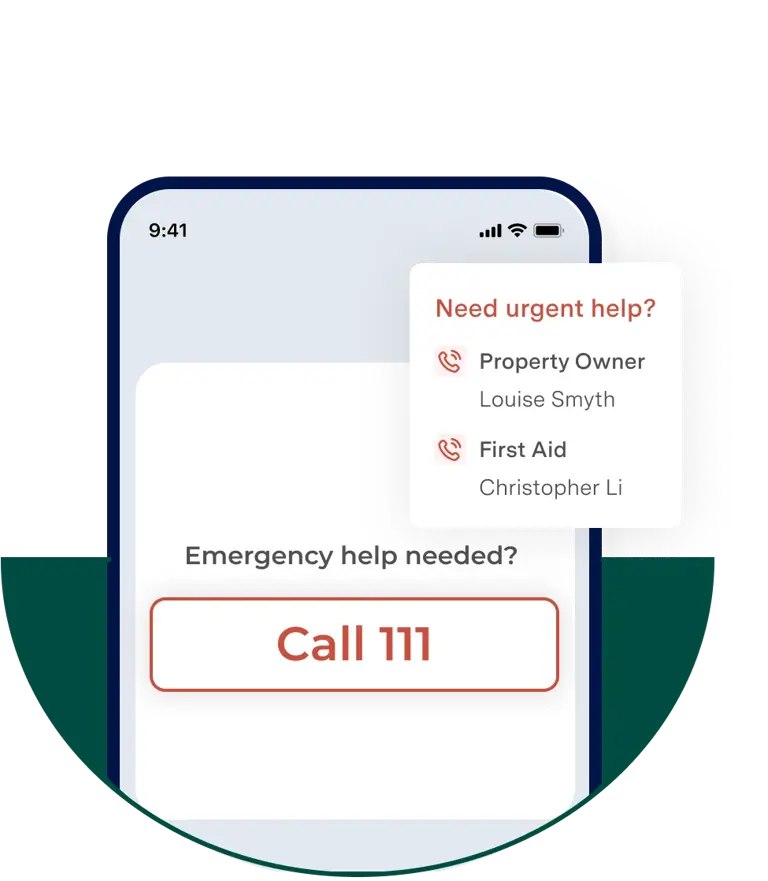 Ready to get started?
Take Onside for a test drive with a 14 day free trial.