FARM REPORTING
Cut complexity,
find clarity
Say goodbye to reporting headaches with Onside's ready-made reports. Easily tailor reports to meet specific needs for different stakeholders.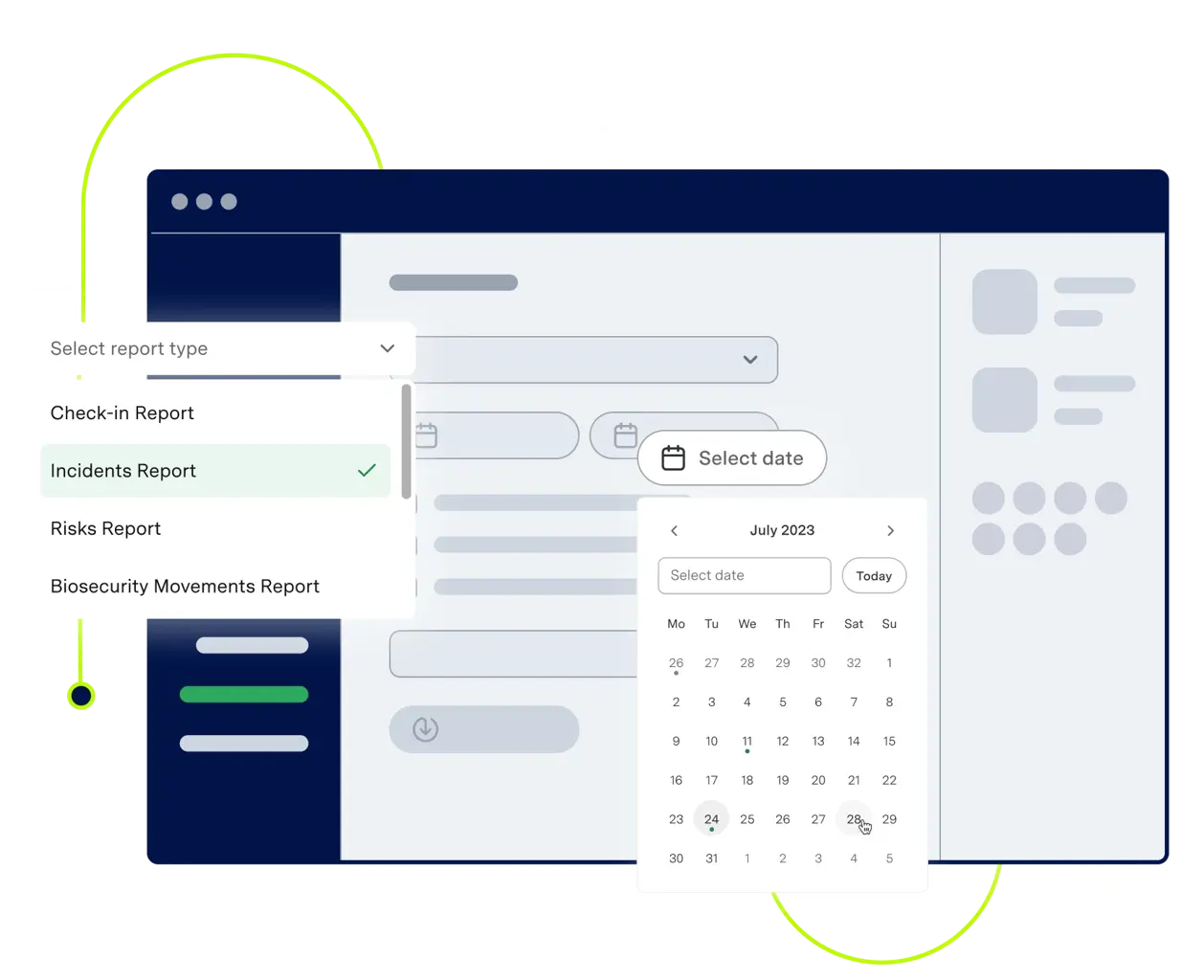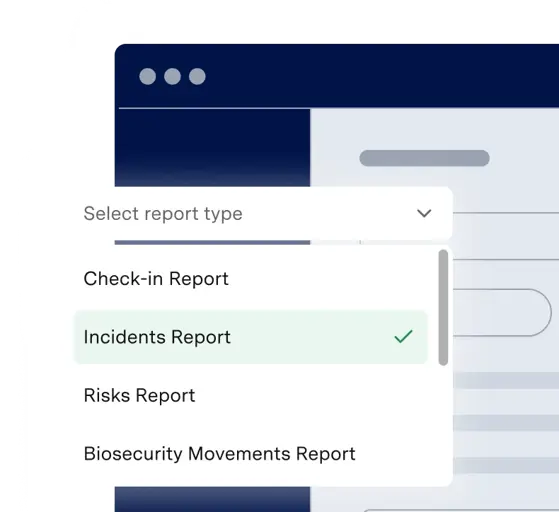 Ready-to-use reports@sizeTag>
Better decision-making @sizeTag>
Reports for everything@sizeTag>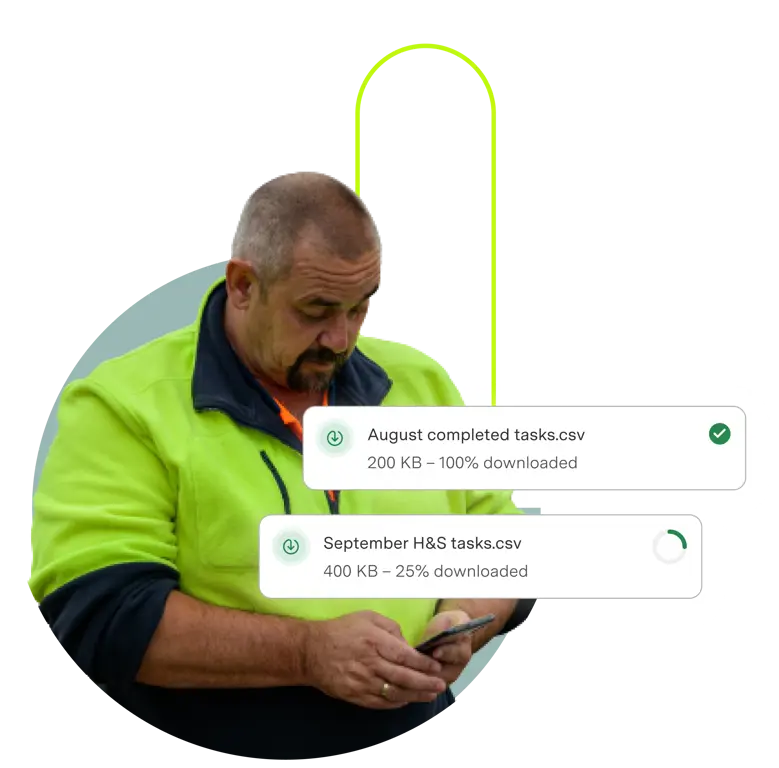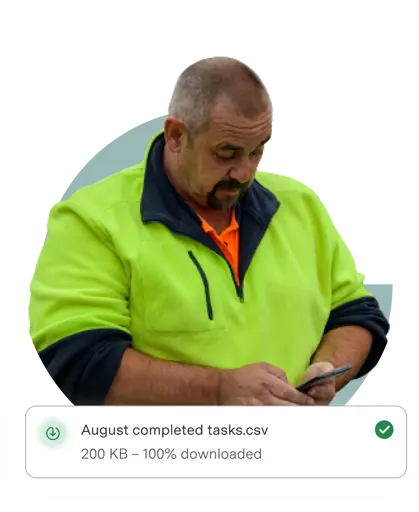 READY-TO-USE REPORTS
Reports in
your
hands
Easy-to-use, and ready-made reporting whenever you need it. Decide what information you need to include then download a report on the spot.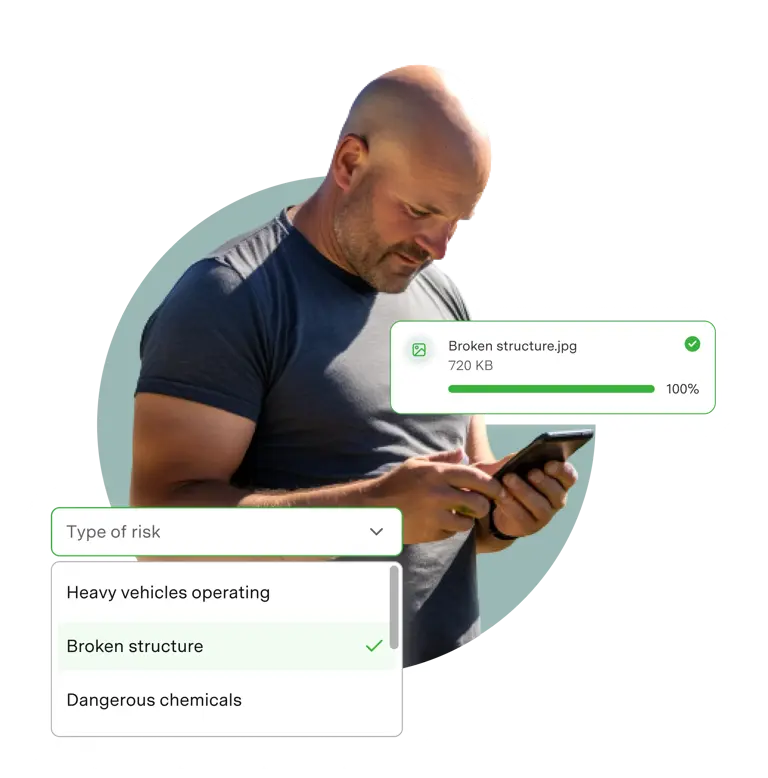 BETTER DECISION-MAKING
Powered
by
insights
As Onside does the background work of collecting data for you about what's going on in the farm, you can pull that information into reports. You get instant visibility into your farm operations to make informed decisions.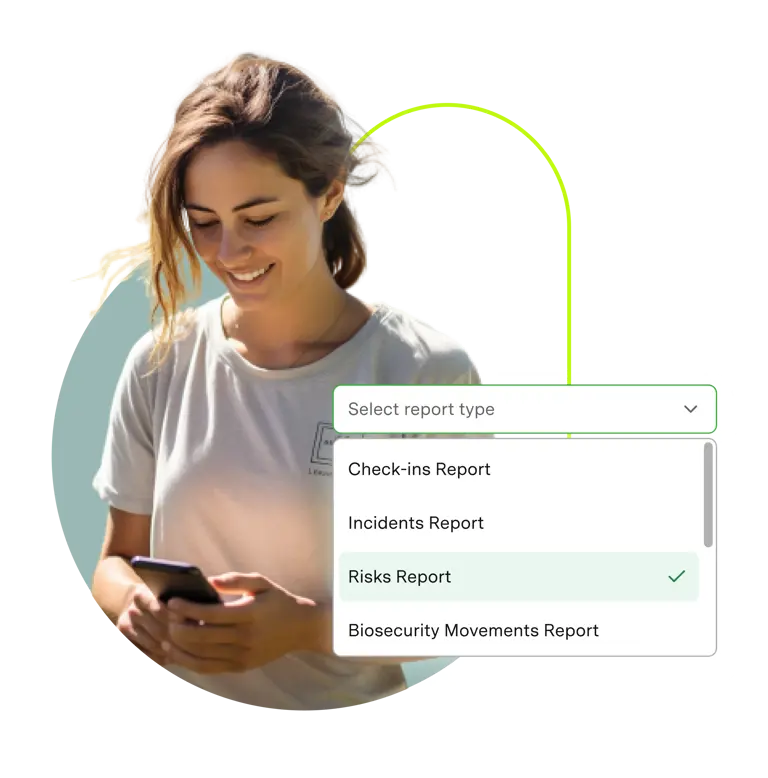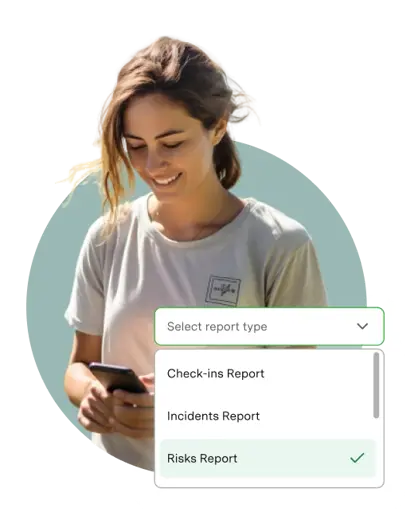 REPORTS FOR EVERYTHING
Happy
stakeholders
Board reporting, audit reporting, or tailored reports for different stakeholders – you're covered for everything you need.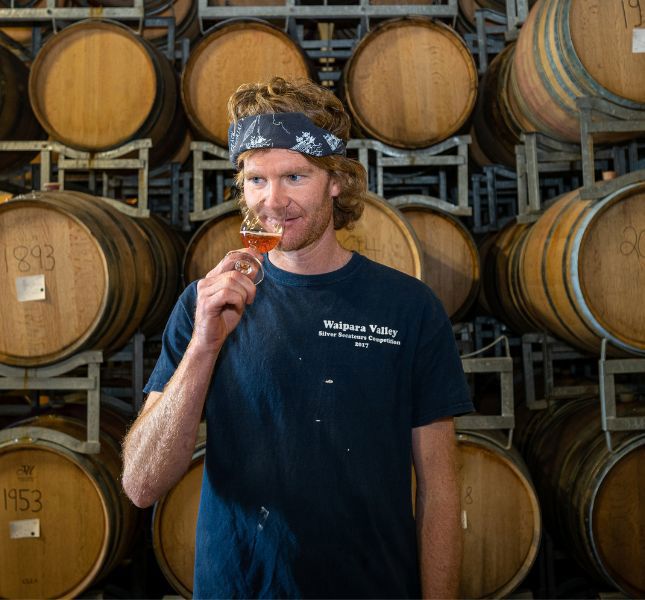 Whether you need to audit, stay compliant, or track performance, our reporting tool has you covered. Easily view standard or custom reports and share with your team or outside your company.
See all the data in one place.
Filter reports by date range, check-ins, risks and more.
Schedule reports to be shared daily, weekly, or monthly.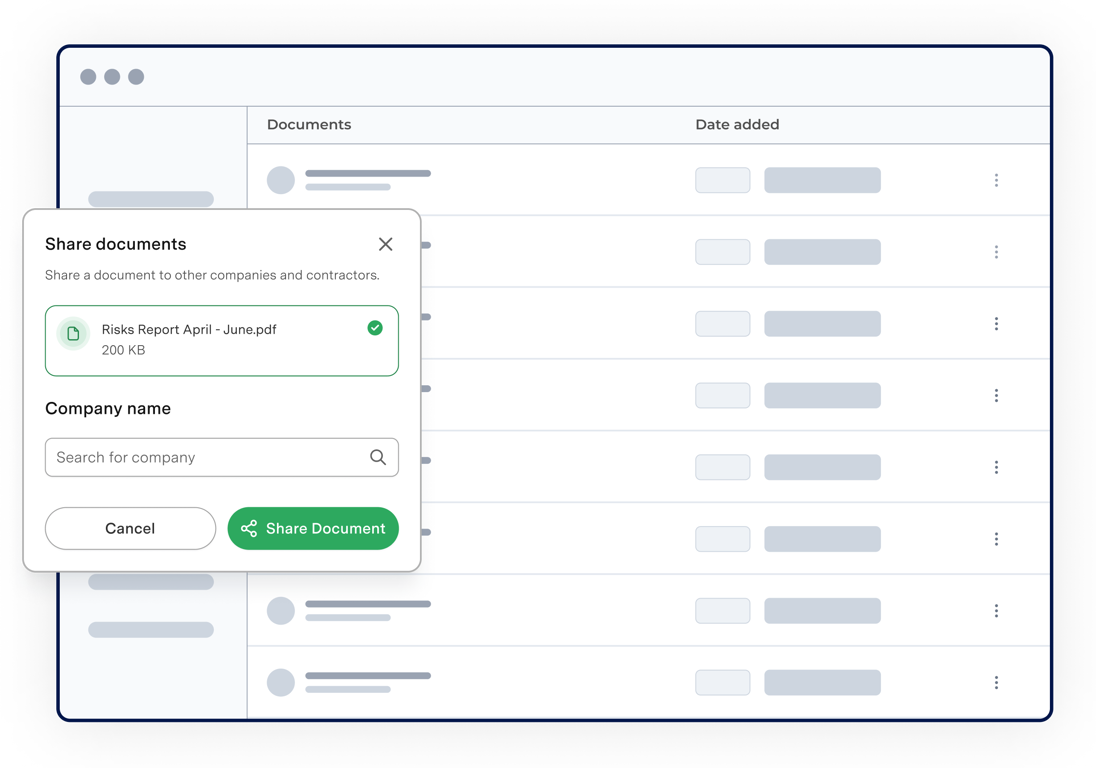 Comply with regulatory frameworks
Onside's reporting has your back when it comes to regulations and audits. Get detailed and accurate reports to impress compliance officers and show that you're running compliant farm operations.
View who's coming in or out of your property in real-time.
Get full visibility of risks and incidents being added.
Keep an accurate record of visitors for biosecurity purposes.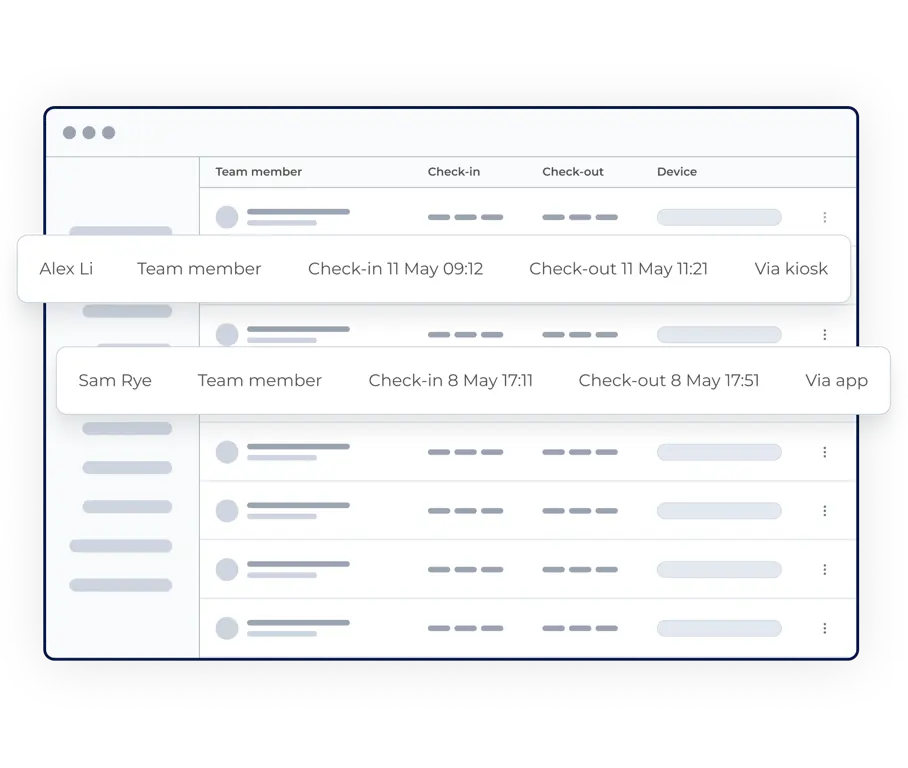 Be confident about certifications
Certifications can be complex, time-consuming and costly. Onside automates much of the information capture, saving time and manual efforts of your team.
Download audit reports for auditors.
Be well-prepared and get relevant certifications.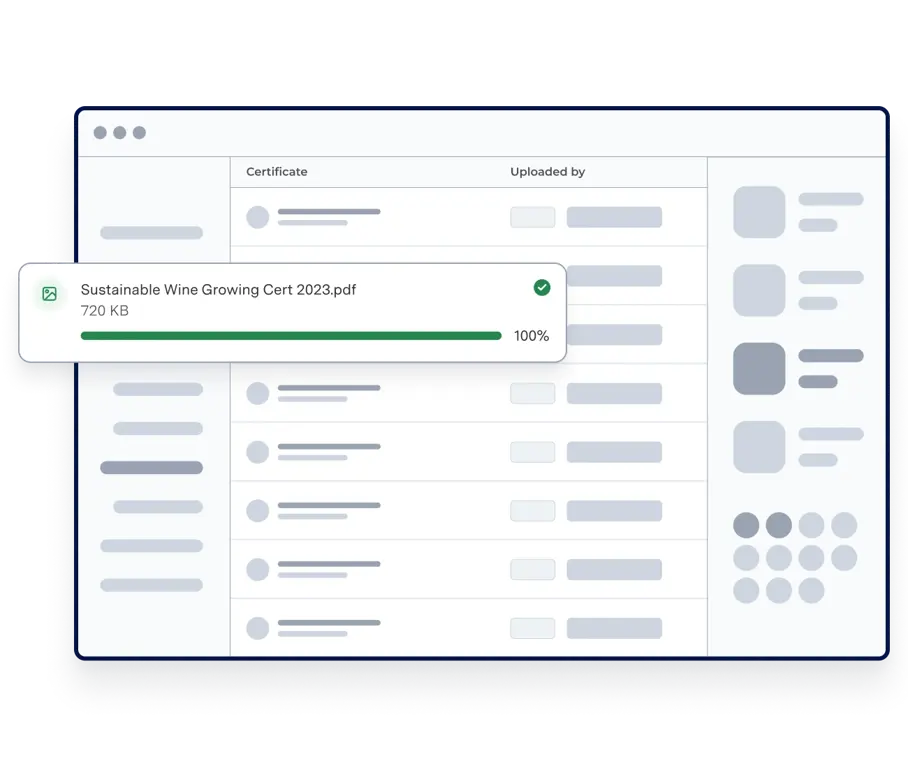 Ready to get started?
Take Onside for a test drive with a 14 day free trial.