Kiwifruit Vine Health
Empowering KVH with fast and accurate data for effective response and biosecurity compliance.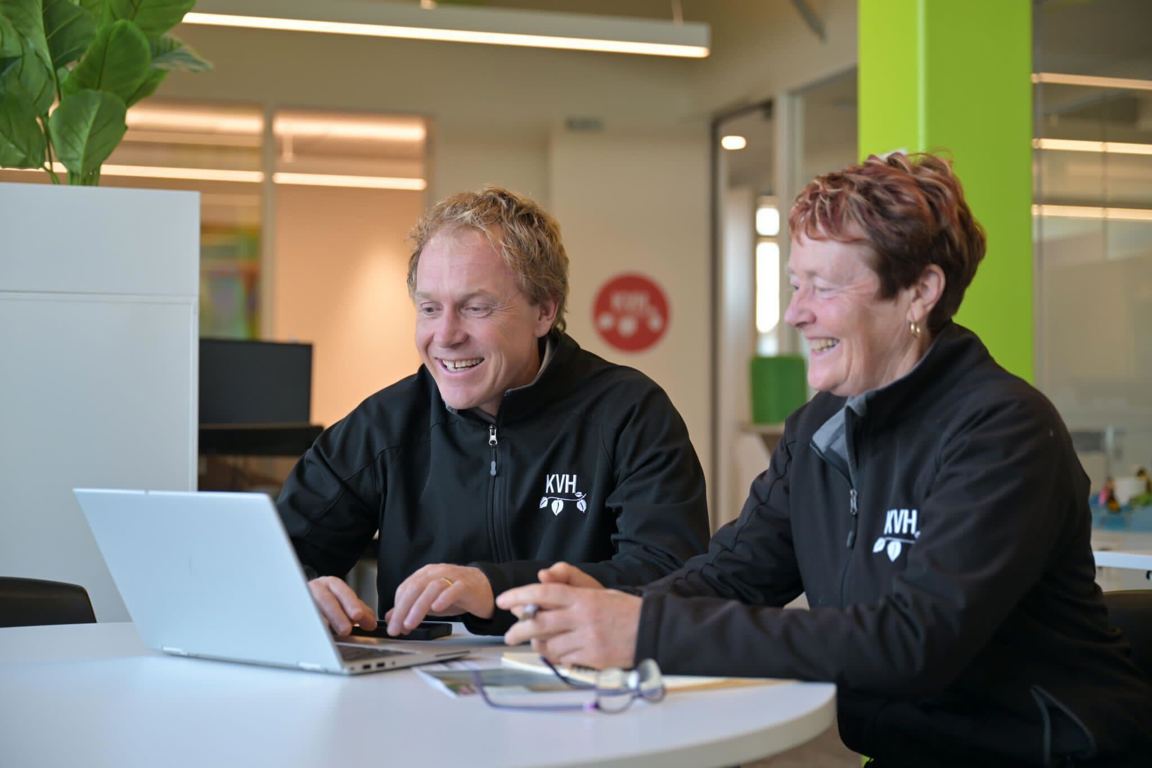 Company
Kiwifruit Vine Health (KVH) is a biosecurity organisation dedicated to protecting New Zealand kiwifruit growers from pest and disease threats. Established by the kiwifruit industry itself and working closely with government and the Ministry for Primary Industries to represent growers, KVH has a crucial role leading responses to any kiwifruit biosecurity incursions; ensuring industry preparedness for such events; and limiting their impact on orchards, businesses, and livelihoods.
Challenge
The kiwifruit industry faced its first big biosecurity challenge when just over a decade ago the bacterial canker Psa was detected on an orchard in Te Puke, a town in the North Island, then throughout orchards and growing regions in the North Island. KVH was set up at that time to lead the industry through what became a response estimated to have cost $1 billion in production and profitability, with added social and psychological stresses.
The industry has since recovered strongly, and biosecurity behaviours have greatly improved. However, KVH continues to engage with a busy growing community to motivate adoption of biosecurity measures that manage all biosecurity risk – not just Psa – within day-to-day orchard operations.
With a small team of biosecurity experts, limited access to movement data and close to 3000 kiwifruit orchards to protect, KVH was looking for a tool that would provide fast, accurate and cost-effective data for decision-making in the event of a biosecurity incursion. 
They needed a single platform to enhance biosecurity preparedness and response planning, which would be easy to use and adopt for busy growers and that would offer the added benefit of making compliance with biosecurity legislation practical and simple.
Solution
To address these challenges at scale, KVH partnered with Onside to develop Onside Intelligence, a pioneering biosecurity solution, to enhance decision-making, streamline compliance, and improve efficiency. With the tool's unique traceability feature, KVH is now able to more effectively track and manage the movement of plants and plant material (the highest-risk pathway for spread of pests and diseases and across orchards).
Onside Intelligence's biosecurity feature is available to all users along the kiwifruit production chain. Growers, pack-houses, suppliers and contractors can all access the 'plant material movement' function in the app to keep digital records from the field.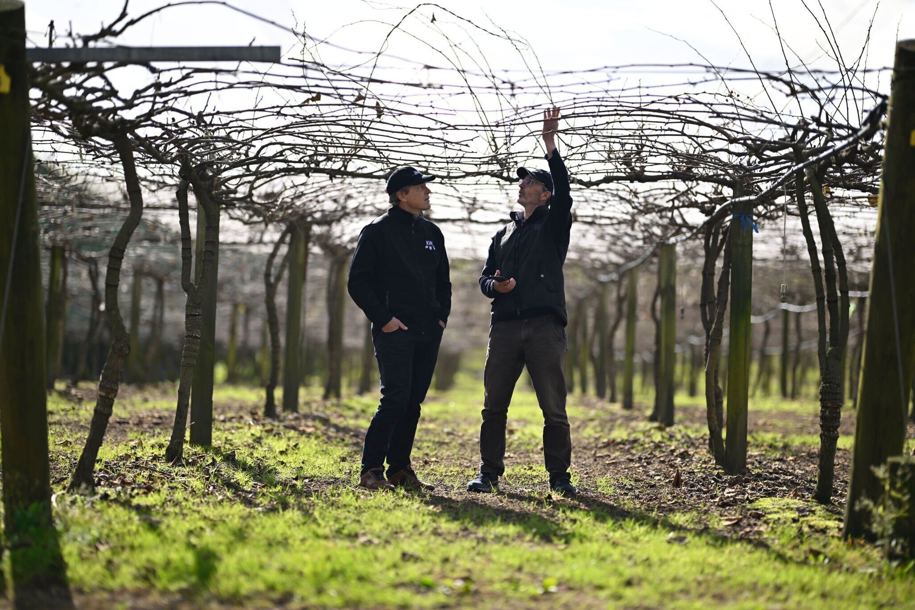 By collecting data on movement across different potential disease pathways, including plants and people, KVH can not only protect the industry by tracing movements quickly and accurately in the event of an incursion but at the same time offer users a solution that is tailored to meeting the legal traceability and record-keeping requirements of the industry's new Kiwifruit Pathway Management Plan.
The KVH and Onside teams have co-designed this solution that not only meets the needs of the kiwifruit sector but could also be beneficial to any other agriculture industry's biosecurity needs.
"It's been a great two-way engagement. We have regular catch-ups with the team and have been working well to find solutions together. It's been a really good process. Onside has helped a lot with implementation with the growers," says Leanne.
Impact
By introducing Onside Intelligence, industry traceability has greatly improved. Leanne says, "The popular feedback about Onside from growers and our team is that if we had this type of technology within reach when the Psa incursion first happened, and if we were to be faced with another similar large-scale incursion, it would give us a much better, quicker, and more efficient way to track and trace and understand where it may have come from, where has it spread to, and how can we might look to control it."
"The value of this is huge — being able to take action quickly can be the difference between saving orchards and livelihoods."
Since introducing Onside Intelligence, KVH has benefitted in several ways:
Streamlined Compliance
Onside has made compliance via a digital avenue a walk in the orchard. "We have a legal requirement that growers keep traceability records for plant material movements, and we wanted to make it as easy as possible for our growers to meet that requirement and record the status. Onside gives an easy and friendly platform to easily meet traceability record requirements, and many growers were already using it," says Leanne.
Better Accuracy
With Onside, KVH can make more accurate decisions, quicker. Instead of conducting exhaustive manual checks of records and physically on orchards – a time-consuming and expensive exercise – KVH are now empowered in a biosecurity response to accurately identify the areas that require their utmost attention and instantly respond. Leanne says, "In the event of an incursion, manually inspecting and testing every potentially affected orchard would be impractical and financially burdensome. The availability of a tool that enables the identification of areas where surveillance efforts will be most effective holds tremendous importance. It could potentially determine the success of eradication efforts versus the failure to do so."

Efficient Data Insights


Onside's ability to track movement in the agriculture network and make sense of the data is instrumental during biosecurity response planning. "Even when we do have all the traceability data, how do we actually process that during a response, particularly if you're dealing with a longer time frame. Onside has helped us in processing that data to produce meaningful results," says Leanne.

Onside's dashboards have allowed KVH to collect and make sense of the information quickly and efficiently, reducing the time it will take to determine the spread and significance of a pathogen.

Enhanced Decision-Making
With Onside, KVH has gained a valuable decision-making tool that will help them focus resources and efforts on where they're needed most. By creating a clearer picture from the data and identifying areas of priority, biosecurity experts at KVH could take effective action, even in uncertain situations.
What's Next
Onside Intelligence has played a crucial role in enhancing biosecurity management for KVH. Building on its success, KVH plans to continue leveraging Onside's capabilities to enhance its biosecurity risk management and traceability efforts and protect the kiwifruit industry from potential threats.
You might like...
See how other agribusinesses use Onside to protect their properties and maximise their day-to-day.