How T&G went digital, saved time, and made safety a top priority
Discover how T&G utilised Onside's farm management software to streamline staff inductions, create a digital risk register, and implement paperless incident reporting.
Keeping farm contractors safe@sizeTag>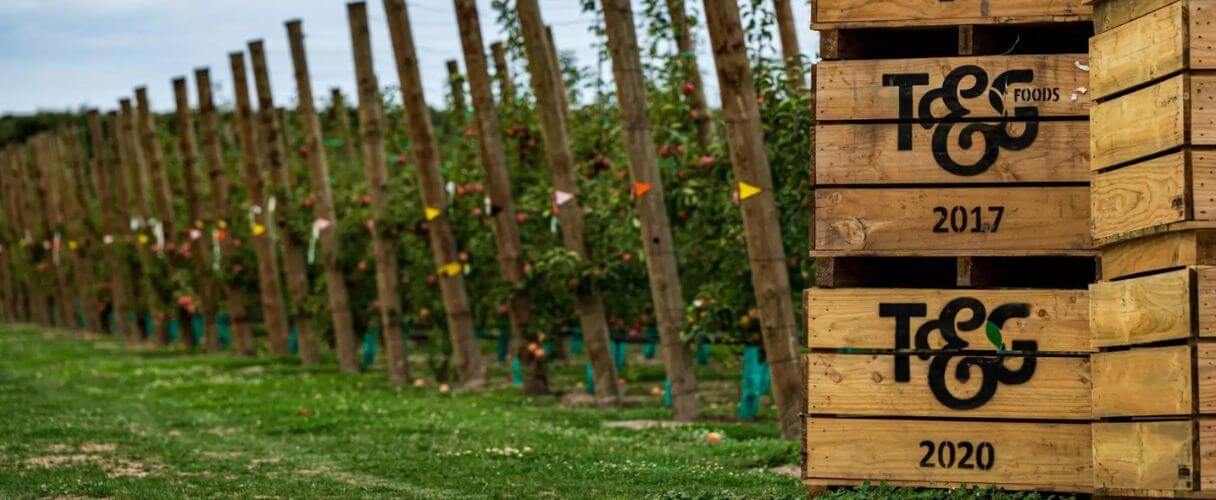 Company
T&G Global is a prominent producer and apple exporter based in Aotearoa New Zealand. With a commitment to cultivating a healthier future for growers, consumers, communities, and the planet, T&G Global plays a vital role in the journey from seedlings to fruit bowls worldwide.
Challenge 
Leigh Pennman, the Hawke's Bay Regional Field Technician at T&G Global, recognised many pain points within their existing processes.
One of the primary challenges was the lack of visibility with their staff inductions conducted on-site. "Having to use paper documents for those inductions, that then had to be printed and signed by the grower," says Leigh. "That same grower having to constantly repeat themselves, pointing out the same hazards at every new induction."
Additionally, Leigh also highlighted the lack of a centralised system to share important updates with all visitors, on the go. 
Solution
T&G wanted a safer workplace, so they turned to the Onside app for an all-in-one solution. Not only were they able to change their staff inductions and risk register into digital processes, they also said goodbye to paperwork hassles.
"In a broad sense, they are helping us to deliver a safer working environment. More specifically, the Onside app has allowed us to digitise our induction documents as well as create a digital risk register," says Leigh.
Additionally, T&G's incident reporting system went paperless too, capturing incidents accurately and making audits easier than before.
Impact
With Onside, they've not only saved loads of time but also waved goodbye to their most frustrating H&S issues. Leigh, one of our champions, says, "It's been a lifesaver, not just in terms of time but also for our biggest H&S headaches." 
Onside has given them a user-friendly solution that keeps everyone in the loop, even on the go. The app has made it easy for everyone to stay updated. Leigh explains, "There's a certain amount of information that everyone needs to be updated with. Having that information easily accessible on visitor's phones is hugely efficient."
During the tough times of COVID-19, Onside came through for them. It allowed them  to show their commitment to contactless check-ins, ensuring the safety of their staff and visitors. "Onside made it possible for us to go contactless in our check-ins and track people across multiple sites and regions," adds Leigh. Safety first, always!
By addressing their pain points and providing an all-in-one solution, Onside has made a real impact, improving their H&S practices and overall operations. 
You might like...
See how other agribusinesses use Onside to protect their properties and maximise their day-to-day.