How Van Dairy improved farm safety and task management with Onside
Discover how Van Dairy, a key player in Australia's dairy industry, overcame farm safety challenges with Onside.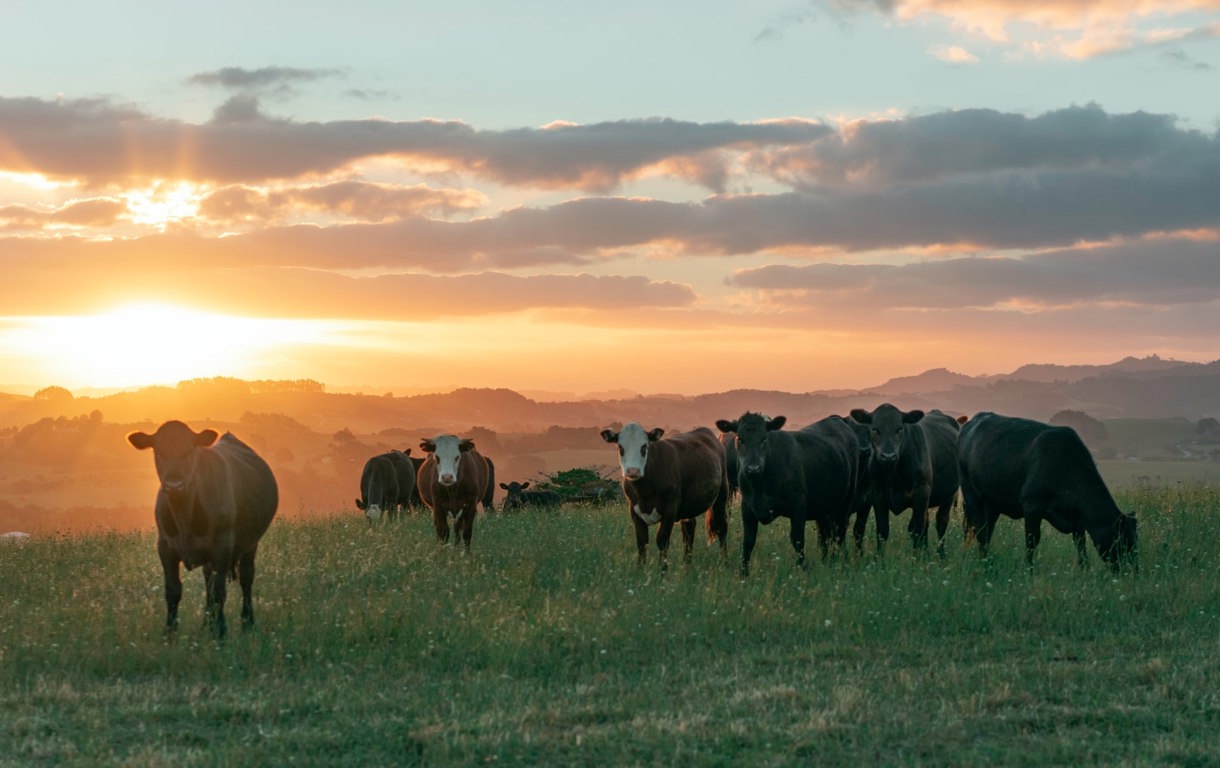 Company
Van Dairy, a major player in Australia's dairy scene, has evolved into one of the prime suppliers for Chinese consumers seeking fresh, healthy, and safe dairy goods from Tasmania. Nestled across expansive terrains, Van Dairy's farms host around 7000 cows, who can roam and graze freely.
Challenge 
Gary Hite, farm manager at Van Dairy, was born and bred on a dairy farm. He has a close understanding of dairy farm operations from hands-on experiences milking the cows in early days to managing people and operations. For Gary, work isn't just a job—it's a daily adventure of solving challenges, meeting diverse people, and ensuring everything runs like clockwork.


One of the biggest challenges in Gary's role was that there was no easy way to know who was on the farm and where they were in case of emergency.
Gary recalls a critical incident where a worker had a heart attack, and locating him swiftly became a challenge due to the large size of the farms and lack of reliable phone service in remote areas. This was an especially sensitive issue for people working remotely across vast terrains.
"We had a guy with a heart attack on the farm, and we couldn't find him. Luckily, he was able to make his way back to a safe place for help. But we started looking for an easy solution mainly for health and security reasons to know where people are." 
Identifying and isolating hazards was another major challenge. Gary emphasised, "It's very steep here, and you only need somebody to roll a bike on top of them."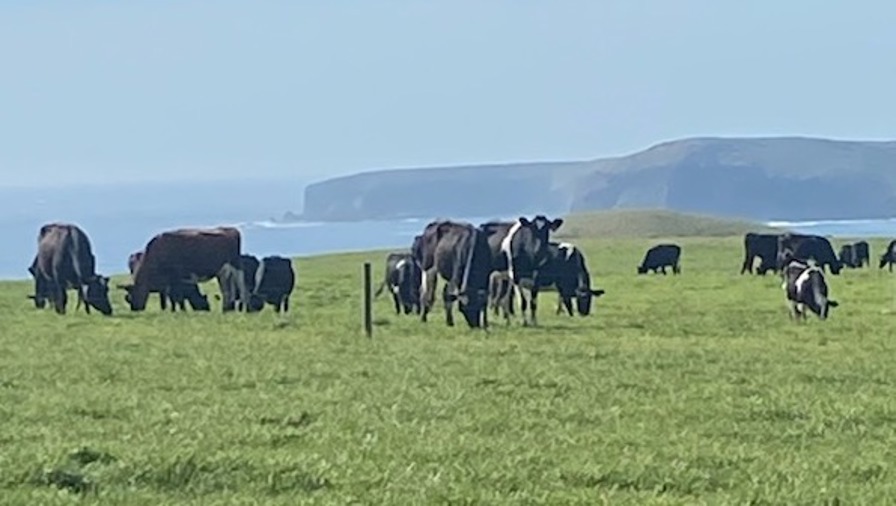 Before adopting Onside, Gary had no fast and reliable way to inform the shift workers of new hazards or assign tasks to fix hazards efficiently. 
"It was also a real issue from a reporting perspective because I had to do a lot of paperwork and manual work to report on hazards and risks on the farm." 
Solution 
Onside, introduced by a colleague, became the answer to Van Dairy's health and safety challenges.
At first, Gary and the farm workers were a bit unsure about using the new technology. However, once they saw how it could help during emergencies and make managing tasks easier, they embraced it.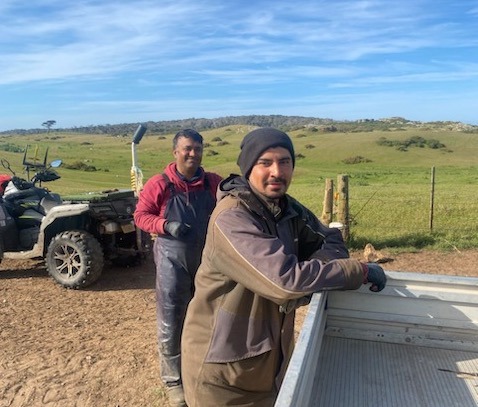 Onside changed the way Gary and his teams managed hazard management. Within a few months, Gary noticed the efficiency in keeping his team informed and safe from hazards on the farm. 
Gary explained, "The idea behind getting Onside was to pinpoint where the guys need to go or areas they needed to avoid, especially for people coming in the next shifts. We did this using Onside's real-time hazard mapping feature."
In addition to managing hazards, Gary highlighted a huge benefit of always knowing who is on the farm and keeping a record of all visitors without any manual book-keeping.  
"With Onside, I get a visitor report each week, and it helps a lot if we know who's been where on the farm. I also send weekly visitor reports to our overseas team which is good for reporting purposes." 
Onside also makes team communication easier and much faster as Gary explains through a scenario where it made a real difference. 
"The other day, there was an incident where someone accidentally injured themselves while working with cattle. I was at the wind farm at that moment when I received a call, and they informed me about the situation, asking for guidance on what to do. Having the Onside app made a significant difference as I was able to get in touch with them and tell them where to go to see help immediately."
Before implementing Onside, assigning new tasks to his team involved manual work and delays between seeing a task and getting back to his desk to assign it.  
"Onside saves me a lot of time from having to tell that right person face to face, or bring it back to the office and saying, "Right, we'll need the cattle to be put back today. I can assign tasks easily by sending the job description through to that person on the go with my phone. So, the app is really good that way."
With Onside's task management capabilities, Gary doesn't have to write things down all the time or wait to assign a task in person. He can assign tasks on the go on his mobile with photos and detailed information needed to get the tasks done. 
Impact 
 Onside makes a big difference in Gary's everyday work by helping him run smoother operations, and keep the farms and his workers safe at all times.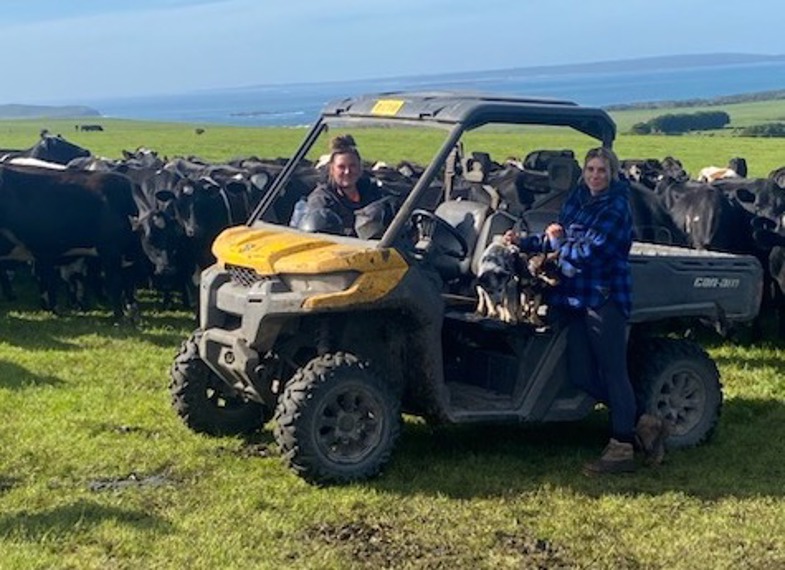 For Gary, the biggest impact of using Onside has been that:  
Health and safety took a giant leap, it's way easier to keep everyone safe in emergencies
Digital farm mapping helps to pinpoint hazards. Maps can be easily shared with everyone on the farm, making accidents less likely
H&S and visitor reporting is smoother and quicker, saving time and effort
Managing tasks is easier with less manual work and more timely completion.
"I have the peace of mind that the guys are out there doing what they're supposed to do, and the tasks such as animals getting shifted where they're supposed to be on that day are being done. If there's a problem in that paddock, like a pothole or water issue, we can fix that part promptly because it's highlighted on the digital map."
Onside goes beyond being a tech solution; it's a partner in simplifying daily operations, prioritising health and safety, and boosting overall efficiency for Van Dairy. The success at Van Dairy showcases how Onside can be a game-changer for the dairy industry.
Curious to explore more about Onside's benefits in managing dairy farms? Dive in further www.getonside.com/features/property-managers
You might like...
See how other agribusinesses use Onside to protect their properties and maximise their day-to-day.